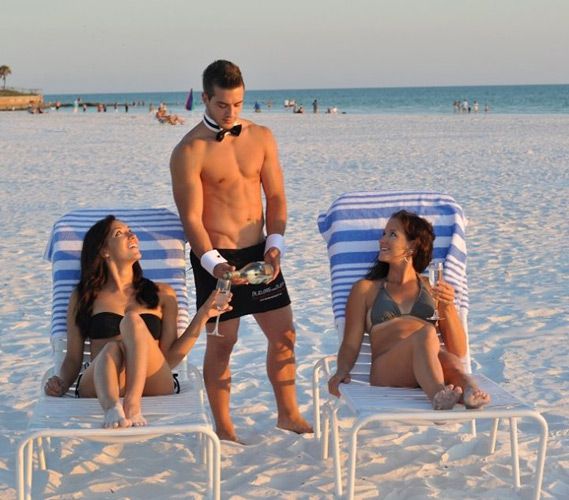 Miami South Beach is a bachelorette destination that is glamorous, beachy and full of surprises. Perfect for a getaway weekend with the girls in before a summer wedding!
#1 Fantastic Bachelorette Party Idea Miami
A night out in Miami is not to be missed! Start your glamourous evening right with a cocktail happy hour and a gorgeous Butler in the Buff to serve your favorite drinks. He will host your party games and even play a few with you and your guests! His cute little bottom revealing apron, tanned and toned body and cheeky smile is the best party accessory a girl could ask for her bachelorette party in Miami.
#2 Fantastic Bachelorette Party Idea Miami
There's no better way to spend the day in Miami than on the beach with your best girls. Go bigger than laying out a couple of beach towels! Create a space that you can enjoy an entire afternoon in! Plan a fabulous picnic with Caiprinhas on a quiet stretch of sand and have your very own Butler in the Buff on the beach serve your bachelorette party by the sea! Contact us for more information on hiring a Butler on the Beach.
#3 Fantastic Bachelorette Party Idea Miami
After a day on the beach with your Butler in the Buff it may be time to elevate your perspective and find a rooftop bar for sweeping views of South Beach!  Try Fifty Ultra Lounge or High Bar for luxe cocktails, great beats, bottle service and private cabanas.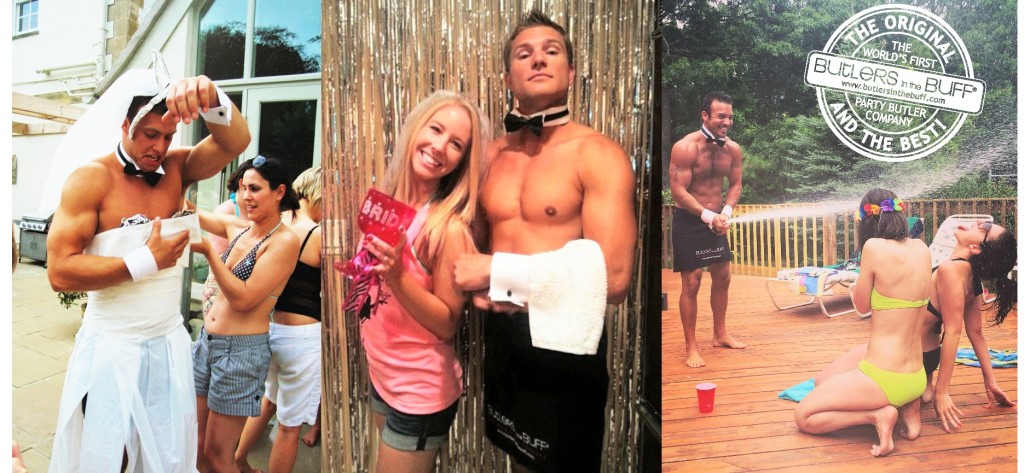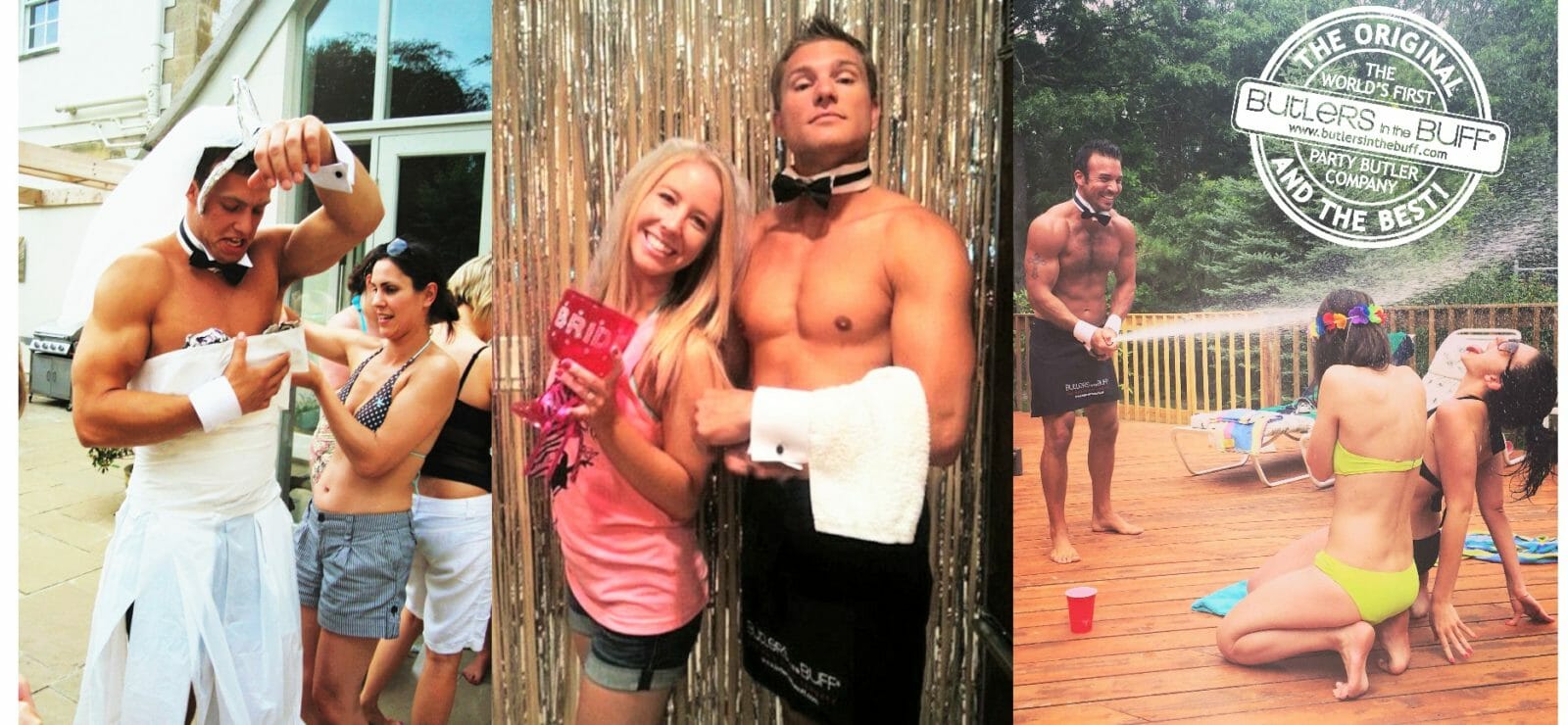 #4 Fantastic Bachelorette Party Idea Miami
Whether your Miami bachelorette is in a rented cottage or apartment or hotel a surprise brunch brought to the bride by a Butler in the Buff is truly a highlight. Either order in room service or have a continental buffet catered in. Your Butler in the Buff will be a cheeky addition to your Sunday morning. He will serve the mimosas and lay out the buffet, even clean up afterwards! Follow up with a few bachelorette or bridal shower themed party games that your butler will only be too happy to host.
#5 Fantastic Bachelorette Party Idea Miami
Accommodation is key to a memorable stay in Miami. You certainly do not want to be too far from the beach! The most popular hotels frequented by bachelorette parties and get regular great reviews from our clients are The Fontainebleau, The Delano, and Loews. Whether it's a brunch, a cocktail hour or a midnight night cap your Butler in the Buff will be able to serve your party at any private accommodation in Miami. Need inspiration? Find us on Instagram and Facebook and see what the other girls get up to with their butlers!