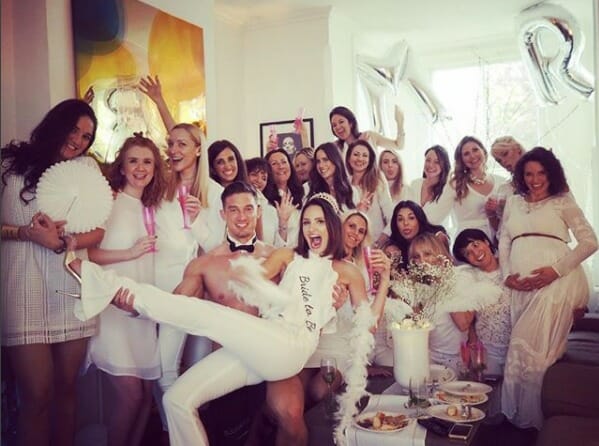 Bachelorette party Charleston here we go! Here at Butlers in the Buff we have ten of our best bachelorette party ideas for the ultimate Charleston Bachelorette!
#1 Bachelorette Party Pre-Game!
Charleston is a great mix of historic buildings, beautiful coastline and a load of delicious restaurants and bars. So why not consider having a Charleston bachelorette party? Of course every Charleston Bachelorette party needs a Butlers in the Buff to make it extra special! Hire one of our handsome and charming party butlers to come and make you drinks, play games and cater for your every need- they are perfect for while your pre-gaming or to help you serve breakfast in the morning when you're all a bit hungover!
#2 Bachelorette Party Pamper Time!
A must while you're in Charleston is an afternoon relaxing on the beach to top up that pre-wedding tan!  But if you fancy something a bit more luxurious than heading to the beach then we've got you covered! Whether it's a trip to the spa you fancy to recover from a heavy night of cocktails, or just a quick Mani-Pedi to make you feel glamorous for your night out!
Our favorite Charleston spa has got to be The Woodhouse Day Spa! They offer a whole load of different treatments to make you feel super relaxed and pampered after the stress of organizing a wedding. They even cater to bachelorette parties and private events.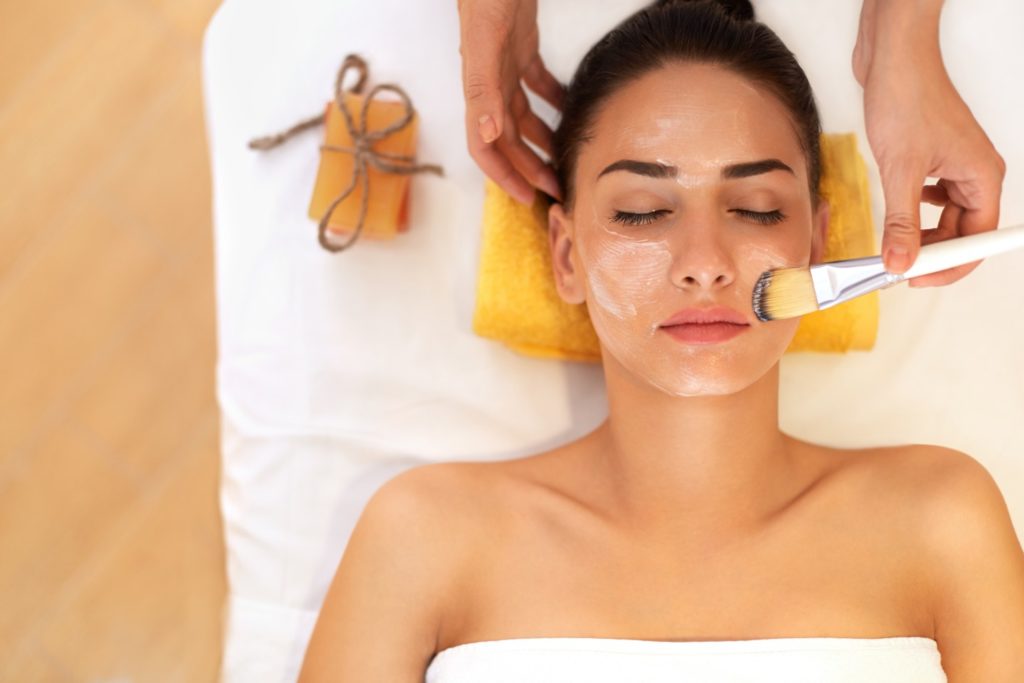 If you fancy something quick and easy that'll make you feel a million dollars before you hit the town then be sure to check out Mylk Bar for all your Mani-Pedi and beauty needs! If there is a large group of you on your bachelorette you can book a private room so you can all relax together!
#3 Brunch with the Best- Ultimate Brunch Bachelorette
Brunch is definitely a must during any bachelorette weekend, especially after a big night out! Luckily Charleston has some great brunch locations to offer.
Butcher and Bee–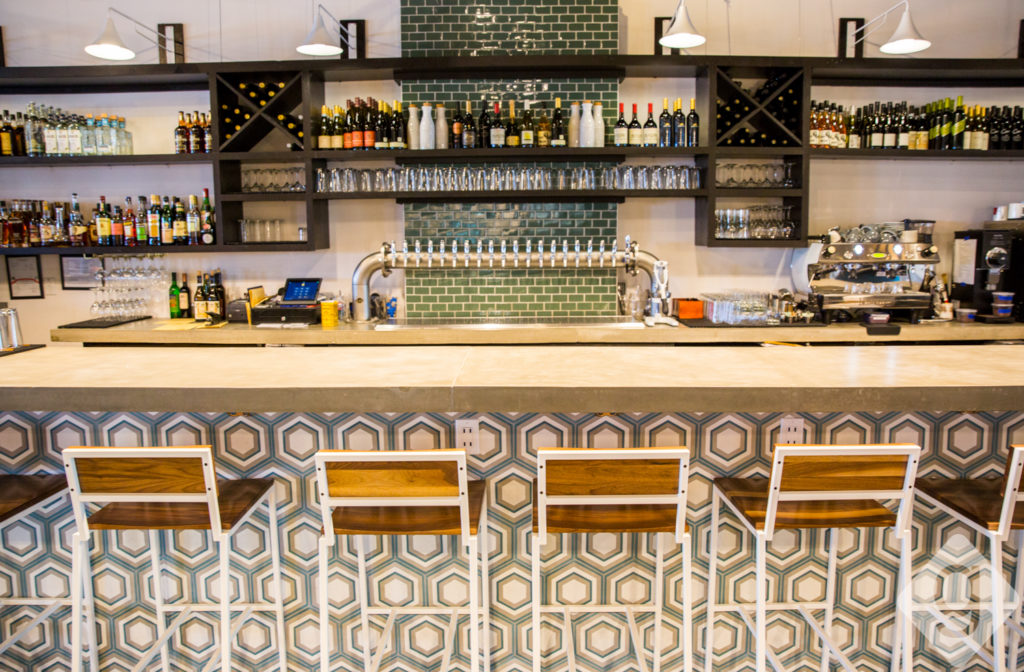 Is a super cute place to grab some brunch- especially al fresco on their deck. They have pretty much everything you could want from their hearty Sausage, egg and cheese breakfast muffin, to freshly baked pastries and everything in between. They even have a range of great cold-pressed juices that will be sure to sort out any hangover!
Hominy Grill– is another great brunch location, however it can be a bit of a tourist trap. They have some great 'Charleston Classics' like the 'Charleston nasty Biscuit' which is delicious. But also some great classics from pancakes to Granola to Huevos Rancheros.
Poogan's porch–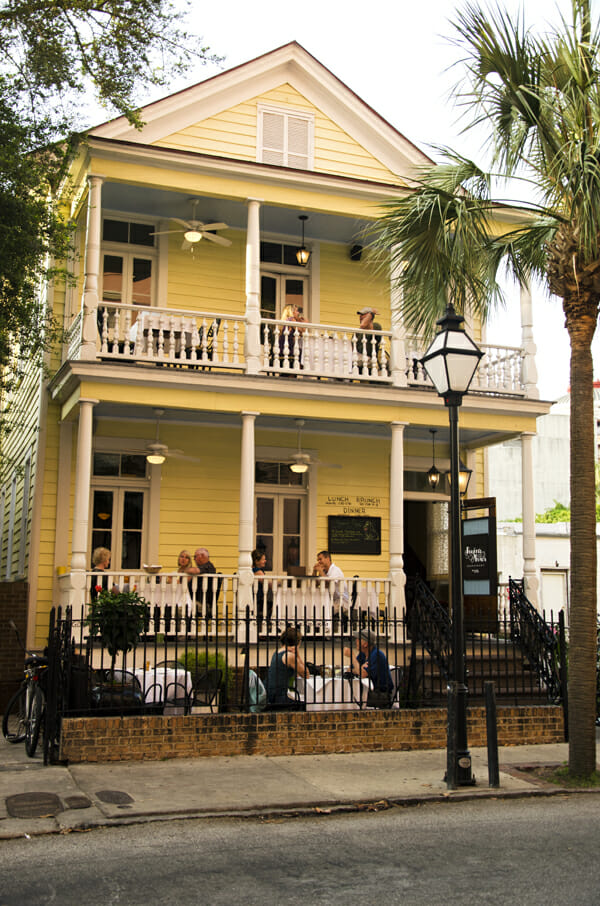 Similarly to the Hominy Grill they offer a great traditional Charleston breakfast with chicken and Waffles and Shrimp & Grits. Rumor has it that it's haunted- so a visit here could make for some interesting stories!  So if an authentic vibe is what you are after then definitely check out Poogan's Porch
Some of our other favorite Charleston brunch spots are: Caviar and Bananas, Husk, Harold's Cabin
#4 Charming Charleston Dinner Locale
Here's a list of some of our favorite dinner locations, whether you're after some classic southern cuisine or want to give fine dining a go, then you'll be able to find the perfect restaurant here in Charleston.
Husk– offers some great traditional Charleston Food
Indaco – is the place to go if you're after some deliciously rustic Italian cuisine
Xiao Bao Biscuit– Asian soul food! Inspired by food from China, Korea, Japan, Tiwan, Thailand and Vietnam!
Zero Restaurant and Bar-If fine dining is what you're after then this is the place for you!
Magnolia– Upscale Southern Cuisine- blending traditional ingredients and cooking techniques with a modern flair for artful presentation.
#5 Explore Charleston
Charleston offers a wide range of activities that are perfect for any bachelorette party. So we've selected some of our favorite Charleston Bachelorette Party activities.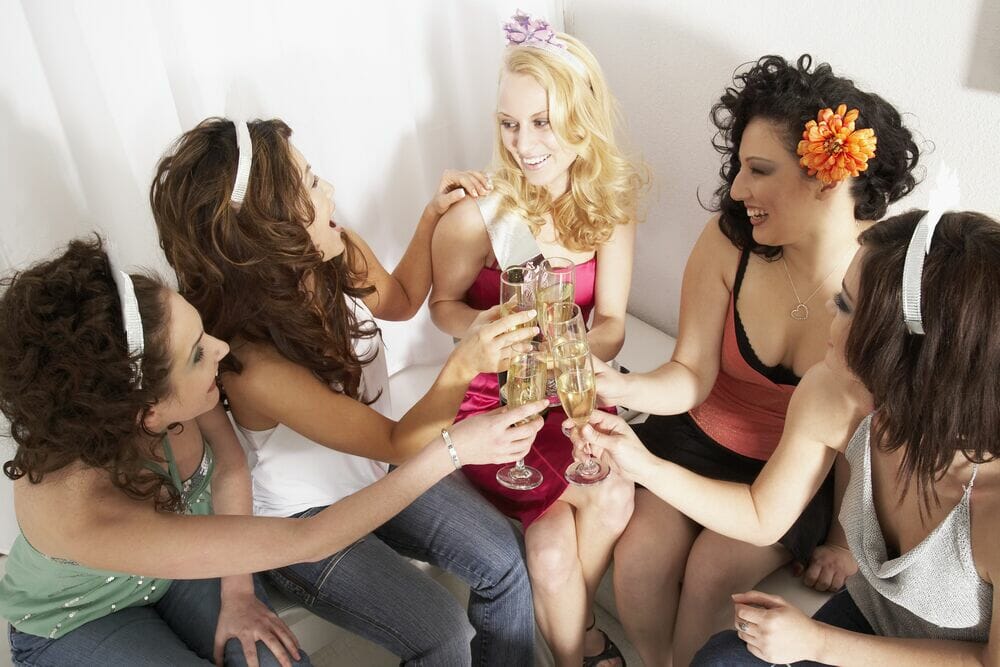 To make the most of the beautiful coastline in Charleston why not head down to the harbor and go on a boat cruise? Adventure Harbor tours offer you very different options for your bachelorette. Adventure Harbor tour has a range of different tours, but our absolute favorite is there Wild Sunset cocktail Cruise, which could be the perfect way to pregame a night out. The cruise is a 90 minute lightly narrated sightseeing tour around Charleston harbor. But best of all you can bring your own booze!!  Let the booze, the beautiful sunset and the music soothe the stress of your busy day/wedding planning! P.S. be sure to look out for any dolphins!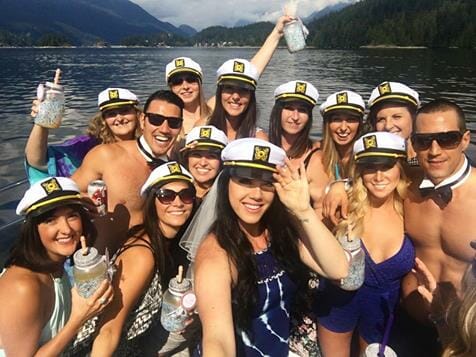 #6 Active Explore Charleston! 
Alternatively check out Salt Water Cycle, for a slightly different boating experience. The clue for this one is in the name: Cycle. That's right you must cycle to power the boat (don't worry there is also a motor so you don't have to do all the work!) This would be a great activity for any active bachelorette parties or if you just want to try something new. Plus its BYOB so what else could you want than to be with your besties, sipping on some wine, and floating around Charleston.
#7  Creative Charleston Bachelorette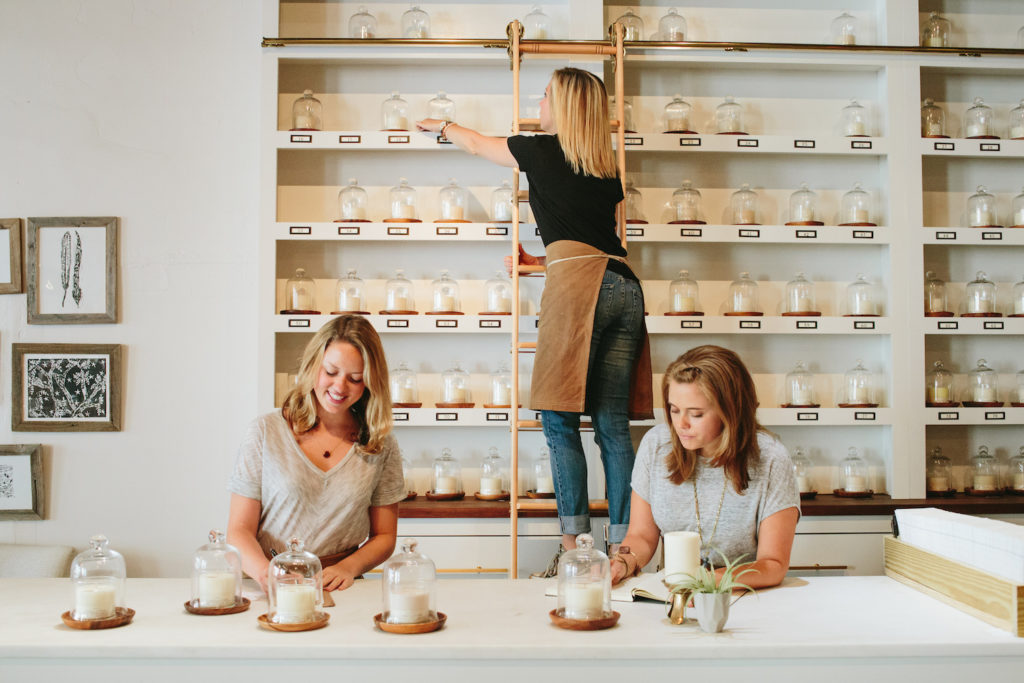 Quality time with the girls can get interesting when you get creative! You could attend a Candle workshop and create your very own scented candle. We think this is a really lovely idea because then everyone leaves with a gift that will always remind them of their time in Charleston. And just like the boat tours it's a BYOB workshop so you can be drinking whilst making your candle!  Or why not embrace your inner Coachella and try making your own floral crowns!
Creative but want a bit more edge? Embrace your inner bartender and learn the craft of cocktails with a mixology tour!
#8 Ultimate Girls Night in!!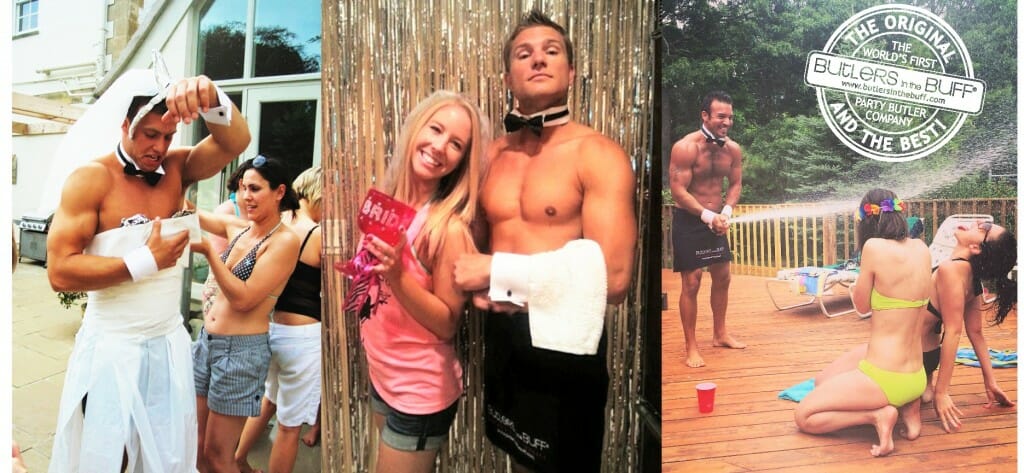 Day or night, when a Butler in the Buff joins in on the festivities your event will be one everyone talks about for weeks to come! Check out our fabulous party games that you can play with your Butler in the Buff. Have him bring poolside drinks, man a BBQ, serve appies and mix your drinks! Spice up your hotel retreat with a cocktail hour to kick off your evening, he can compliment your back yard soiree or even bring him along on a charted harbor cruise!
#9 Charleston Bachelorette- Cocktails!
Charleston has a lively night life perfect for any Charleston Bachelorette Party! Once you've got your pre-game on (with a Butler in the Buff of course!!) you'll be ready to hit the town. Whether it's a sophisticated bar you're after or you want to dance the night away we've got you covered!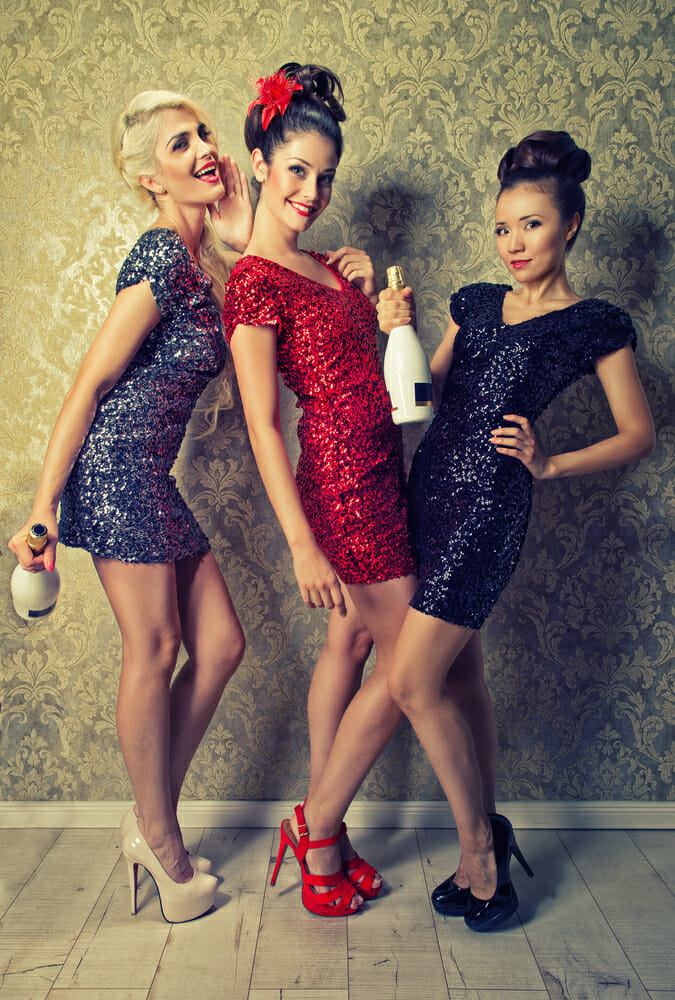 If a roof top bar is what you are after check out Stars and The Watch
Or a nice cocktail Bar:
Felix – a French take on classic cocktails!
The Faculty lounge is a super cool secret bar, you've got to ring a hidden doorbell to get in!
The Belmont -think classy and creative
#10 Charleston Bachelorette- Clubs!
Once you've hit a couple of bars it time to head to a club!! Our favorite clubs, which are perfect for your Charleston Bachelorette party are NV, Trio. NV has everything that you could ever want from a club; there's a roof top bar, a large dance floor with world class sound and lighting, table service (great for any girls night out!) and amazing DJs and acts every weekend! Similarly Trio offers a large dance floor, an outdoor patio and private VIP tables and bottle service. Both clubs have offer bachelorette party packages that will make your night extra special!
To find out more about what our Butlers can do for you, click here.
We're the World's first, biggest and best naked butler company and here's why.