Book A Buff Butler for your Bachelorette in Montreal, Québec.
Your bachelorette party will be unforgettable in "The 514", with Montreal having everything you need for a weekend to remember.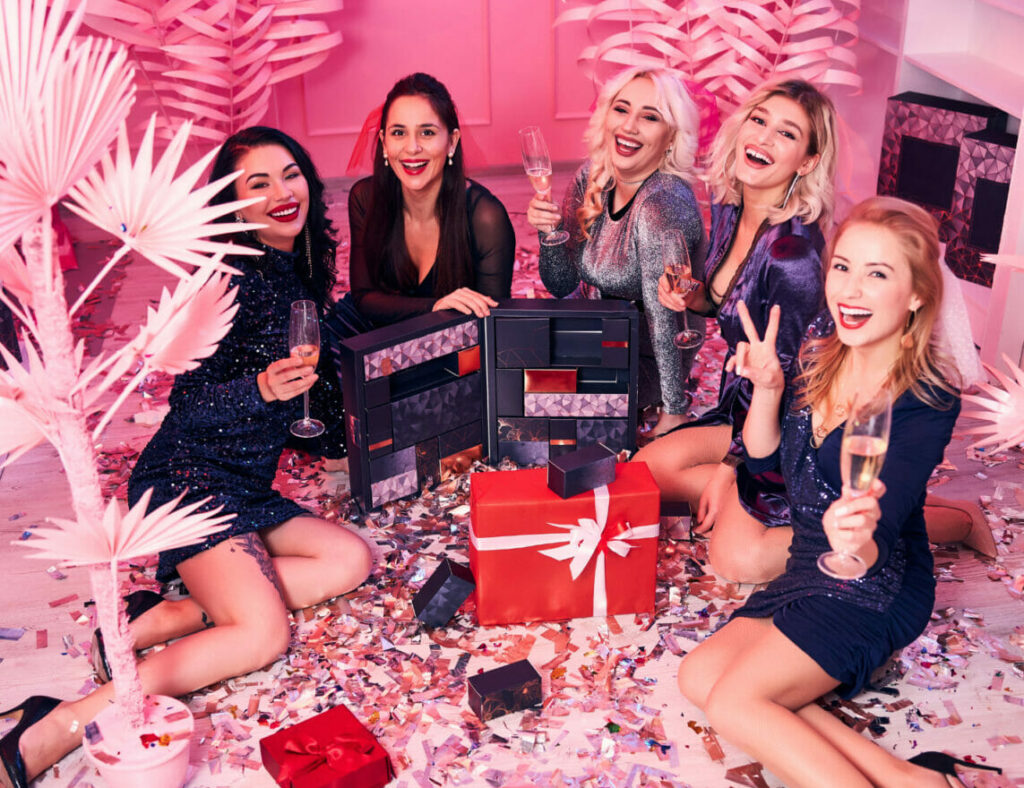 Let's take a look at what every Montreal bachelorette party needs to succeed – including our hunky Butlers in the Buff from our amazing Montreal Bach Butler crew that can also travel out as far as Mon-Tremblant and other locations nearby.  
Bachelorette Accommodation in Montreal
The first thing you should consider when planning a successful bachelorette party in Montreal is accommodation. Montreal has a seemingly endless selection of fantastic places for your party to call home on your bachelorette weekend.
Where you stay in Montreal will depend on the type of weekend you are hoping for. If you want luxury, then Downtown Montreal is the best choice. Wanting to experience the historic beauty the city has to offer? Old Montreal is the place to be. And if iconic nightlife and accommodation on a budget is your thing, then look no further than The Village.
Our Top Pick – The best place to stay in Montreal is

Le Petit Hôtel
. Located in the heart of Old Town, this hotel is an excellent choice for those seeking an elegant and charming experience in the city's core. This boutique hotel, designed in the classic French style, offers a unique ambiance that sets the stage for a memorable celebration. 
The hotel's sophisticated decor combines modern amenities with European charm. The cozy and comfortable rooms feature jet-massage showers, providing a luxurious and relaxing experience after a day of exploring the city or enjoying the nightlife. Guests also receive a 15% discount on spa treatments at Spa William Gray.
Each morning, you'll wake up to a delightful continental breakfast served at the hotel or enjoy the onsite European-style café. To further enhance your exploration of Montreal, the Petit Hotel offers complimentary bikes for guests to use. You and your crew can explore the city's charming streets and discover hidden gems at your own pace.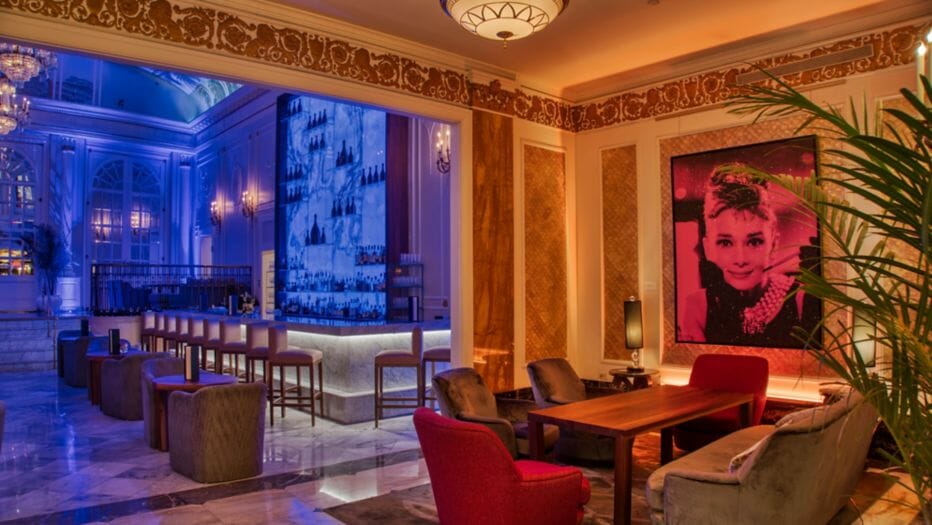 No matter where you stay in Montreal, you and your girls will find somewhere to suit your group. But staying in a private rental apartment means plenty of alone time to spend with one of our sexy Buff Butlers.
What To Do In Montreal
Our hunky Butlers aren't the only delectable sight in this fabulous Canadian city.
Montreal offers some excellent options for bachelorette party daytime activities, from food tours to bike tours and even pole dancing; here are some of our favourites: 
Our Top Pick for daytime fun in Montreal has to be The

Old Montreal Bachelorette Food & Drink Tour
. As you gather your girls for the tour, you'll be met by knowledgeable and passionate local guides who will lead you on a culinary journey through the charming streets of Old Montreal. 
The tour focuses on the rich food culture and diverse flavours that the city offers, giving you a chance to sample a variety of delectable treats and learn about their history. As you stroll through the historic cobblestone streets, your senses will be enticed by the aromas wafting from the local eateries and street food vendors. The guides will provide insights into the origins and preparation of each dish, sharing fascinating stories about the city's culinary traditions along the way.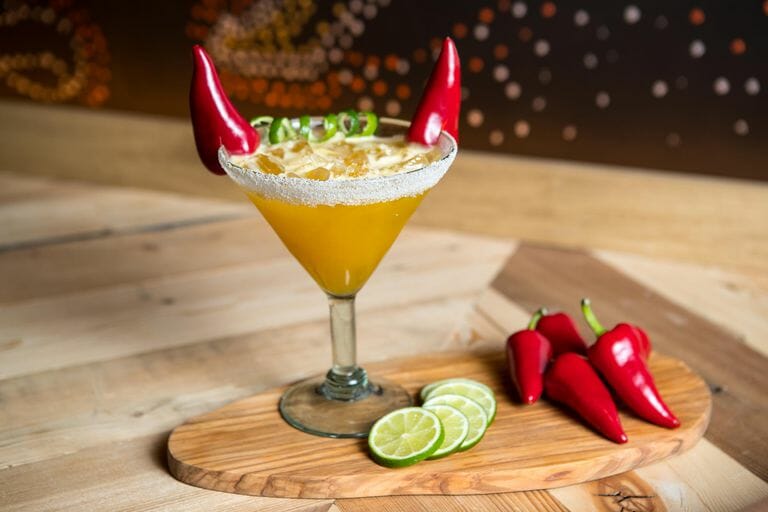 The Old Montreal Food Tour offers more than just delicious food. It also provides a glimpse into the city's history and architecture. As you go from one food stop to another, you'll pass by beautiful heritage buildings, charming plazas, and landmarks that tell the story of Montreal's past. It's a delightful blend of food, culture, and history that enriches your bachelorette party experience.
Daytime Artsy
Even our cheeky Butlers like to get out and explore the artistic side of the cities they visit. Here are some great choices for artsy experiences in Montreal for you and your bachelorette ladies to enjoy:
Our Top Pick –

Le Monastère
is a non-profit company that serves as a vital platform for contemporary circus artists to showcase their original creations. With a mission to support the growth and development of circus arts, Le Monastère offers affordable and high-calibre circus entertainment that will let you and the ladies experience the magic up close and personal, all within the setting of a converted church. 

Montreal Eats: Where To Dine  
The food scene in Montreal is a vibrant tapestry of diverse culinary traditions, offering a delightful fusion of French, Canadian, and international flavours. Here are some of our Buff Butlers' favourite places to eat in Montreal that will have your mouth watering. 
Our Top Pick –
If you are looking for a delectable tasting menu in the trendiest of Montreal restaurants, then look no further than
Restaurant Île Flottante
.
Offering seasonal set tasting menus that change each night and using the finest ingredients, you and the bach party babes will be spellbound by the expert craftsmanship and artistry that goes into creating a bespoke menu for the restaurant's guests each evening. 
There is no other dining experience like it in Montreal.

Montreal Bachelorette Spa Treatments
Certainly, a visit to a spa is a must at any bachelorette party in Montreal. And the only thing steamier than the saunas in these spas is our hot party butlers. 
Our Top Pick –
A visit to
Espace Nomad
is a serene and rejuvenating experience that will leave you feeling refreshed and pampered. This urban oasis offers a range of luxurious services designed to indulge your senses and promote inner harmony. 
Espace Nomad provides a tranquil escape from the bustling city, from soothing massages and revitalizing facials to restorative body therapies. The spa's serene ambiance creates a perfect backdrop for relaxing and bonding with friends. Whether you unwind with a group spa session or enjoy individual treatments, Espace Nomad ensures that your bachelorette weekend is infused with tranquillity and well-being.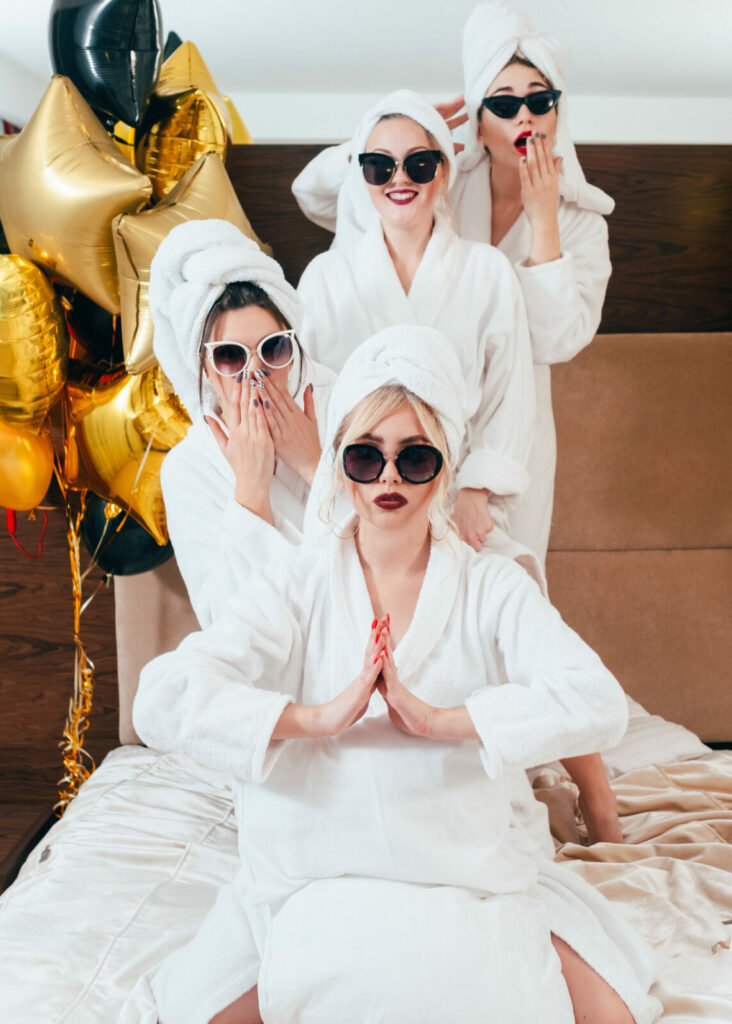 Montreal at Night: Party Bars
Montreal has a vibrant nightlife scene that will keep you girls up all night.
Whatever you get up to in Montreal after dark, there is no better way to kick off your party than with a Butler In The Buff. Our gorgeous buff butlers will bring your bachelorette party games to life to kick-start your celebrations.
Bars
Our Top Pick – 

El Pequeño Bar
in the heart of Old Montreal is a vibrant and award-winning Cuban cocktail haven and a must-visit destination. All of a sudden, you will be transported to the classic 1920s Cuban hotels, immersing yourself in Havana's rich history and culture. 
Whether you sit at the glass-encased Cascade Bar and people-watch or marvel at the skilled Cantineros crafting innovative rum-based cocktails, El Pequeño Bar offers an unforgettable experience. Get ready to sip on both classic Cuban favourites and daring new creations—the best of Montreal's cocktail scene.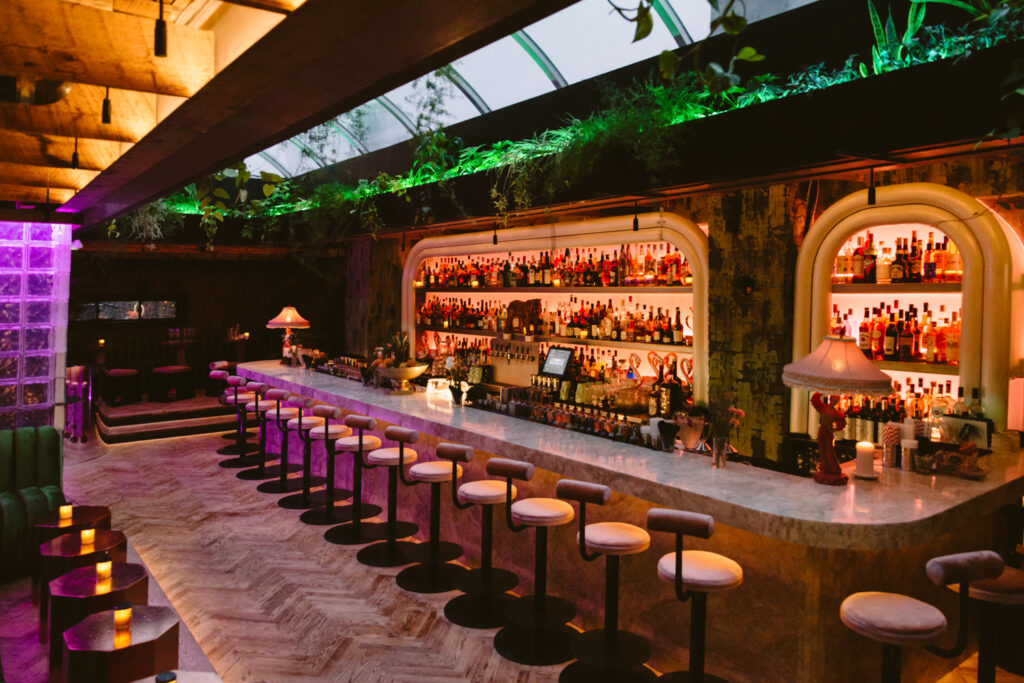 Clubs
Our Top Pick – 

Francesco's MTL
is one of the best nightclubs in Montreal. Offering house music, top-class DJs, and one of the city's most spacious dance floors. You and the bachelorette crew will party all night under the awe-inspiring light show.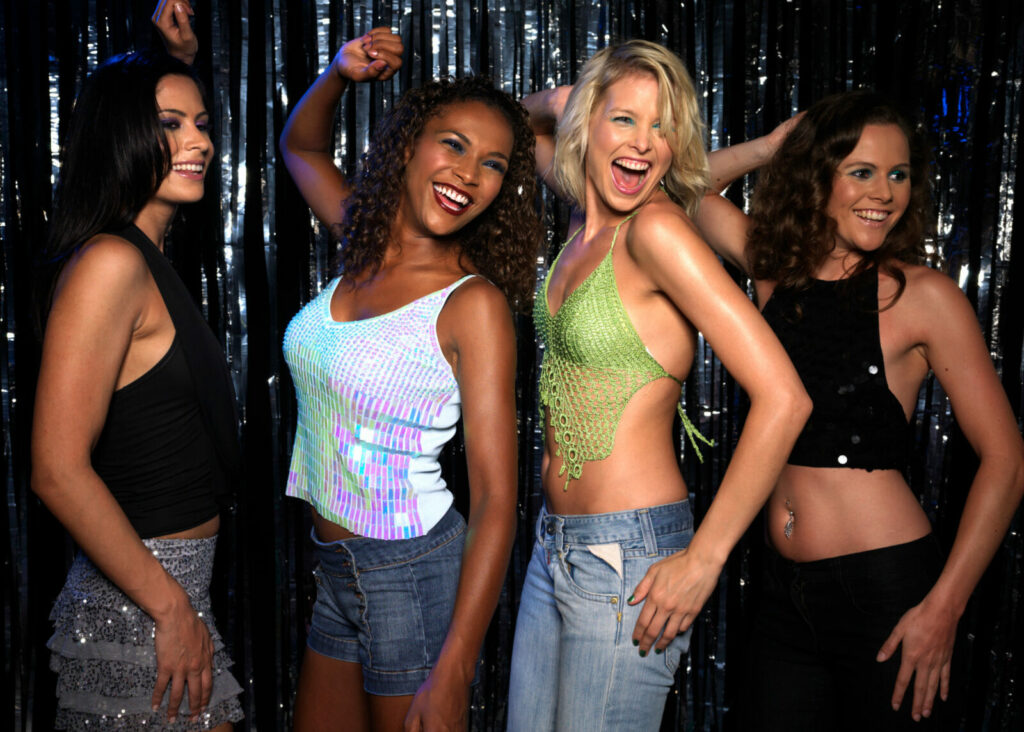 Book A Butler In The Buff
Hiring a Butler in the Buff is a fun and unique way to add cheeky entertainment to your bachelorette party in Montreal. You and your girls will enjoy having a charming and handsome butler on hand to attend to your every need while dressed only in a cheeky bottom-revealing apron.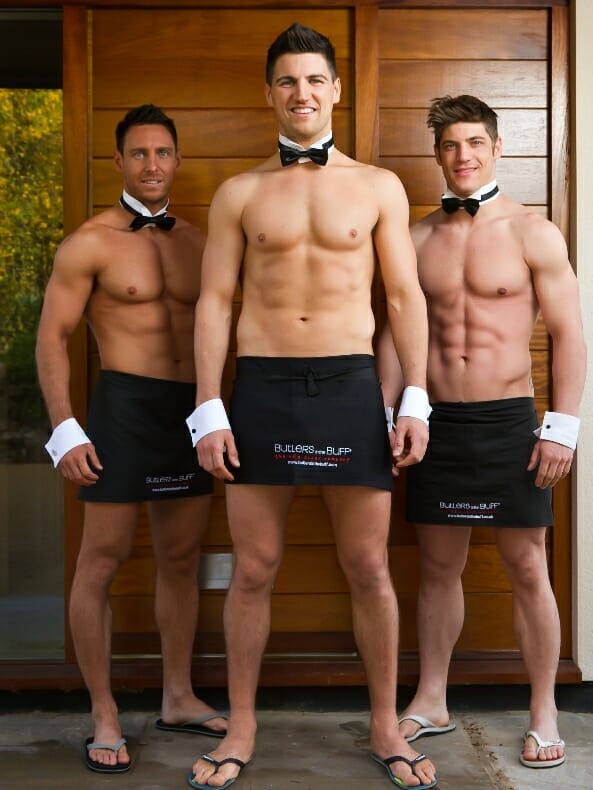 Butlers in the Buff offers various services to suit your bachelorette party needs. Our cabana boys will serve delicious drinks with a flirtatious twist, or maybe you'd like your cheeky butler to wait on you hand and foot, serving you and your guests some tasty food while providing lively entertainment.
You can hire one of our buff butlers for various activities, such as hosting party games or greeting guests as they arrive. Whatever your bachelorette party plans, a Butler in the Buff will add a touch of ass to the occasion.
The Ultimate Bachelorette Party Accessory
Montreal is the perfect destination for an unforgettable bachelorette party. From bike tours to pole dancing, and luxurious spas, the city offers endless fun for brides-to-be and their friends. 
Hiring one of our sexy bach party butlers is necessary for any successful Montreal bachelorette.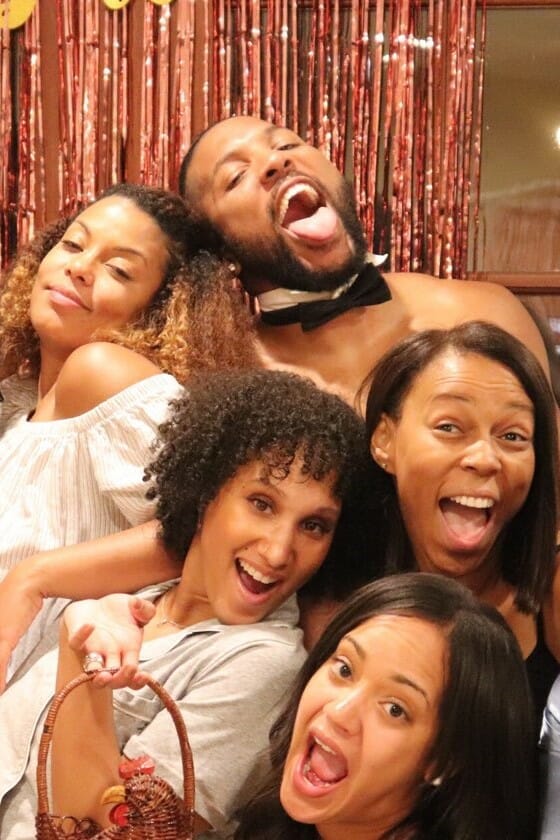 So, gather your girls and prepare for the sexiest bachelorette party in Montreal with your Butler In The Buff!