Discover Our Top Recommendations For Your Edmonton Bachelorette
A bachelorette weekend in Edmonton is bound to be a surefire hit. Canada's "Festival City" is home to some of the finest food, entertainment, and party vibes this country has to offer. With the Saskatchewan River Valley nearby, it is home to gorgeous views too. 
Let's dive into everything this city offers and what every Edmonton bachelorette party needs to succeed – including a hunky Butler in the Buff from our terrific Edmonton and surrounding areas Bach Butler crew.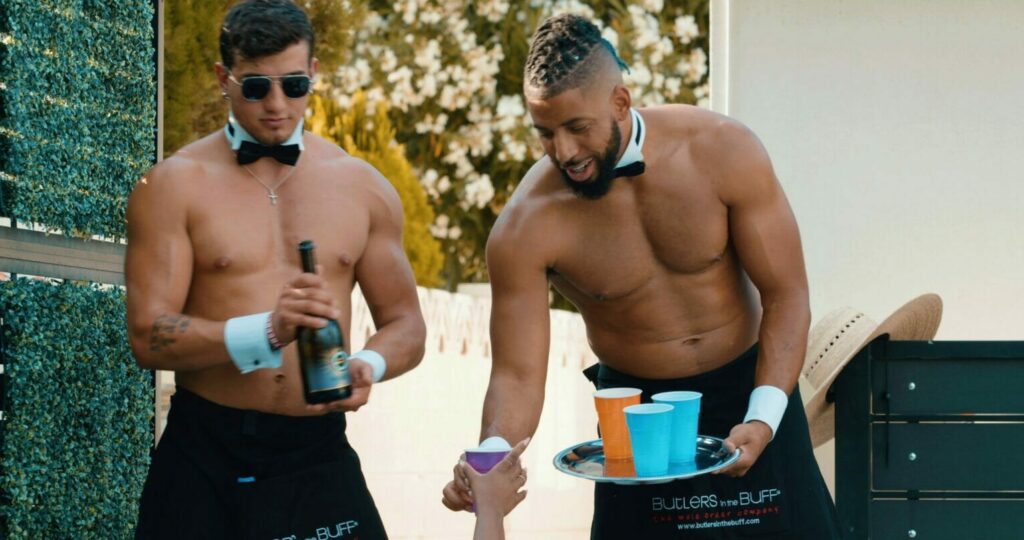 Edmonton: Where To Stay?
The first thing you should consider when planning a successful bachelorette party is where you are going to stay. Edmonton has no shortage of excellent accommodations for you and your ladies!
Like most cities, Downtown Edmonton is a hub for nightlife. The attractions and exceptional food and drink will keep you and the girls busy all weekend. 
Our Top Pick –

Our top pick for an unforgettable stay in Edmonton is the

Fairmont Hotel Macdonald.

When you enter, you

will be enveloped in a world of luxury and sophistication. The beautifully appointed rooms offer breathtaking views of the city and the river valley, providing the perfect backdrop for a memorable celebration.
The hotel's attentive staff ensures that every detail is taken care of, from arranging spa treatments and personalized cocktail hours to helping organize fun group activities. 
Finally, after a day of pampering and exploring the vibrant city, retreat to the rooftop terrace, relax in the pool, or enjoy a cozy evening by the fire pit. The Fairmont Hotel Macdonald offers an enchanting setting for a bachelorette weekend, creating lasting memories for the bride-to-be and her bach party babes.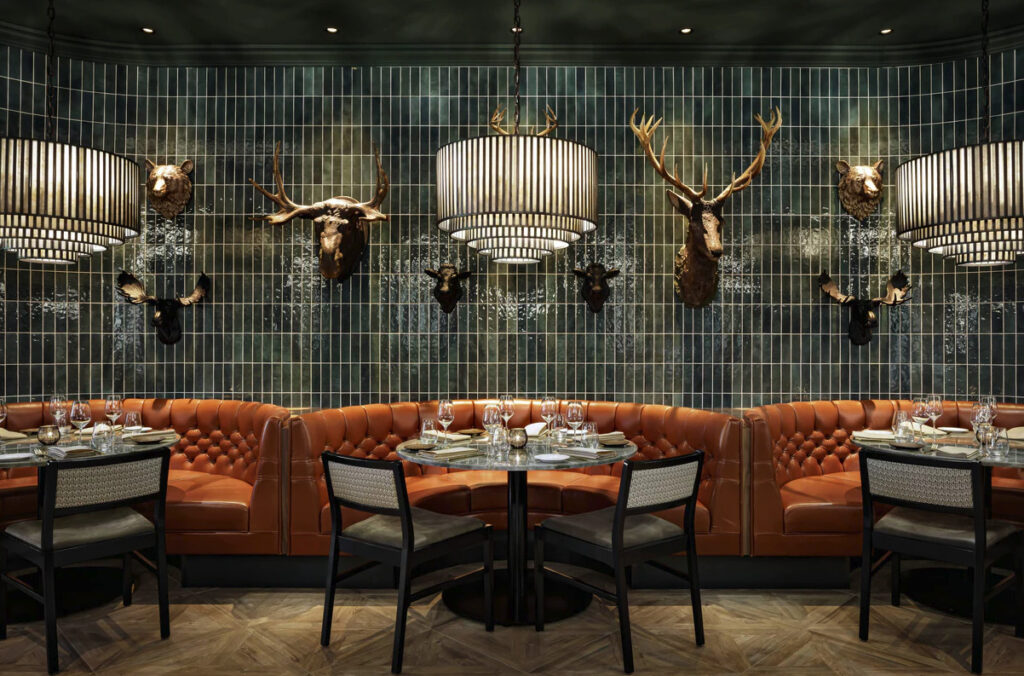 Other excellent Edmonton Accommodations
Edmonton Bachelorette: What To Do
Once you've figured out where to stay, now it's time to plan the fun. With so much beauty in Edmonton (and we're not just talking about our handsome Butlers), it's no surprise that our top pick gives you and the crew a chance to see the stunning vistas and sights in all their glory.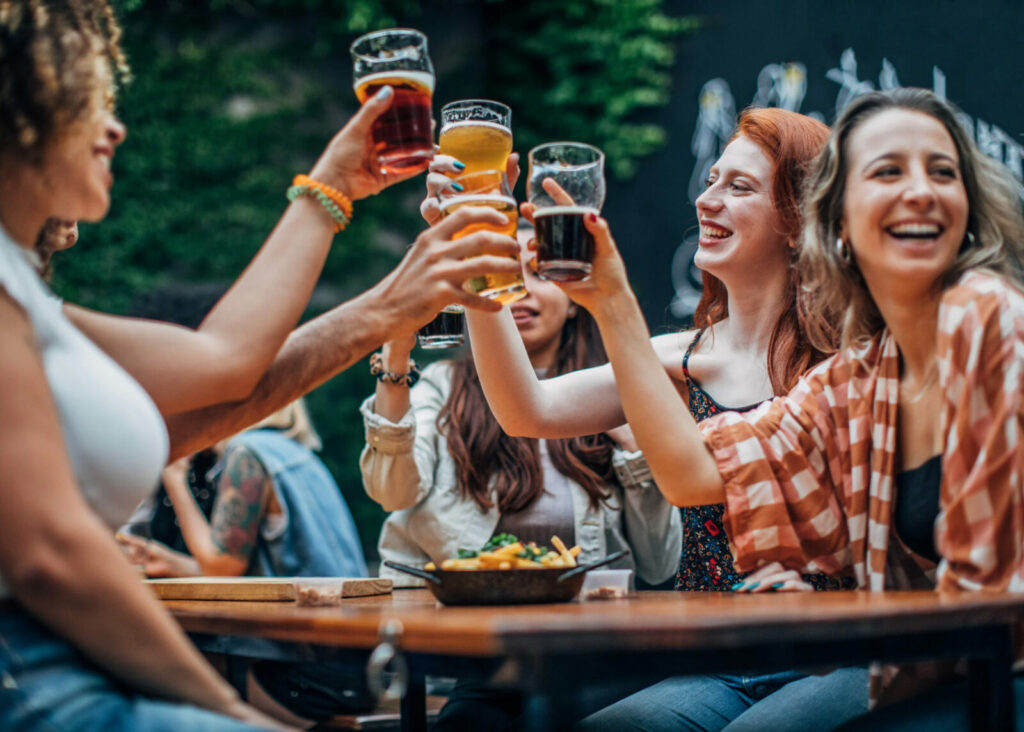 Here are some of our favourites: 
Our Top Pick – 

PT Adventures

from the River Valley Adventure Co. offer an exhilarating Segway tour that promises laughter, excitement, and a chance to explore Edmonton in style. 
Guided by experienced instructors, your group will glide effortlessly on your Segways through Edmonton's scenic River Valley. As you maneuver through the winding trails and pathways, you can take in the beauty of the surrounding nature and stunning cityscape. 
River Valley Adventure's VIP Segway Adventures provides the perfect blend of adventure, camaraderie, and discovery. Indeed, it is an ideal addition to the itinerary for a memorable bachelorette weekend.
Snow Valley Aerial Park – 

Snow Valley Aerial Park

offers you and the bachelorette girlies the chance to unleash your adventurous side. Climb, jump, swing, and laugh through all the fun and thrilling aerial activities. 

Brewery Tours –

An

Edmonton Brewery Tour

is the perfect way to experience some of the city's delicious beers. 

Shopping – 

Shopping

is always on the cards in Edmonton. With the 2nd largest shopping mall in North America, the West Edmonton Mall can keep you entertained for days – literally! With the World Waterpark, go-karts, over 25 bars and restaurants and loads of entertainment options, you will not be disappointed.
Edmonton Arts & Culture
Since Edmonton has a festival going on almost every day from June – September, there is definitely no shortage of fun and lively entertainment in this city!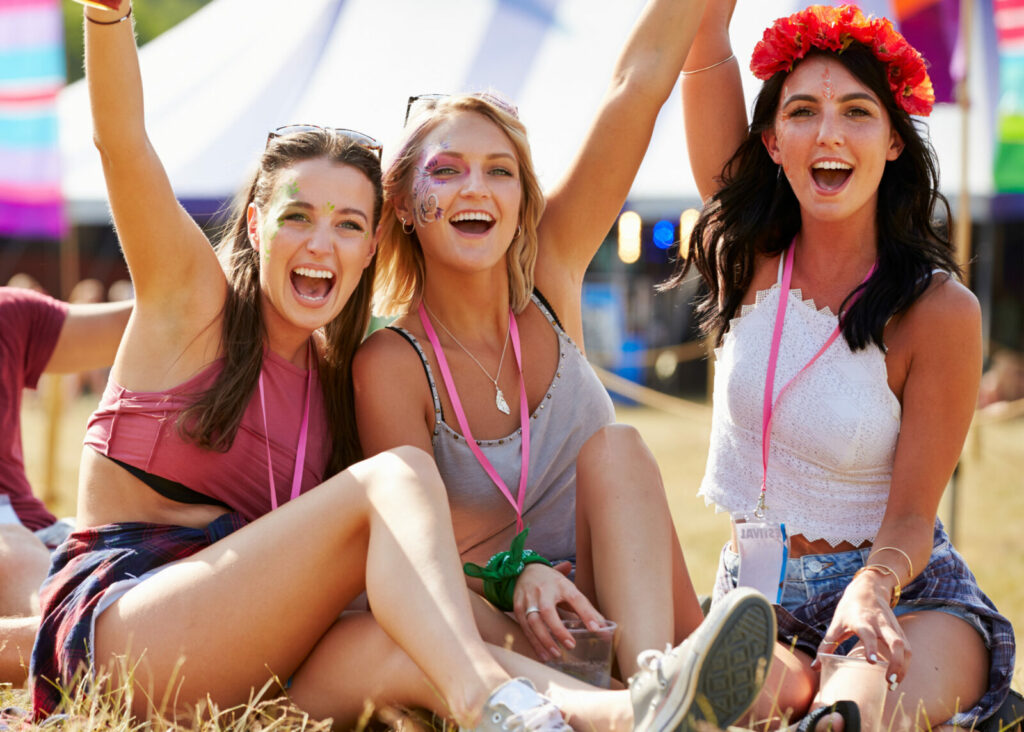 Here are some great choices for artsy experiences in Edmonton for you and your bachelorette babes to enjoy:
This carefully curated tour will take you on a captivating journey through the city's heart, uncovering its rich history, vibrant culture, and hidden gems. 
In addition, the tour includes visits to local boutiques, art galleries, and culinary hotspots, where you and the bach party babes can indulge in shopping, tasting delicious treats, and savouring local cuisine. Check out this guide for the best selfie spots along the way. 
Eating in Edmonton: Where To Dine  
The culinary scene in Edmonton is a delightful fusion of diverse flavours and innovative dining experiences, showcasing the city's vibrant food culture.
Here are some of our Buff Butlers' favourite places to eat in Edmonton:
Our Top Pick –

Looking to indulge in culinary delights, your bachelorette party could venture to

Tzin Wine & Tapas

for a truly exquisite dining experience. This charming and intimate restaurant sets the perfect ambiance for an unforgettable evening. 
As the bride and her besties settle into the cozy atmosphere, you will be greeted by a menu filled with tempting small plates and an extensive wine selection. Each dish at Tzin is expertly crafted, featuring a harmonious blend of flavours and artful presentations. Savour a variety of delectable tapas, from succulent charcuterie and cheese platters to mouthwatering seafood creations and flavorful vegetarian options.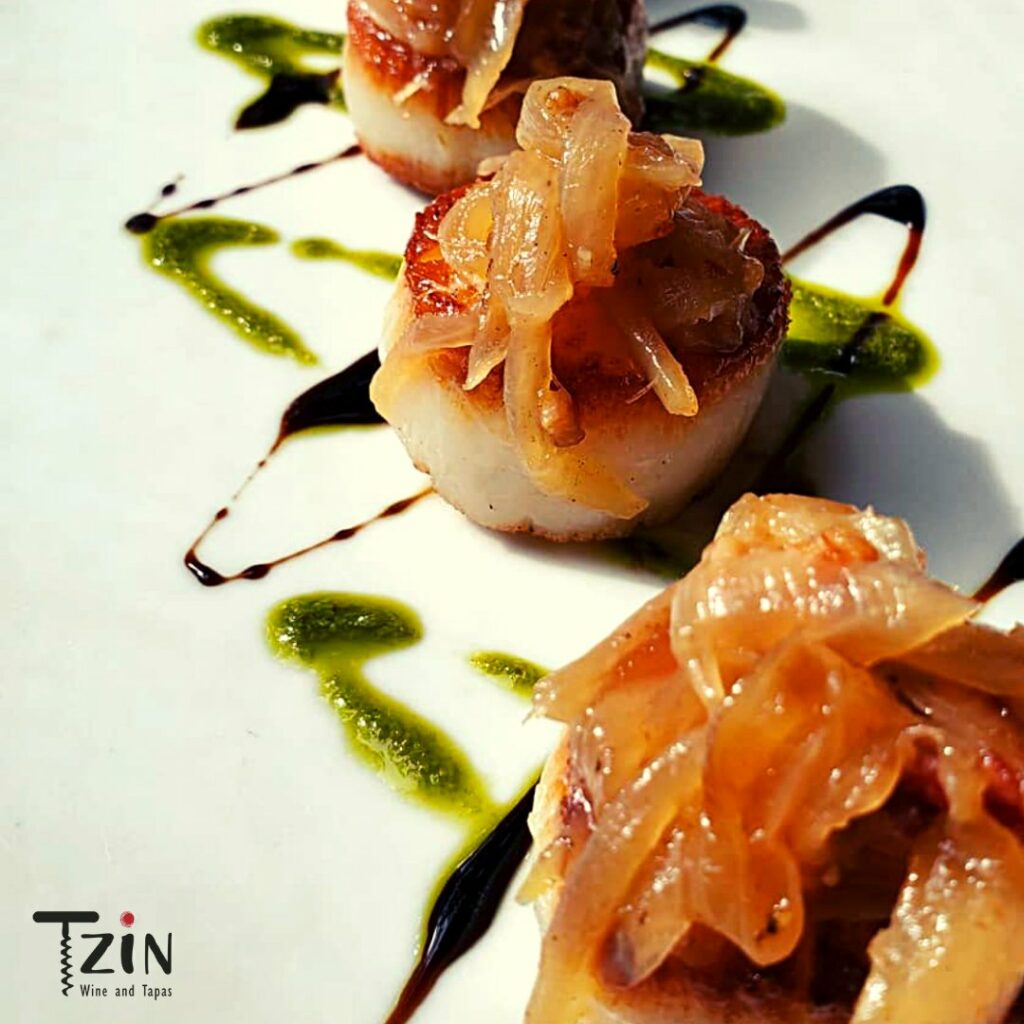 Additionally, the knowledgeable staff offers impeccable service, guiding the group through the menu and suggesting wine pairings that enhance the culinary journey. With every bite, you will be transported on a delightful gastronomic adventure, relishing in the celebration of friendship and savouring exquisite flavours.
Upscale Seafood With Latin Flare –

Sabor

combines Portuguese flare with music and the best seafood to create a unique dining experience in Edmonton.  

Seasonal Finery – 

Normands on Jasper Ave

offers a deliciously seasonal Canadian game and seafood menu.

Hangover Breakfast –

Beat those hangover blues with the best breakfast in Edmonton from

OEB Breakfast Co

.
Edmonton Bachelorette Spa Treatments
A visit to a spa is a must at any bachelorette party in Edmonton. 
Our Top Pick –

Visiting

The Healing Waters

offers the bridal party a chance to relax and rejuvenate in a tranquil wellness sanctuary haven of serenity and self-care.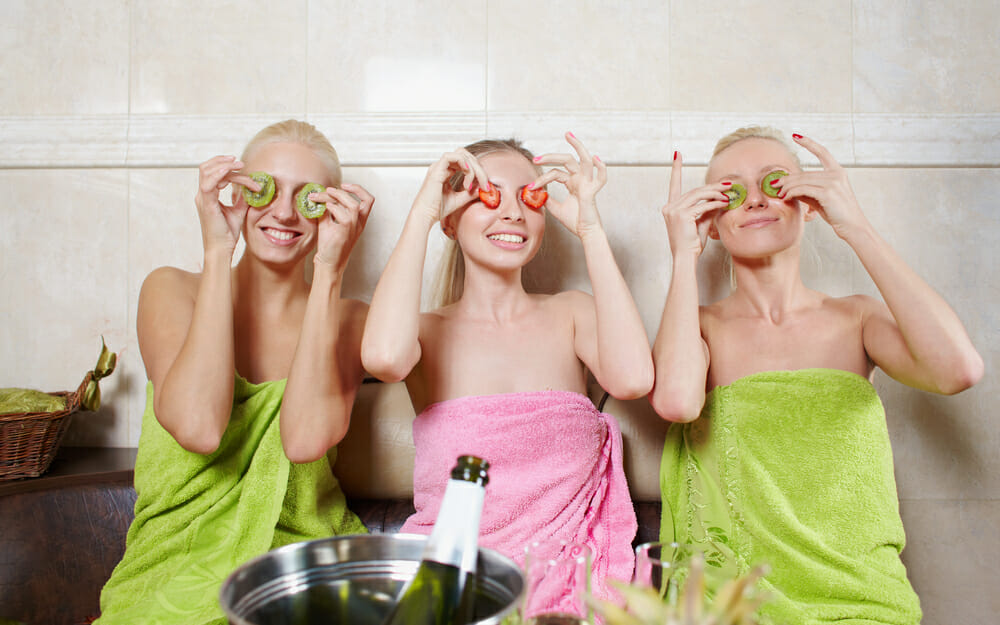 The Healing Waters presents a range of indulgent treatments to enjoy. This includes luxurious massages and rejuvenating facials to invigorating body wraps and therapeutic hydrotherapy sessions. Skilled therapists meet every need, ensuring the utmost comfort and personalized attention. 
The perfect way to spend the day before enjoying a night out on the town. 
Day Spa – 

Ahava Day Spa

is an excellent choice for a relaxing day spa experience in Edmonton. 

Massage At Home –

Are you looking for a massage? Certainly, the ideal way to get rid of that hangover is a massage at your private accommodation from

Mobile Massage YEG

. Not to mention, booking your Butlers in the Buff at the same time will have you feeling like the total queens you are!
Edmonton Nightlife
Edmonton has a vibrant nightlife scene that will leave you feeling spoiled for choice.
Whatever you get up to in Edmonton after dark, there is no better way to kick off your party than with a Butler in the Buff. Our gorgeous buff butlers will bring your bachelorette party games to life to kick-start your celebrations.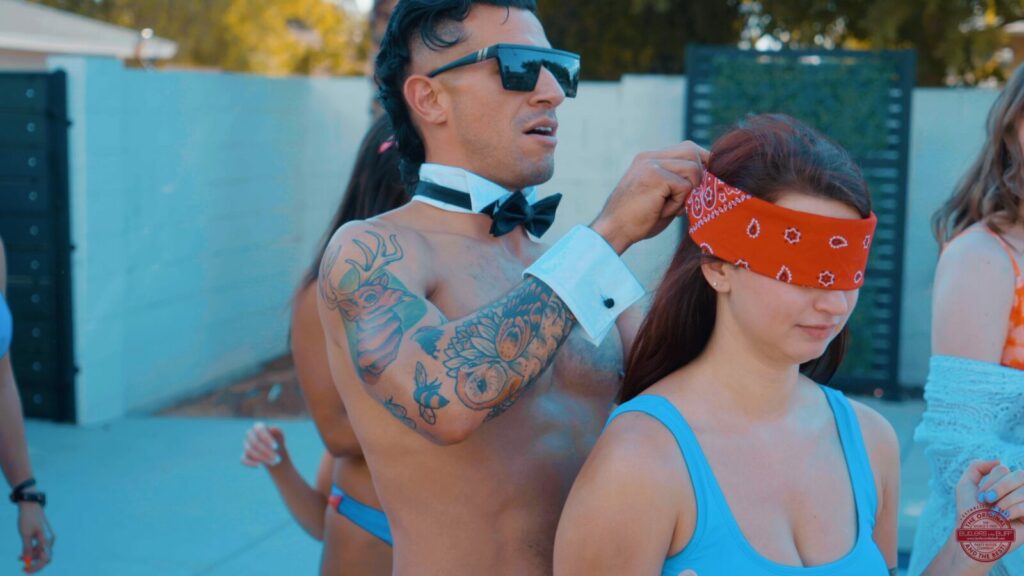 Bars
Our Top Pick – 

Sodo Bar On Jasper

lives by its motto of "drinks, eats, and good vibes." Your party babes will enjoy a selection of amazingly crafted cocktails and delectable bites from their menu, elevating traditional bar food to impressive new heights.
Undeniably, Sodos atmosphere exudes relaxed sophistication without even trying. Sodo Bar is the perfect place for you and the girls to enjoy strong cocktails and lively conversation before heading out to find a dance floor. 
Best For Live Music  – 

The Commercial

is home to cheap beers and free live blues, funk, soul, and rock music. 

Best Happy Hour – 

GRETA Edmonton

is the go-to destination for a vibey, arcade atmosphere with exceptional happy hour drinks and appetizers. 

Best Entertainment – 

Spotlight Cabaret

has it all! Cabaret entertainment, music, good food, and exceptional vibes.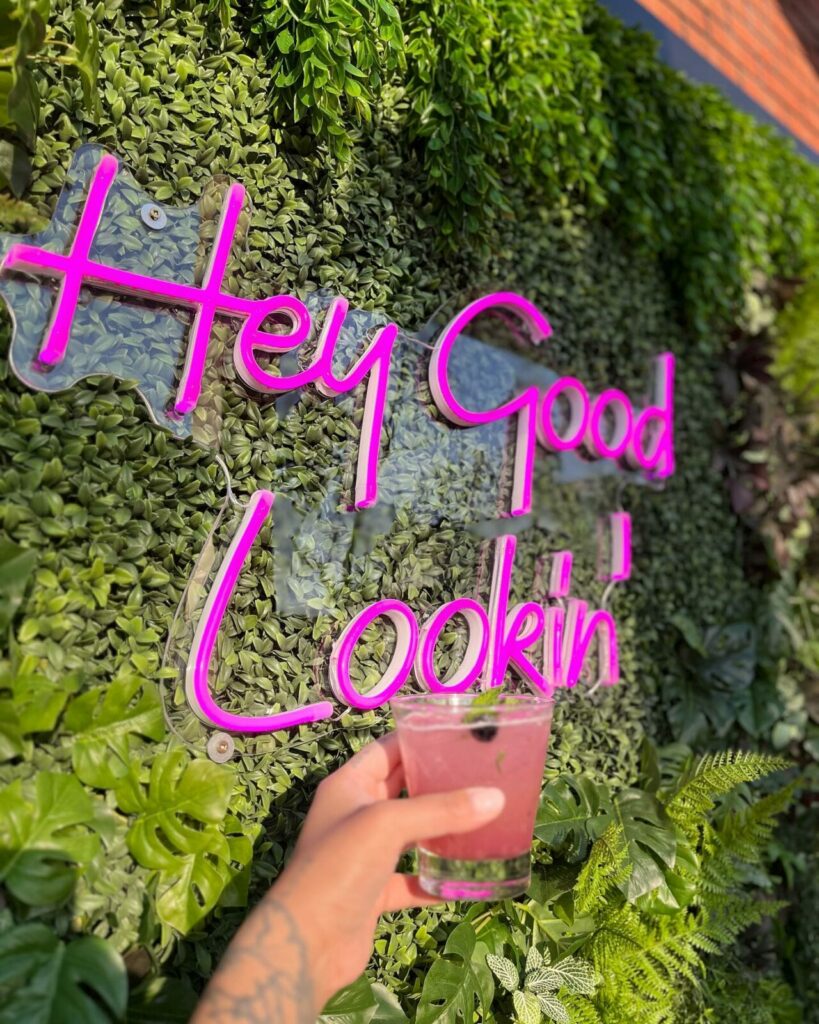 Clubs
Our Top Pick – 

If top-class cocktails, upscale, moody aesthetics, and DJs filling the dancefloor with the best beats are your thing, then

The Bower

is the place to go.
The Bower is a vibrant and stylish cocktail bar that sets the stage for an unforgettable bachelorette weekend. This lively venue offers a dynamic atmosphere where your group can let loose, dance, and celebrate in style. 
Also, The Bower features a spacious dance floor, illuminated by dazzling lights and energized by the beats of talented DJs. As the night unfolds, indulge in an impressive array of handcrafted cocktails expertly mixed by skilled bartenders. From classic favourites to innovative concoctions, you and the girls will party all night. 
Dancing – 

The Chvrch of John

is the place to be if you love electronic dance music

Live Jazz –

Live Jazz is the name of the game at Edmonton's premier Jazz venue:

The Yardbird Suite

.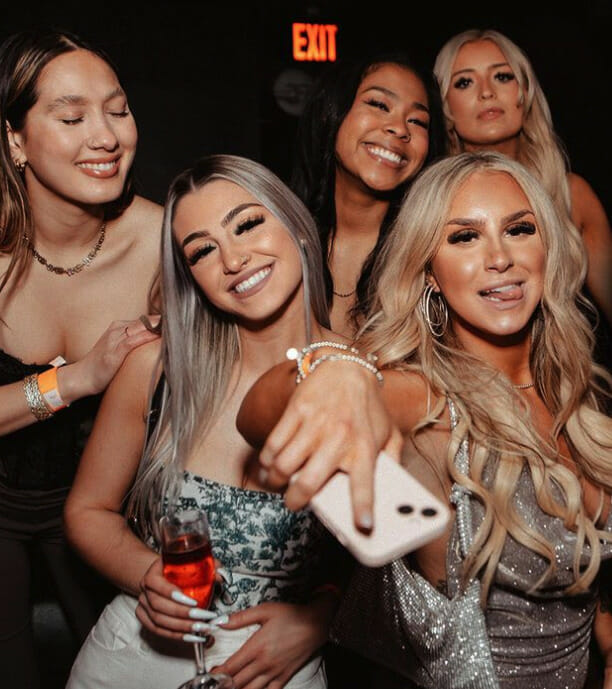 Book A Butler In The Buff for Your Edmonton Bachelorette
Hiring a Butler in the Buff is the perfect way to add cheeky entertainment to your bachelorette party in Edmonton. You all will enjoy having a handsome butler on hand to attend to your every need, so you can enjoy your party in style.
Butlers in the Buff offers various services to suit your bachelorette party needs. Our cabana boys will serve delicious drinks with a flirtatious twist, or maybe you'd like your cheeky butler to wait on you hand and foot, serving you and your guests some tasty food while providing lively entertainment.
You can hire one of our buff butlers for various activities, such as hosting party games or greeting guests as they arrive. Whatever your bachelorette party plans, a Butler in the Buff will add a touch of sass to the occasion.
In conclusion, Edmonton is the ideal location for an unforgettable bachelorette party. The city offers endless fun for brides-to-be and their friends, from top-class food to adventurous outdoor activities and unstoppable nightlife.
Hiring one of our sexy bach party butlers will take your bachelorette party in Edmonton to the next level. Book your Butler today!