30th Birthday Ideas
Butlers in the Buff the World's best naked butlers can provide topless waiters for all sort of events!  Not just for hens/ hen/ bachelorettes/ stagettes but for birthday parties too.This week we've complied birthday party ideas for the big 3-0. 30th Birthday parties are always great fun and some say 30s are the best years of your life so why not celebrate in style with a hunky buff butler for your next birthday party!  Read on for some great birthday party ideas…
The 20's are behind you and now you can look forward to your 30th Birthday Party so start this decade off with a bang.
Decorations
No matter which way you choose to interpret this whether it be naughty or nice you can get some fantastic decorations. Esty.com is just one online place that has some out there birthday decorations, we also love pinterest to get our imagination going.
Click on image for 30th party decorations
Food
Put a twist into the dirty side of the party and serve "dirty" desserts. For example Chocolate Kahlua Tiramisu Shots.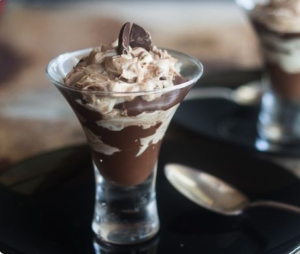 Invitations
Let everyone know exactly how much fun they are going to have at your party from the very start with an awesome invitation.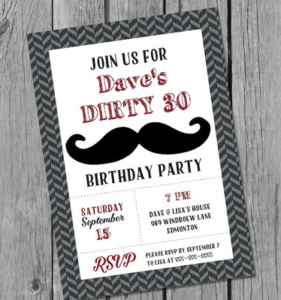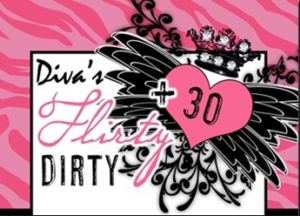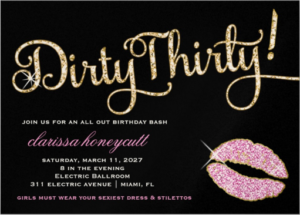 Games
Your never too old for party games, there are some hilarious adult only games guaranteed to have you and your guests in stitches. If you have hired a topless waiter for your 30th birthday party then they will be able to host and get involved in the games!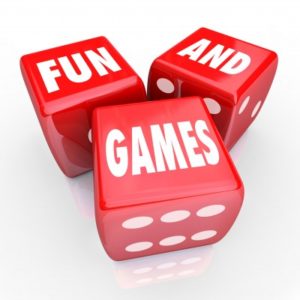 Find free downloadable adults games booklet here
The Cake
Boy are there some people out there with great imaginations!! Check out these hilarious dirty 30th birthday cakes. It is amazing what you can do with cake decorating!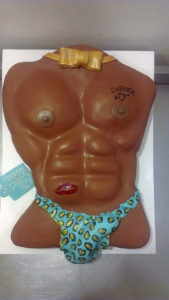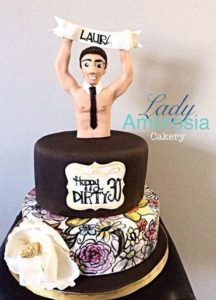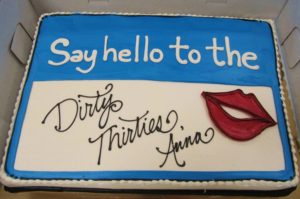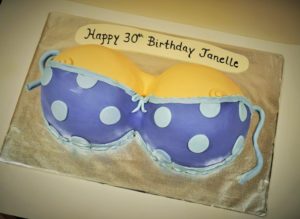 For lots more 30th Birthday party ideas check out our Pinterest page