The Perfect Gift for the Hard-to-Shop-for
Butlers in the Buff are the perfect gift for hard-to-shop-for friends. We all have that person in our life who we dread having to buy a gift for. This friend has everything already or wants nothing. Maybe they are a minimalist or a shopaholic or are just plain picky. Whatever the reason is that makes it hard to shop for them, it sounds to us like they need to relax a bit. Help them let loose and allow someone to do something nice for them for a change! 
Queue Butlers in the Buff. If you can't buy something for that hard-to-buy-for-person, why not treat them to someone (or two) for their next gathering? Experience gifts are hot right now, and you can't go wrong with helping your bestie feel special.
The #1 Gift for a Bachelorette Party
So, your hard-to-shop-for friend is getting married, and the big day is right around the corner. Simultaneously, the plans for Bachelorette weekend you and the other bridesmaids have been working on for weeks are all coming together too.
The date is set, the location has been picked and you've found the cutest Airbnb close to downtown. Good news! You're under budget and you and the girls want to add something extra to make it super special for the bride. You all cringe at the thought of another outdated stripper, but know that some hard-bodied eye candy is exactly what the party needs. 
Butlers in the Buff are dapper, dreamy gentlemen who have been tirelessly hosting bachelorette parties for over two decades. These sexy servers are precisely what you need to keep the party fun and entertaining. There will be no creepy 🍆 in your face at this event! They know all the best games, can mix delicious cocktails, take insta-worthy photos and make sure the bride and all her guests are enjoying the memorable occasion.
Gifting The Boss Babe Experience
We all want to be a Kardashian for a day with our own glam squad and someone always at our beck and call to wait on us. For the perfect gift for the hard-to-shop-for friend, how about an unexpected knock on the door at your next girl's night? Or hire some butlers to help out at the gran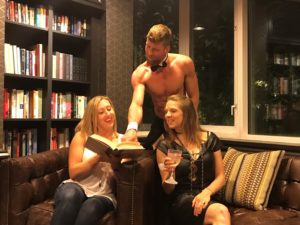 d opening of her new lingerie store. Straightaway her eyes will light up when she sees him and the rest of the event is guaranteed to be a blast. 
You can instruct the Butler to only wait on your guest of honour. Or ask him to ensure everyone in the group is taken care of. Your Butler in the Buff is at your service to give you that ultimate boss babe experience! He will fetch you snacks and drinks, feed you chocolate-covered strawberries, read you sonnets – whatever your little heart desires.
Butlers in the Buff also make great additions to office parties and product launches! 
A Birthday Gift to Remember 
Your hard-to-shop-for friend has a birthday approaching and it's a big one! 21, 30, 50, …29(again). No better way to help your friend let loose and enjoy her big day than with a Butler in the Buff. Without a doubt, they make an excellent surprise addition to your celebrations! 
Whether it's a dinner party, backyard BBQ, or lounging by the pool, your Butler will make sure the birthday girl (or guy) feels as special as can be, while keeping all the guests entertained with glasses full. 
Gone are the days of a lingerie-clad lady jumping out of a cake. But, fret not! These doting gentlemen will serve your cake, pour the champagne and help host all the games, leaving everyone with a smile on their face and a celebration to remember. 
A perfect gift, post-divorce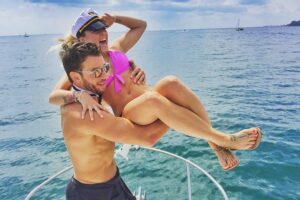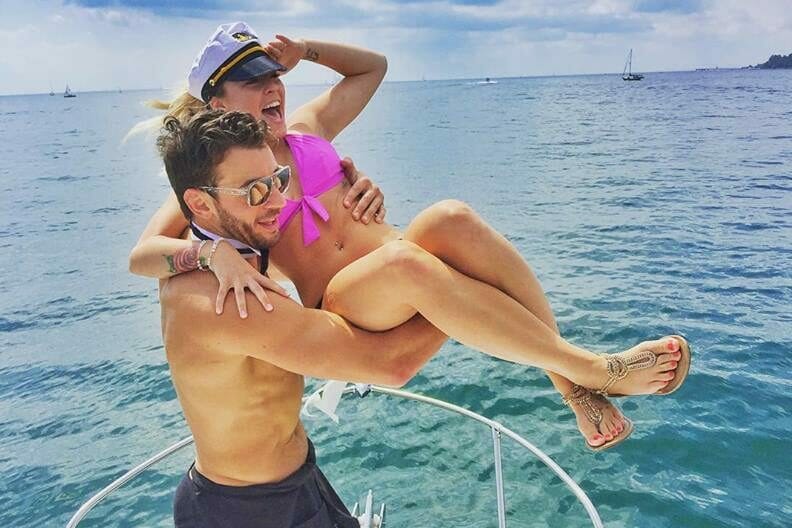 Just like weddings, divorce is also here to stay, and divorce parties are trending. Help her feel special. Plan a party with her closest friends and gift her a buff butler to treat her like a queen. 
Even if she isn't hard to buy for, a pint of ice cream and romcoms just won't cut it. Divorce sucks and your girl needs an ego boost. We've got this covered! 
Whatever the occasion, giving the gift of Butlers in the Buff can make it extra special.