When it comes to baby showers, the last thing you want is for them to be boring. To ensure that your baby shower is an event to remember, why not consider hiring Butlers in the Buff? Yes, you read that right! Butlers in the buff at baby showers are becoming increasingly popular and are a great way to pamper the mom-to-be. Not only do they add a unique touch to the baby shower, but they also provide the perfect opportunity for guests to mingle and enjoy a good time.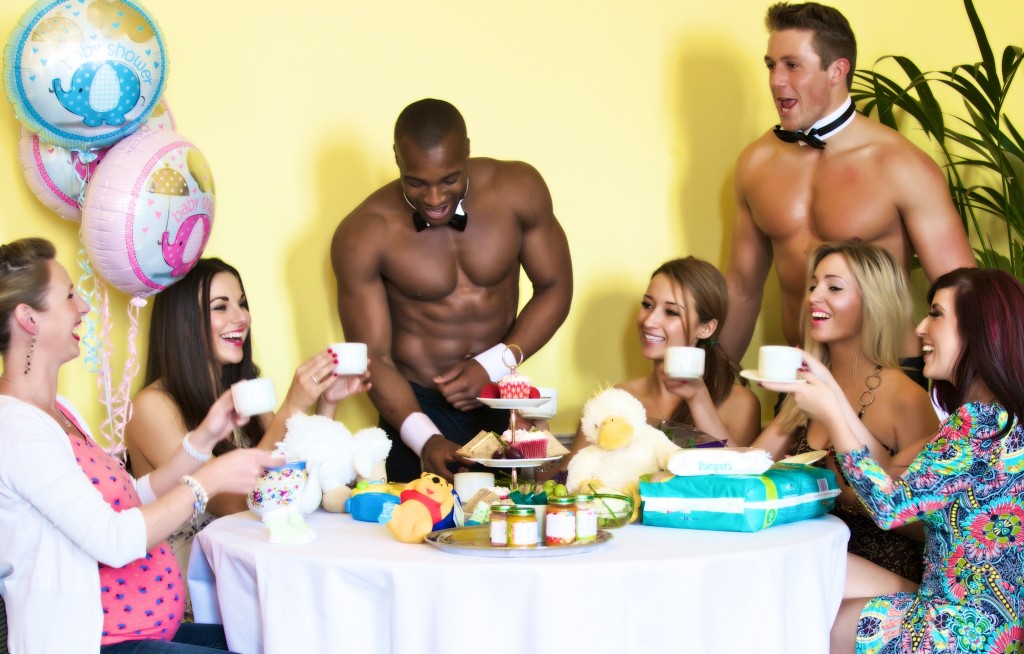 Baby Shower Traditions
Baby showers have been a part of celebrating the birth of a child since the early 1900s and are thought to have originated in the Victorian era.
When attending a baby shower, guests are typically expected to bring gifts for the mom-to-be and her bundle of joy. This can range from practical items like diapers and baby clothes to sentimental gifts that will hold special memories for the family in years to come.
Close friends and family members of the mom-to-be typically attend baby showers. The baby shower host will usually create a list of invitees which should include anyone close to the mother who would like to attend and share in her joy. 
Today, there are plenty of ways to make a baby shower fun, unique and memorable. Many mothers-to-be opt for fun activities such as making baby shower wishes, a trivia game about the new parents, or even hiring a Butler in the Buff! Your baby shower will no doubt be filled with lots of love and laughter!
First comes love…
Bachelorettes, birthday parties, weddings – there is always a reason to celebrate important milestones in our lives. The one thing that all of these events have in common is that they all begin with love!
Baby showers have become a time-honoured tradition in celebrating the arrival of a new baby, and they're usually a special day for the mom-to-be (Don't worry dads, we still love you too!). It's a time for close friends and family to gather and shower her with gifts and well-wishes for her and the new bundle of joy. 
Traditionally a women's event, baby showers have come a long way from past days of boring tea parties. Nowadays there are many creative ways to ensure that mom-to-be has an unforgettable experience. 
Pamper the Mom-to-Be with a Butler in the Buff
Giving birth is a major milestone in a woman's life and what better way to honour her than with a baby shower full of cheeky surprises? Buff Butlers will bring a new level of fun and excitement to the party. With their professional demeanour and well-mannered attitude, they will bring a level of class and sophistication that is sure to be the highlight of any baby shower. 
So why not give the mom-to-be the pampering she deserves and surprise her with a Butler in the Buff at her baby shower? Buff Butlers are great icebreakers that can help take the stress out of hosting any event. From helping set up to cleaning up afterwards, our handsome butlers will help the new mom feel like a queen on her special day. With their cheeky surprises and their natural talent for conversation and making people feel comfortable, a Buff Butler will ensure your baby shower is a hit with all the guests.
There is always time for some cheeky fun!
When planning a baby shower, why not add an element of surprise with a professional Buff Butler? Yes, that's right – butlers in the buff! All the guests will be thrilled when they see a buff butler walking into the room with a cheeky surprise! The Dad-to-be will be especially happy to know that his lady is being treated like royalty by the professional gentleman. 
Not only can the butler help with serving drinks and food, but he can also entertain your guests with games. 
Make sure to have plenty of cameras ready to capture all the hilarious moments with your buff butler. It'll be a great way to keep the memories alive after the party. Don't forget to share your photos with us on social media! 
Don't let your baby shower become a dull affair – hire Butlers in the Buff for some truly cheeky fun!
Baby Shower Games:
Check out our Party Games page for some awesome ideas to bring the fun to the shower! Pinterest is also a fantastic resource, and if you have any questions please reach out to us at bookings@butlersinthebuff.com.