Sazerac cocktail recipes
Have you had a long day, or stressing about your party weekend organising? Well, look no further as we have the recipe for one of the strongest cocktails you can make, so sit back, relax and enjoy! Be warned that there may be side effects of feeling a little tipsy and forgetting all of your worries after drinking this delicious cocktail.
Ingredients: 
1/2 tsp of Pernod (or absinthe)
1/2 tsp of simple syrup
1 dash of Peychaud Bitters (or Peychaud's Bitters)
2 oz of rye whiskey
Directions: 
Coat chilled old fashioned glass with Absinthe or its substitute
Pour out most of what remains, perhaps leaving a small puddle in the bottom of the glass
Add bitters and syrup. You can use a single sugar cube instead of simple syrup, in which case you would now muddle this to dissolve
Add Whiskey
Garnish with a twist of lemon peel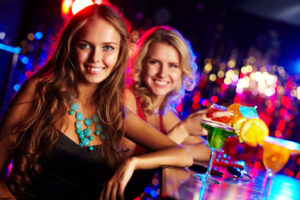 Feeling better already aren't you? If you are panicking about the amount of work that is needed for your bachelorette party, birthday party or special occasion event then we have the perfect solution! Being the original and best naked butler company, Butlers in the Buff are well prepared to help you with your big event from planning party games and mixing cocktails to even cleaning up afterwards – let us do all the hard work!