Christmas Cocktails
Mince pie Martini
100g Golden Caster Sugar
50g Mince Meat
4tbsp Caster Sugar
4tsp Mince Meat
100ml Gin
100ml Sweet Red Vermouth
20ml Dark Rum
Step1.
To make a mince pie syrup, Put 100ml water, The golden caster sugar and mince meat into a pan and bring to the boil. Cool and strain through muslin into a sieve. Separately mix the caster sugar and mixed spices then dampen the rims of 4 Martini glasses and dip your glasses in the sugar and spice mixture.
Step2.
Muddle the mince meat in a cocktail shaker (You may need to make it in 2 batches) then add the gin, sweet red vermouth, dark rum, 80ml mince meat syrup and ice. Shake well and strain into your prepared Martini glass.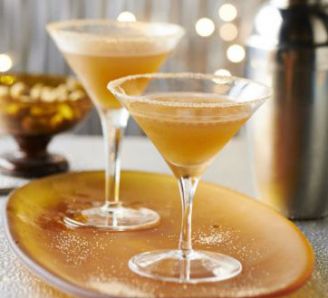 Christmas Snow Ball
100ml Caster Sugar
A Handful Of Sliced Ginger
100ml Advocaat
100ml Ginger Syrup
Baby sham
Step1.
First make a ginger syrup. Combine 100ml of water with the golden caster sugar and a handful of sliced ginger in a pan and bring to the boil. Cool the mixture and strain through a sieve.
Step2.
Fill a high ball glass with ice and pour the advocaat and ginger syrup into a cocktail shaker. Shake well and pour into your glass. Top with baby sham and your ready to serve.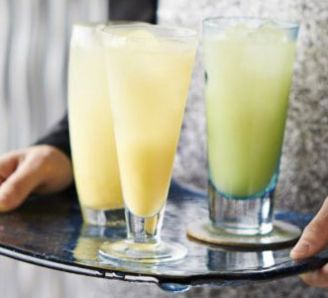 Don't forget to add a Butler in the Buff or two to help mix and serve the cocktails.