Add a sparkle to your event with a variety of cocktail selections from our "party cocktails recipes book" such us: Coconut Rum Punch, The Blueberry Simple Syrup, Vanilla Bourbon Cherry, Watermelon Mimosa, Summer Garden Gin Fizz and many simple but also sophisticated recipes. These prescriptions are designed to get you out of trouble in a creative way! Simple tricks that can leave your beloved with their mouth open.
Choose from our huge collection, purchase the ingredients and leave your butler to do the MAGIC. Yes, you heard it right; our handsome men will SHAKE and POUR and of course will WOW your guests with his presence!

It won't only be the butler making you blush. Sampling this Blush Whiskey Sour cocktail will also get your pulse racing: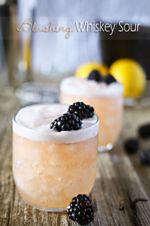 3 blackberries
2 ounces lemon extract
1 ounce whiskey (Bush mill Irish) to taste
Crushed ice
Instructions: Add all ingredients to shaker & shake vigorously until blackberries start to break up to give that gorgeous blush color.
Toasted Coconut S 'mores Cocktail it's an enjoyable and cooling treat from simple ingredients. Trust us, it works perfectly for a summer party especially with the touch of vanilla.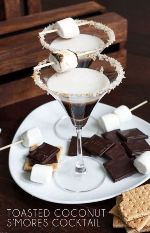 1 oz crème de cocoa
1 oz marshmallow vodka
1/2 oz amaretto 1 oz
Silk Coconut milk
Instructions: Shake crème de cocoa, marshmallow vodka and amaretto in a shaker and float coconut milk on top.
This Beach House Cosmos and our Butler in the Buff will liven up any sophisticated occasion. This fashionable drink is firmly rooted from the most known cocktail that the girls from Sex in the City use to drink at the parties.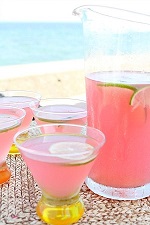 4 cups prepared limeade
2 cups vodka
1 cup cranberry juice
1/2 cup triple sec
 1/2 lime slices
Instructions: Mix all ingredients in a pitcher. Place in the refrigerator and let chill for 2 to 3 hours. Serve in martini glasses and garnish with a lime slice.
Yes, certainly we have more cocktail recipes and will continually add new one on our PinterestBoard called Cocktail Recipres for Great Parties. If you believe that worth try one of these recipes pin it right from there.