Whether that's a ladies lunch for 100 guests or, a benefit gala dinner for 500 women raising awareness for Breast Cancer or raising money for a children's hospital. Having a handful of butlers to assist at the event can not only make a huge impact but seriously increase the funds raised on the day.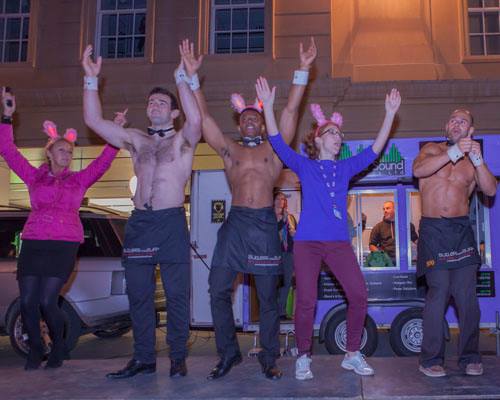 Some popular uses for the butlers are:
Serving drinks on arrival
Meet and greet
Selling raffle tickets
Escorting guests up to the stage
Present awards
Show off auction prizes,
Have photos taken with guest for a donation
Help do the warm up on stage before a 5k fun run.
With a little bit of planning in advance the costs of having our butlers at the event can not only be easily covered but their presence will help raise extra funds on the day.
Guests love to see the butlers at the events and we love being part of the occasion allowing us to do our bit in helping fund raising for really good causes.   The sheer presence of some Butlers in the Buff and their rippling muscles is enough to make guests dig deep and donate much more than they had intended.
Our biggest successes have come through butlers being g offered as prizes in charitable auctions. Its guests fall over themselves to win that particular lot and the guys are often the highlight of the auction.
As a new offering in the USA and Canada we want to spread the word that our butlers are available for charitable events and will really drum up the interest many charities are looking for, especially those aimed at women or organized by women. So if you have an event and would like a butler or five get in touch today.
Here are some testimonials from past charity events we have been involved with: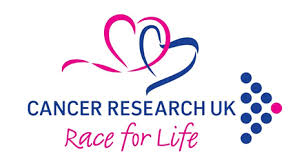 Cancer Research UK –Race for Life 5k run
"For the last 2 years we've worked with Butlers in the Buff as part of Now's charity event Race for Wife; an all-female 5k run with the difference that all the participants taking part wore bridal attire. We choose to work with Butlers in the Buff as we wanted to add a fun and cheeky element to the day, which we knew the ladies joining would enjoy.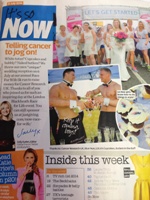 On both years I can honestly say the butlers made the day. Even on a slightly soggy Saturday morning in a London park the butlers brought something extra special to our events and made the 5k run a little more enjoyable. Their charming personalities and professionalism throughout the day was evident while they served the runners drinks, chatted and posed for photos.
They also helped us to sell cupcakes raising further money on the day for Cancer Research UK. 
I would recommend Butlers in the Buff to any company or organisation looking to add a bit of fun to your charity event.In 2013 we raised $2,811 and in 2014 we raised over $2,738 for Cancer Research UK." 
Elizabeth Pether, Marketing Executive, Now & Look Magazine
Royal Manchester Children's Hospital Charity – Ladies Day   

"We have worked with Butlers in the Buff for the last 6 years on our fundraising events.  Having them there really adds to the atmosphere of our ladies lunches and the guests love them.  The guys who come along are always incredibly professional and are great at getting on with selling raffle tickets, assisting in the auction and generally helping the day to run smoothly and ensure we maximise our fundraising opportunities." 
Hannah Thomas, Events & PR Manager, Royal Manchester Children's Hospital Charity   
Dorothy House Hospice Care – Midnight walk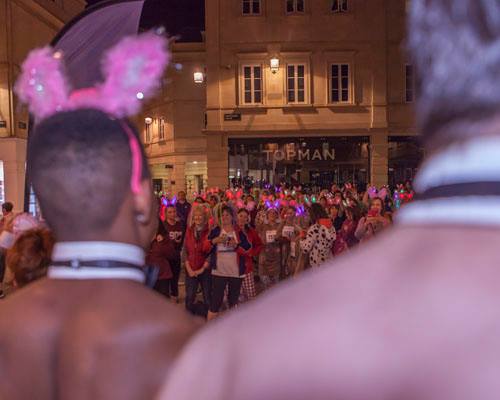 "We have used the butlers for 5 years since we moved the Midnight Walk into Bath from Bradford on Avon.  To date, over 7,500 ladies have entered and over $1,350,000 has been raised in sponsorship for the hospice. We couldn't possibly make the pre-Midnight Walk build-up such fun without our lovely butlers.  They really make the event.  We use them to hand out chocolates and donated doughnuts to our walkers.  They're happy to pose for photos with the ladies and even join in the aerobic warm-up.  Butlers are a must for any female based event!!!" 
Phillippa Watson. Major Gifts Fundraiser. Dorothy House Hospice Care
So whatever your cause or event
Butlers in the Buff can help you raise awareness, money and spirits!
Call us on 1(888) 210 8553 (Toll Free )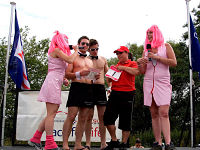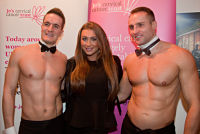 Charities we've helped:
Jeans for Genes, Jo's Cervical Cancer Trust, Cancer Research UK, Children's Adventure Farm, Manchester Royal Children's H ospital, Great Ormond Street, Comic Relief, Children in Need, Breast Cancer Awareness, Everyman Cancer, Penny Brohn, Dorothy Hospice, St Peter's Hospice,Wallace and Grommit's Grand Appeal, Cots for Tots,Pink RibbonFoundation, BRA and many more!