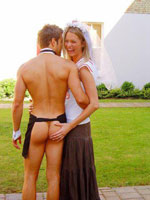 Congratulations! You've been given the ultimate honor of the bride's right hand babe. Be strong and don't cave in to the chanting of 'Vegas!' 'Vegas!' Vegas!' down the phone as you gather the girls for a planning session. So where is the best place to have a bachelorette or stagette party in Vancouver? The answer is not necessarily inside the latest, hottest club (although it doesn't hurt to add as a garnish). This is not just another night out with the addition of little plastic shlongs adorning your neck- it should be quality time with your closest circle of friends before sending your bestie off to married bliss. Always, always start with the bride rather than the trend or even the tradition. Take on board her most treasured activities and splurge on them together as a group. Here are some of the most unique and the best experiences Vancouver has to offer!
For the sporty, can't sit still types….
Top pick has got to be Heli rafting with Canadian Outback Adventures. Enjoy a scenic helicopter ride over the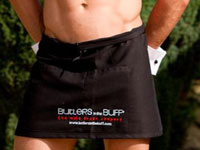 mountains and inlets Vancouver is so famous for to your rafting destination in Squamish. Get some colour back on those white knuckles with drinks on the patio at the WaterShed Grill. Or hook up with Vancouver All Terrain Adventures for a day out on ATV's. Enjoy the best views the summer has to offer paddling the shores around Deep Cove or Stanley Park with Eco-Marine Ocean Kayak tours. They're based on Granville Island which hosts many lovely options for après excursion drinks and nibbles. Our personal favourite for this summer is holding your own back yard Olympic games with a couple Butlers in the Buff to host each event! No harm in sitting back with a Cesar and watching the guys battle it out with a push up competition!
For the Va Va Voom-get-your-Vixen-on types…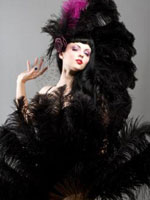 So SO in love with Pin up Perfection Photography! Shimona Henry has saved us all from that nasty negative inner voice that tells you some days that you can't compete. Splurge as a group on vintage (or even horror!)glamour photos and your hair and makeup are ready to take you on into the night, or perhaps a lesson at the Vancouver Burlesque Centre. For the glam kittens who want total pampering in a luxurious setting spend a day at Miraj Hammam a cavernous Turkish spa. It's like a holiday in Turkey without leaving Granville Street!
For the classic Audrey Hepburn types…..
For the true lady-likes it's afternoon tea all the way and most veer towards the Fairmont Vancouver traditional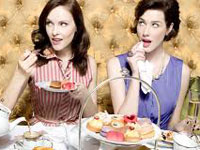 high tea. After living in Britain for six years I can safely say that your tea party will die a death if you try to have it like the queen. The Secret Garden in Kerrisdale is more intimate than a hotel and they cater should you choose to have your tea in a lovely back garden or park. Try a naughty French boudoir tea party with fabulous French pastries from La Baguette et l'Echalote on Granville Island, champagne served by a Butler in the Buff (it is naughty) and have your girlfriends send the bride to be off with enough lingerie for her entire honeymoon!
For the Foodie types….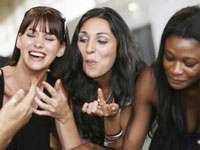 What could be more fun than a cooking class with a glass of wine at The Dirty Apron? Don button down white shirts with brightly coloured monogram initials for a chef in training look-they'll look great under the black aprons! Or go for the more casual taster toursto sample the best of the city!
For the oh so Casual types….
It's summertime so get your picnic on! Great picnic caterers are The Dirty Apron andPicnic in the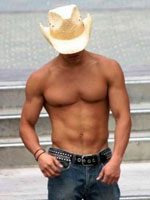 Park. The metro-Van area has so many gorgeous regional and city parks to enjoy. Avoid the tourists and crowds at Lighthouse park in West Vancouver. Queens Park in New Westminster is both historical and boasts secluded areas full of secret garden ambiance. For country-autumnal fun in late August why not start with a couple Butlers in the Buff in western attire (they look just as fab in cowboy hats and jeans) serving up your bbq then let loose in Meadows Maze in Pitt Meadows? Bring smokies and s'mores to enjoy with a bonfire afterwards. If you do work up a beer thirst (and want to make the most of some cowgirl themed outfits) hit the mechanical bull at Roosters Country Caberet!