Book Your Party Butler in Atlanta, Georgia!
Discover Our Top Party Recommendations For Your Bachelorette Party in Atlanta: The Sexiest Bachelorette Location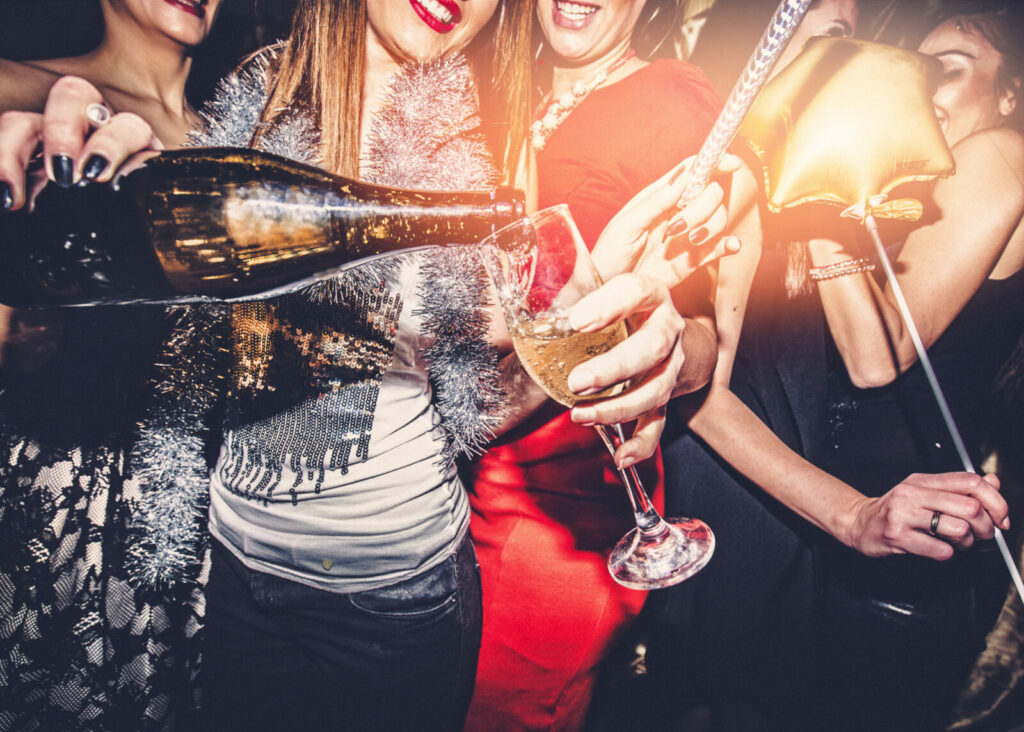 With its vibrant nightlife, world-class shopping, dining, and attractions, "Hotlanta" has everything you need to plan an unforgettable Atlanta bachelorette party.
Atlanta is a city that knows how to party, and a few neighbourhoods stand out for their vibrant nightlife scene. One of the most popular neighbourhoods for partying in Atlanta is Buckhead, which is known for its upscale vibe and trendy bars and clubs. If you're looking for a place to party all day and night, Buckhead is the place to be. 
Another great neighbourhood for your Atlanta Bach is Midtown, filled with high-rises and plenty of opportunities for drinking and socializing. 
No matter what your vibe is,  Atlanta is the place to be.
Let's look at everything you need to plan a successful trip to this exciting city – including why no bach is complete without a hunky Butler In The Buff from our amazing Atlanta Bach Butler crew.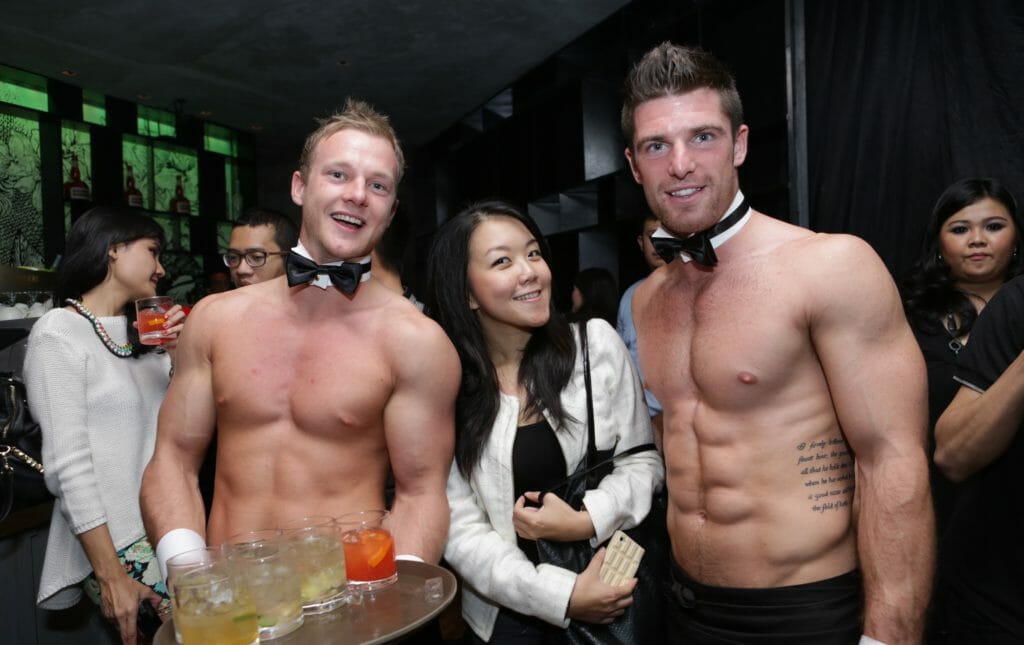 Bachelorette Accommodation in Atlanta 
Choosing the right accommodation is key to a successful bachelorette party in Atlanta. From luxury 4-star eco-hotels in 1896 mansions to historic bed and breakfasts, or private rentals, there are options to suit every preference.
Our Top Pick
Hotel Clermont is a stylishly vibrant boutique hotel on Ponce De Leon Ave. This hotel trendsetter offers the perfect setting for a bachelorette party. 
Known for its retro-chic aesthetic, Hotel Clermont boasts stunning views and a lively atmosphere that exudes a relaxed Southern vibe. Best of all? Hotel Clermont has a sexy rooftop bar and lounge where you and your girls can enjoy delicious drinks while taking in the panoramic views of the city skyline.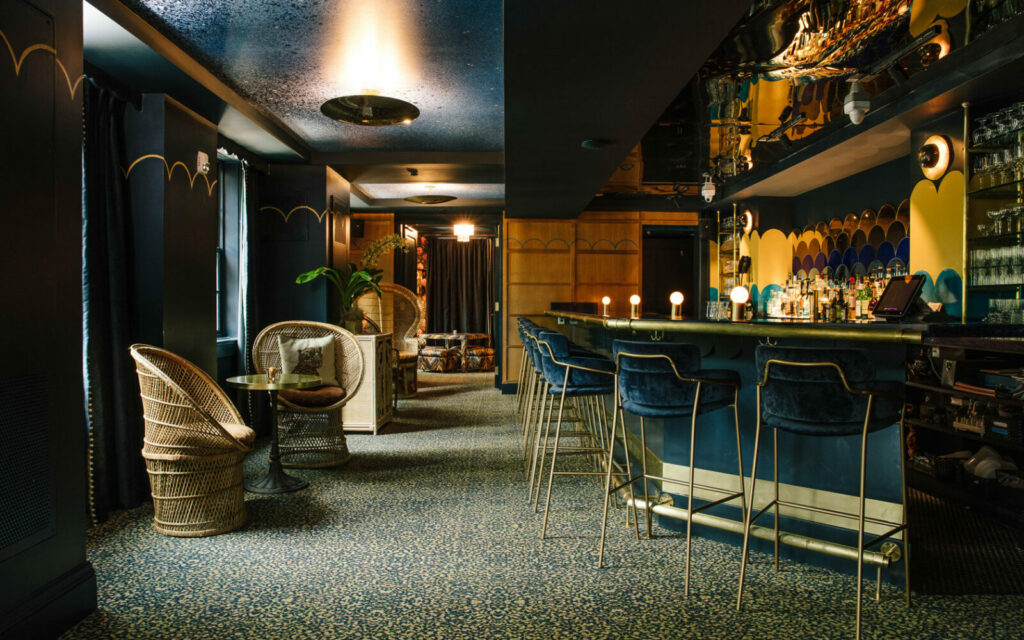 The hotel's prime location also offers easy access to some of Atlanta's best nightlife, including bars, clubs, and restaurants. So, whether you're looking to unwind in style or have an unforgettable night out, or stay in with your Buff Butler, Hotel Clermont is the ideal destination and our top pick.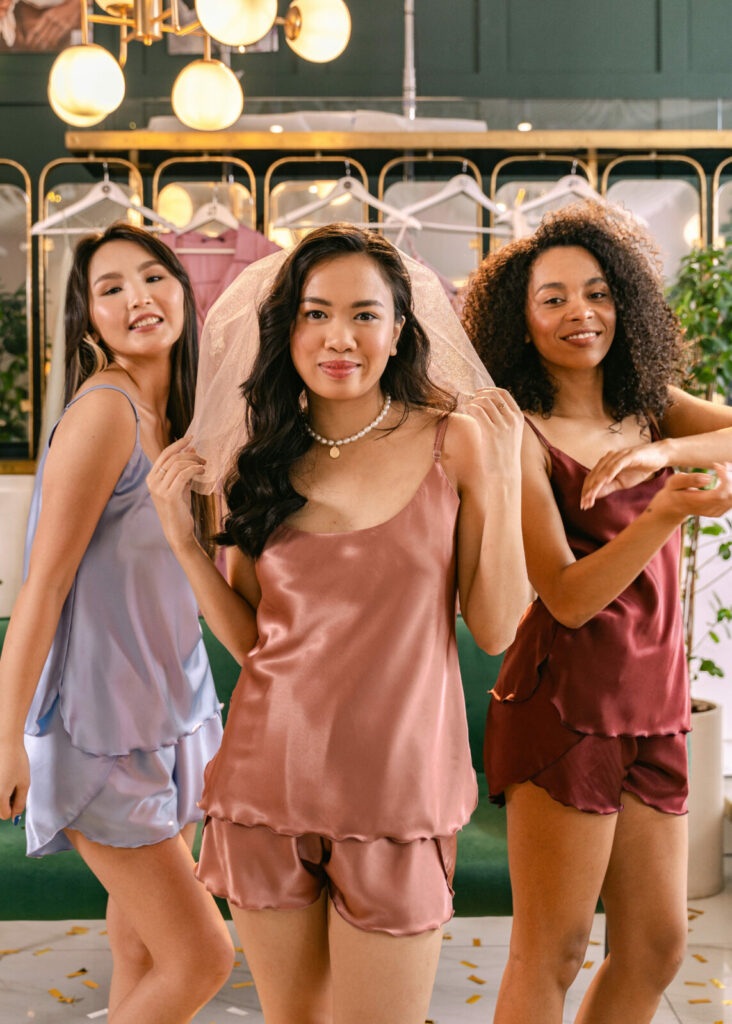 No matter where you choose to stay in Atlanta, you are sure to find something to suit your group. But renting a private apartment or home does come with the advantage of plenty of privacy for you and your guests to enjoy a sexy Butler In The Buff.
Bachelorette Atlanta Ideas: What To Do?
Atlanta offers many options for bachelorette party daytime activities, from cultural experiences to fun and adventurous activities. Here are some of the best options to consider. 
Our Top Picks:
It's time to get your sexy on, ladies. Our Buff Butlers aren't the only ones who know how to move.
Pole Dancing Class – PoleLaTeaz is the ultimate destination for anyone looking to unleash their sexy side and have fun. This unique studio offers pole dance classes, aerial hoop and silks classes, and bachelorette parties in Atlanta.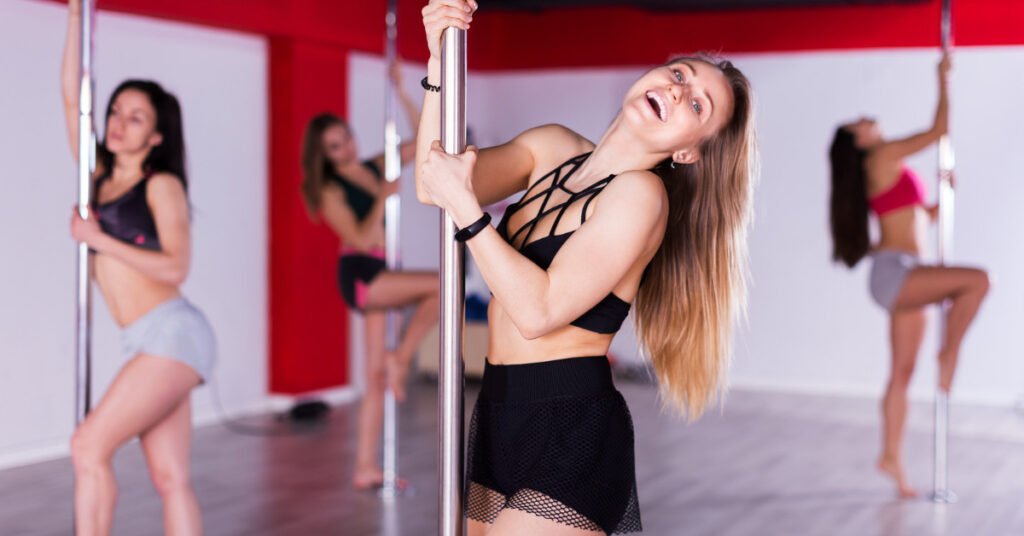 Whether you're a beginner or an experienced dancer, PoleLaTeaz provides a supportive and empowering environment to explore your sensual side. The instructors are skilled and knowledgeable, and the classes are designed to help you build strength, flexibility, and confidence.
Rooftop Pool Party – Rooftop LOA

offers stunning views of the Atlanta skyline, a full-service bar and restaurant, so you can enjoy delicious cocktails and tasty bites while soaking up the sun – but their pool boys aren't a patch on ours.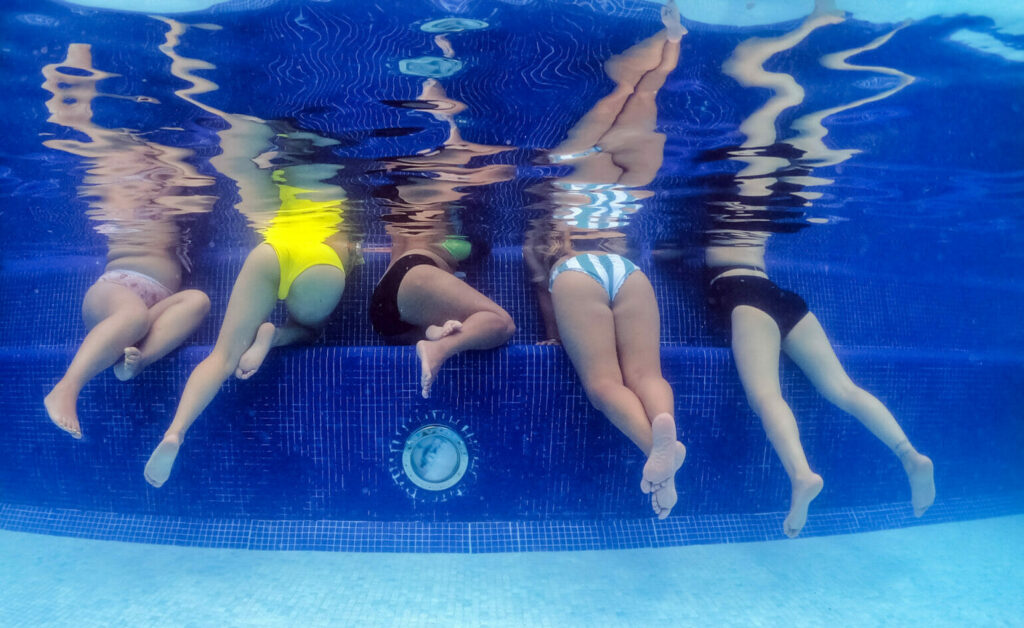 Bike Trails – AllTrails

offer a list of the most popular road biking trails near Atlanta with hand-curated trail maps.

Shopping – Shopping

is always on the list of things to do in Atlanta. Treat yourself!

 

Wine Tours – Pop The Cork Wine Tours

are a great way to taste some amazing wines and see the sights.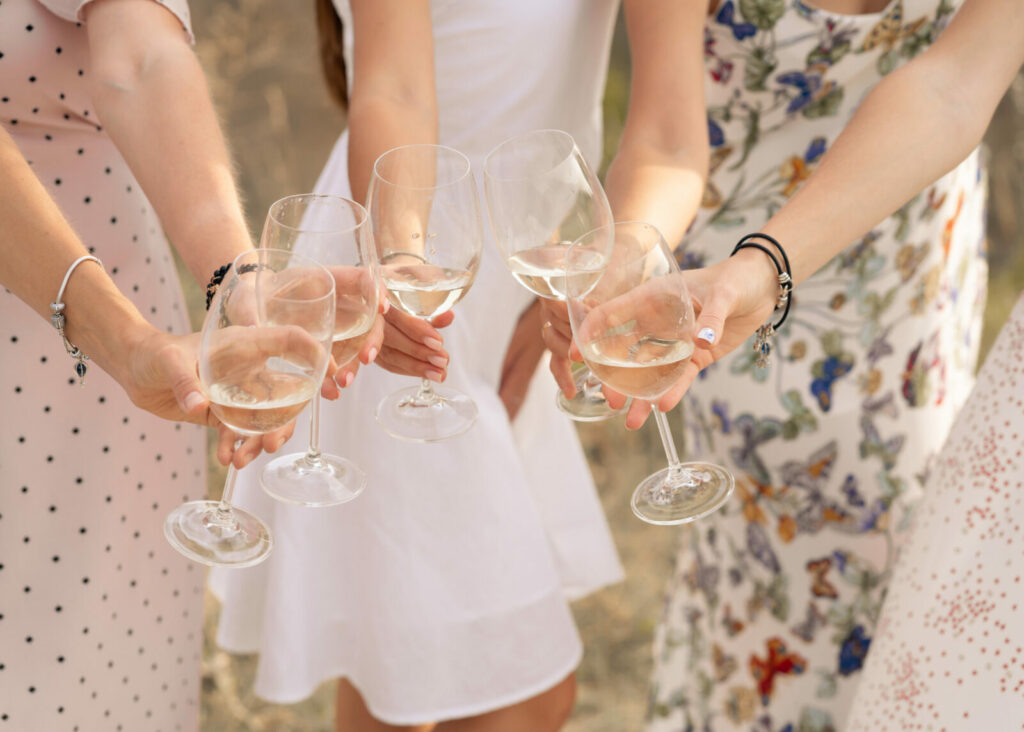 Daytime Artsy
Do you and your bach crew feel like exploring the more artsy, cultural side of Atlanta? Here are some great choices for more cultural experiences to enjoy 
Our Top Picks
Exploring the Parks – 

Piedmont Park

is the perfect activity for a bachelorette party in Atlanta. Piedmont Park is a beautiful, expansive green space in the city's heart.

Its winding paths, lush trees, and stunning skyline views make it the perfect place for a leisurely stroll or a game of frisbee.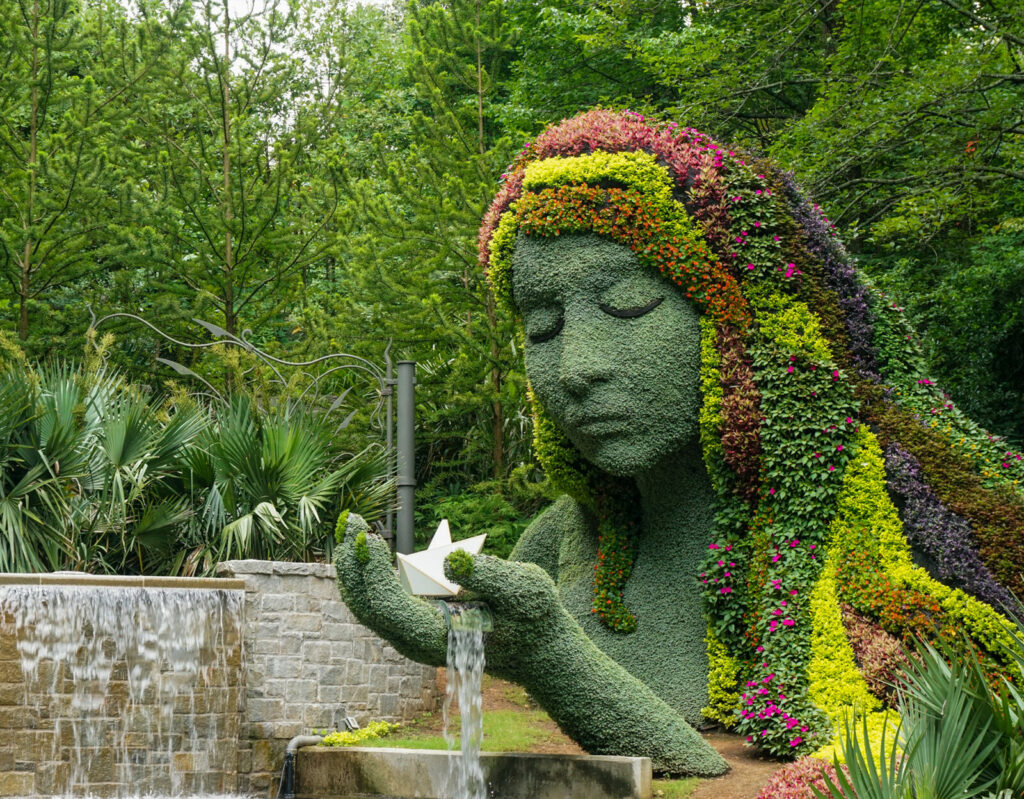 Botanical Gardens – 

Atlanta Botanical Gardens

offer a serene and colourful escape from the hustle and bustle of the city with stunning plant displays and tranquil pathways. 

Art Museums –

Atlanta is a hub for art. The

High Museum of Art

is the largest museum for visual art in the Southeastern United States. 

Atlanta History Center – 

Atlanta History Center

spans 33 acres of historical houses, gardens, and award-winning exhibitions. 
Bach Atlanta: Iconic Eating 
Atlanta is known for its iconic and diverse food scene. The city offers something from classic Southern cuisine to international flavours for every taste and craving. 
Undeniably, Atlanta will satisfy your appetite with its iconic and flavorful cuisine, whether you're a foodie or just looking for a delicious meal.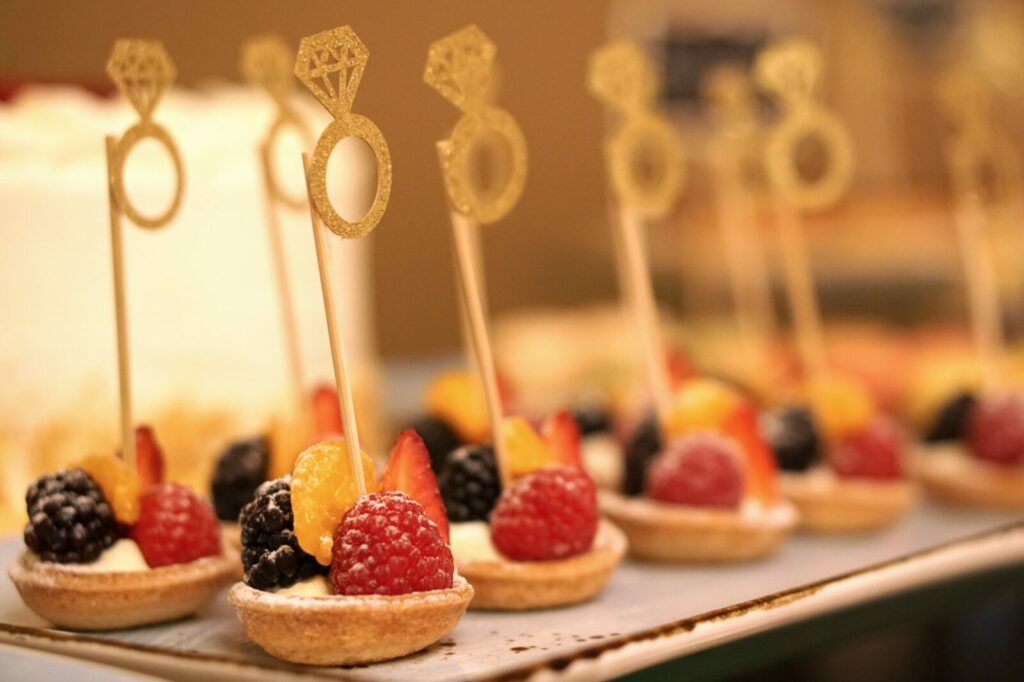 Our Top Pick
Eating at Gunshow is a unique and exciting dining experience for a bachelorette party. The menu features a wide range of flavours and ingredients, including Southern classics nd international cuisine prepared with expert skill and attention to detail. 
The restaurant features a rotating menu of globally-inspired small plates, all presented on carts and trays brought directly to your table by the chefs – our cheeky butlers are better at serving though.
Dine On The Water – Canoe

situated on the banks of the Chattahoochee River, provides a stunning backdrop for your seasonally inspired meal. 

Food With Soul – K&K Soul Food

is some of the best soul food you will find in Atlanta.

Hangover Breakfast –

Fighting a hangover, babes? Head over to

Sun In My Belly

for the ultimate hangover breakfast.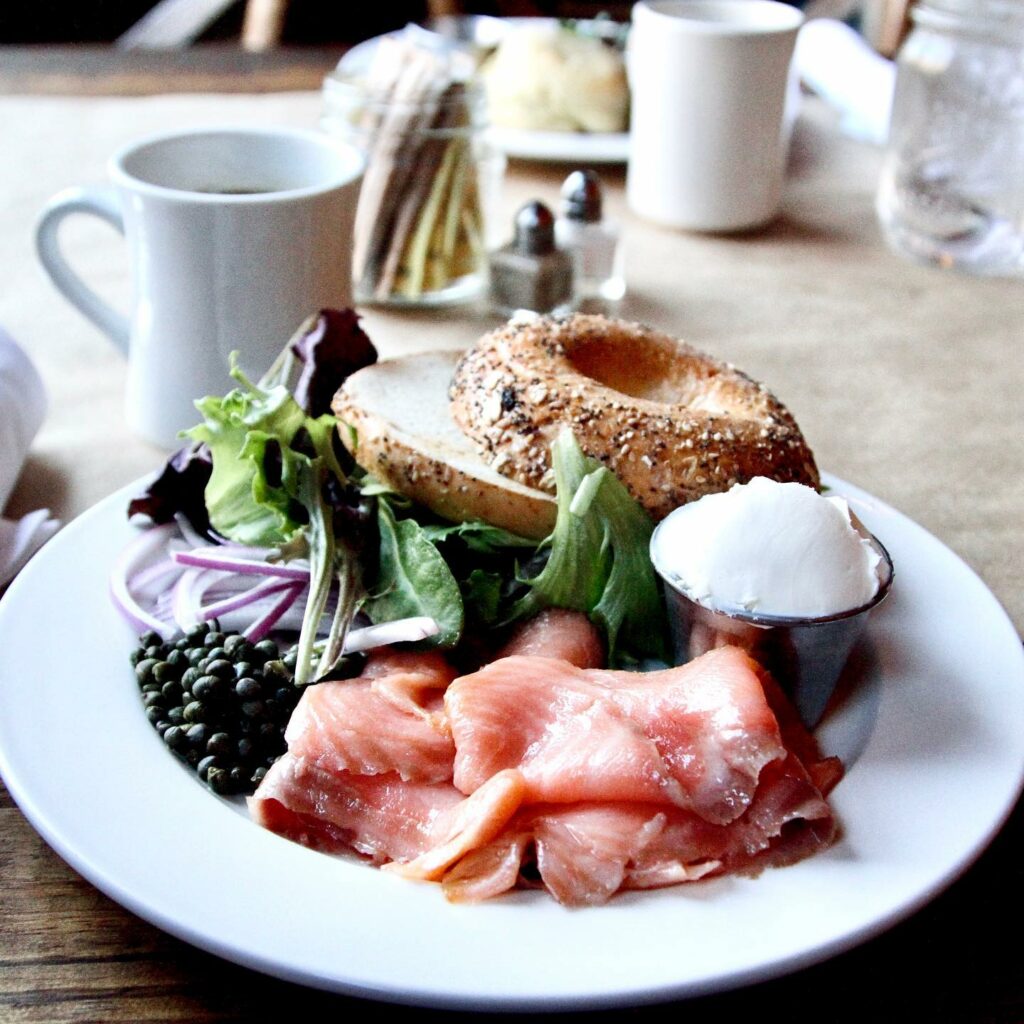 Atlanta Bach Spa Treatments
Getting spa treatments is a perfect addition to a bachelorette party, providing a much-needed opportunity for relaxation and rejuvenation.
Our Top Pick
One of the best places for spa treatments in Atlanta is Buckhead Grand Spa, where you can indulge in the ultimate experience of luxury and relaxation. The spa offers many treatments, including massages, facials, body treatments, and nail services, all designed to pamper and rejuvenate you.
The facility features a tranquil atmosphere, luxurious decor, and various amenities, including a steam room and sauna.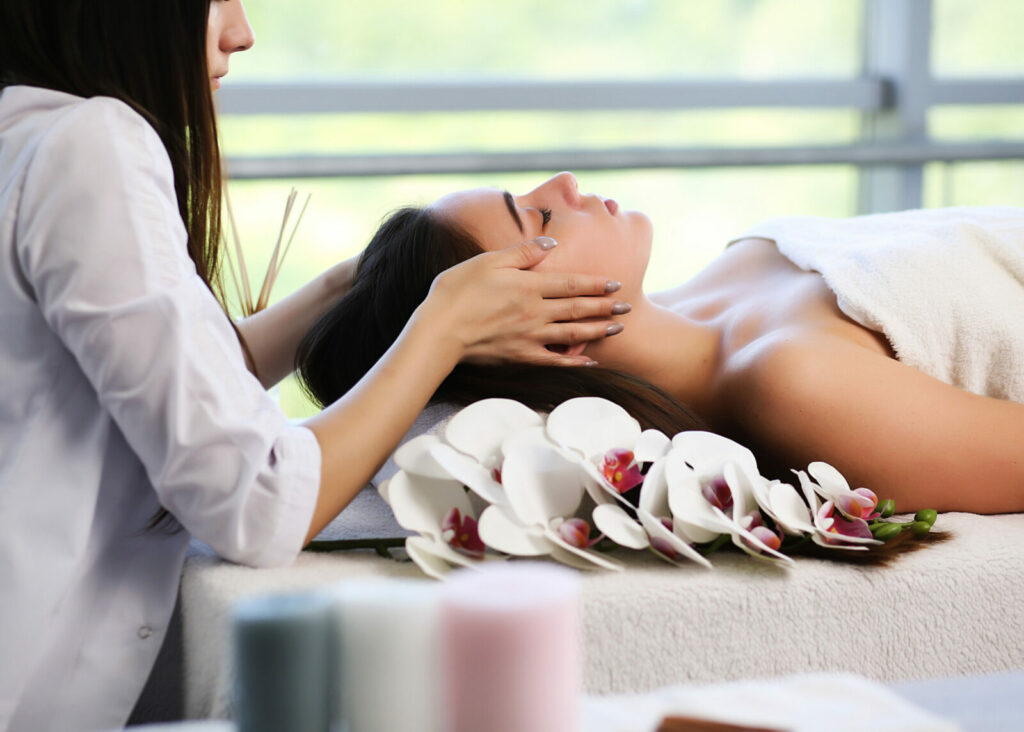 Best Hotel Spa –

The best hotel spa in Atlanta has to be the

Spa At The Four Seasons

for a spa day with a touch of luxury. 

Day Spa – The Boutique Day Spa is a great place to unwind from massages to body scrubs

.

Massage At Home –

Looking for a massage? The ideal way to get rid of that hangover is a massage at your accommodation from

Spa Theory.  

Then add more steam, and a touch of party vibe with a hot bachelorette butler

back at your hotel or apartment to set the tone before the big night out to bring up the party vibe back at your hotel or apartment after the spa relaxation.
Atlanta Bachelorette Ideas: Nightlife
Atlanta offers an exciting, vibrant nightlife scene perfect for anyone looking to dance the night away or enjoy a cocktail. With so many options for nightlife in Atlanta, bachelorette parties are sure to find something to suit their taste and style.
Whatever you do in Atlanta at night, there is no better way to kick off your party than with a Butler In The Buff. Our handsome, sexy buff butlers will bring your bachelorette party games to life to kick-start your celebrations.
Bars
Our Top Pick
The Painted Pin is a unique and trendy entertainment venue in Atlanta, making it the perfect destination for a bachelorette party looking for something different.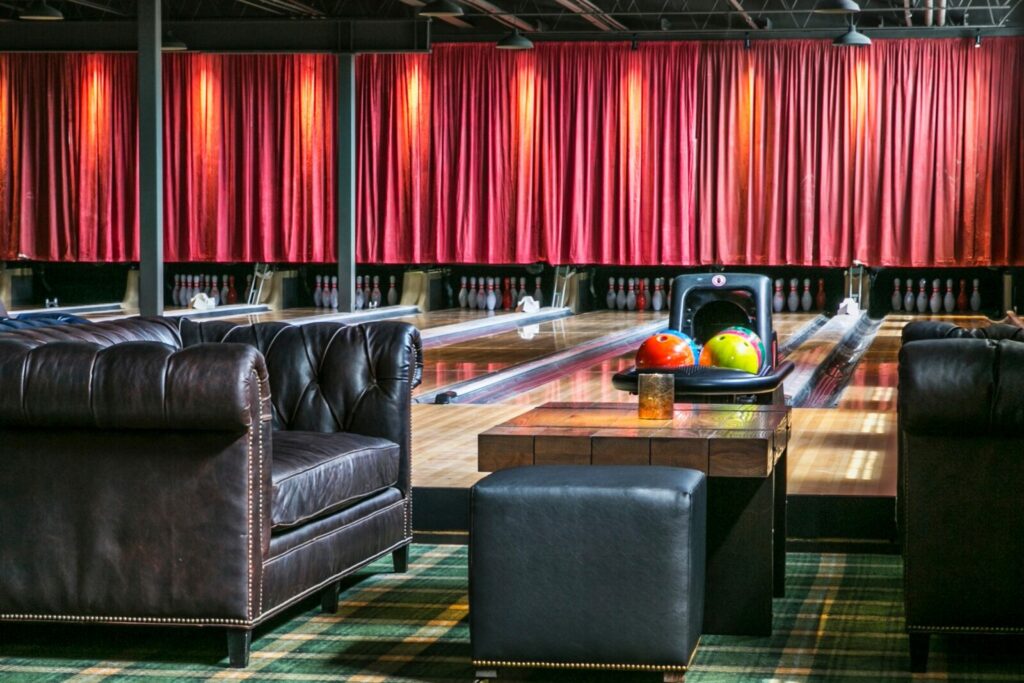 The venue offers a variety of activities, including bowling, bocce ball, and classic arcade games. With a modern and stylish interior design, The Painted Pin provides a fun and vibrant atmosphere perfect for groups. 
Additionally, the venue offers an extensive selection of craft cocktails, beer, and wine and a menu of gourmet bites and shareable plates. The Painted Pin also offers private event space, perfect for hosting a bachelorette party or other special occasion. 
Best Clubs for a Bachelorette Party in Atlanta
Our Top Pick
Sanctuary Nightclub is a premier nightlife destination known for its vibrant and energetic atmosphere – the perfect choice for a bachelorette party. It has something for everyone with multiple levels, themed rooms, and a stylish lounge.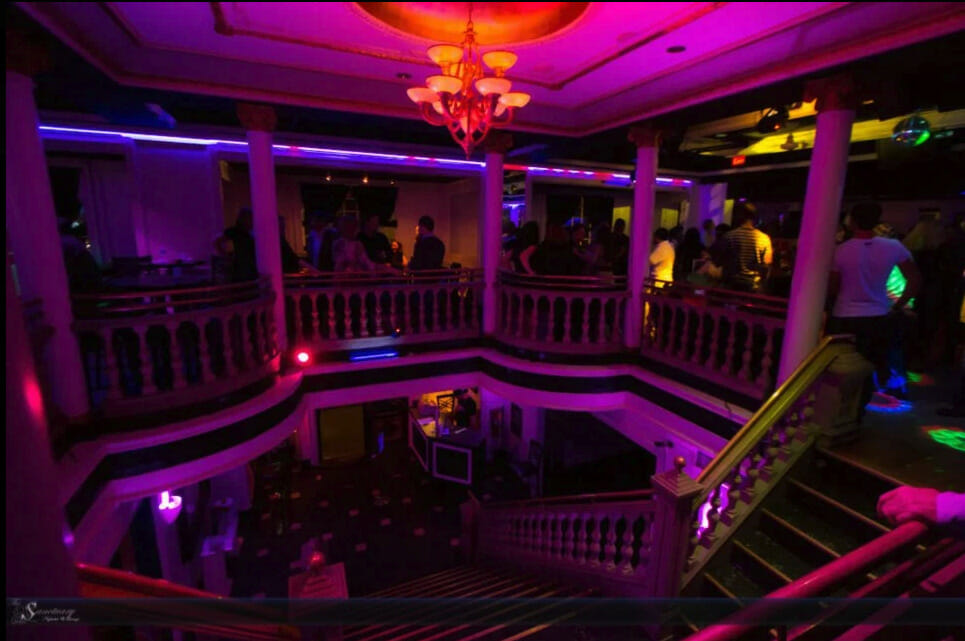 The club features a state-of-the-art sound system and DJ booth, ensuring that the music is always pumping and the dance floor is never empty. In addition, the club offers a variety of VIP packages and bottle service options. This means you and your girls can elevate your experience and enjoy the night in style.
Go Dancing –

One of the most popular clubs in Atlanta is

MJQ Concourse

, a fixture in the city's nightlife scene for over two decades. The club is known for its underground dance music, dimly lit atmosphere, and eclectic crowd. 

Awesome Vibes –

What's the club with the best vibes in Atlanta? Got to be

Tongue and Groove!

What began as a sushi bar and cocktail lounge in 1994, has evolved over the years into a full-scale entertainment venue.
Bag A Butler In The Buff
Hiring a Butler in the Buff is a fun and unique way to add cheeky entertainment to your bachelorette party. You and your girls will love having a charming and handsome butler on hand to attend to your every need.
Butlers in the Buff offers a range of services to suit your bachelorette party needs. Our cabana boys will serve delicious drinks with a flirtatious twist. Maybe you'd rather your cheeky butlers wait on you hand and foot, serving you and your guests some tasty food while providing lively entertainment.
Additionaly, you can hire one of our buff butlers for various activities, such as hosting party games or greeting guests as they arrive. Whatever your bachelorette party plans, a Butler in the Buff will add a touch of ass to the occasion.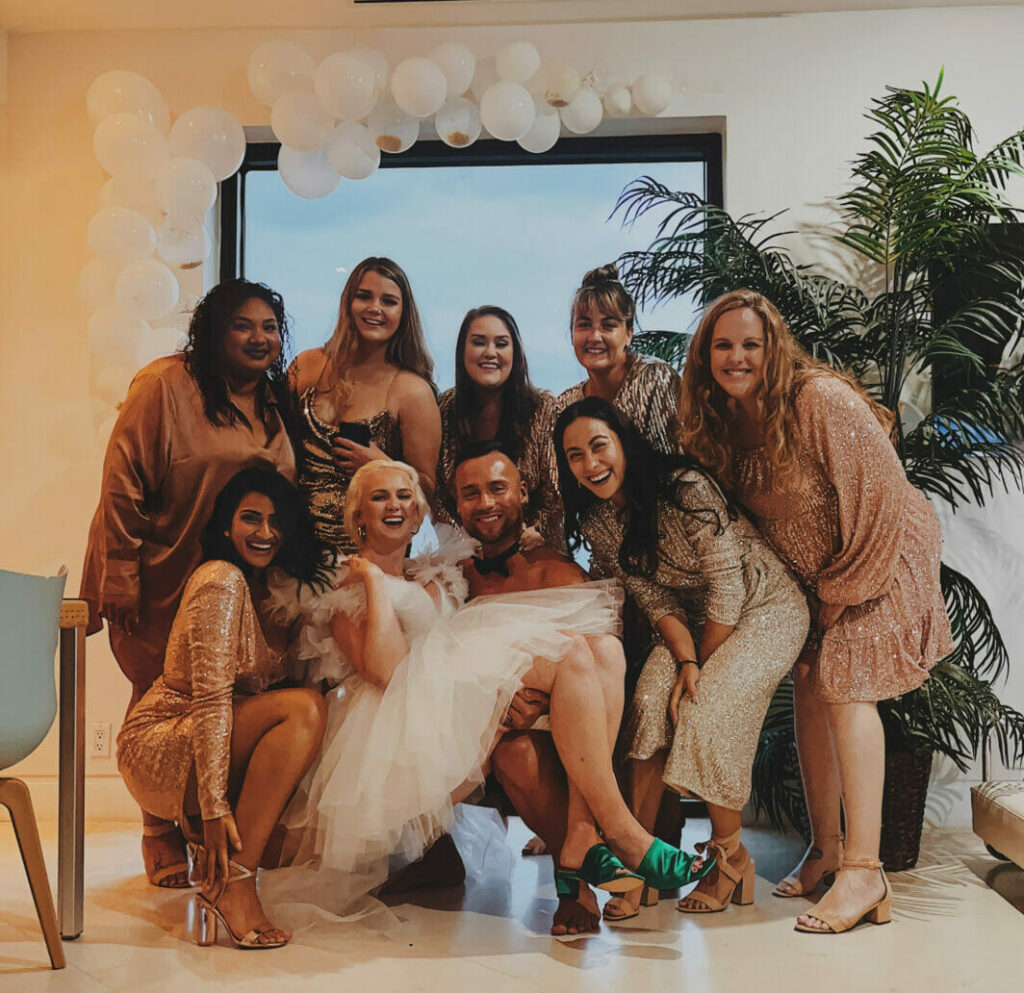 Atlanta is the perfect destination for an unforgettable bachelorette party. From iconic sights to world-class shopping, dining, and attractions, the city offers many exciting experiences for brides-to-be and their friends. 
Hiring one of our sexy bach party butlers is a must for any genuinely successful Atlanta bachelorette. 
Get ready and gather your girls for an unforgettable bachelorette party in Atlanta with your own Butler In The Buff!