Top 5 Personalized Bachelorette party goodies 
We love Bachelorette parties and parties in general as you can imagine we attend quite a few, in the busy months this can be 200 parties ever weekend! So we get to see a lot of great bachelorette and birthday party ideas. Plus we have researched some of the upcoming trends and want to show you some of our favorite bachelorette party ideas, accessories and themes from around the world.
Butlers in the Buff Loves… 
Creative Personalized bachelorette accessories…
Everyone's been to a bachelorette party where the theme involved the standard bachelorette party tutu or pink cowboy hat. But here at Butlers in the Buff we know you want the bachelorette party that you are organizing to be original, fun and classy.  Although, you may still want to let the world know or just your bachelorette gang that you belong to a unique and elite group just for this weekend.  So you may wish to brand your bachelorette party weekend with funky personalized t-shirts, hats, or simply use a classy bachelorette dress code or even more subtle go for non-permanent gold tattoos.
Here are our Top 5 best personalized bachelorette party theme ideas:
# 1 – Everyone dresses in black but the

bride-to-be

who wears a white or a colorful dress. Or everyone wear white and the bachelorette wear something bright!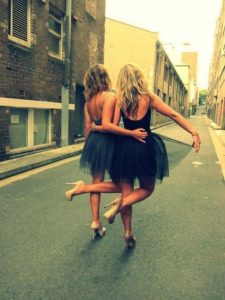 # 2 – We just love these personalized baseball caps – ideal for bachelorette beach parties or if you are going on one of our boat cruises around the harbor.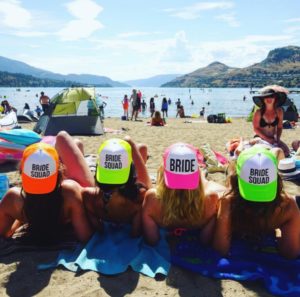 # 3 – Does your bachelorette group want to be subtle, classy, with a hint of sparkle?  These personalized bachelorette party temporary gold tattoos are to die for.  Fun, chic and glittery!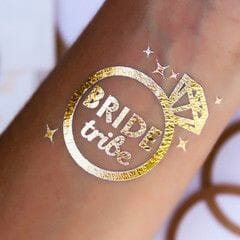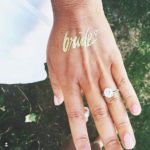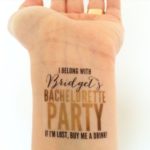 # 4 – Personalized bachelorette party signs. Just in case your bachelorette party or bridal shower needs a little direction these personalized signs are great to have around your venue or even for a photo booth style dress up box.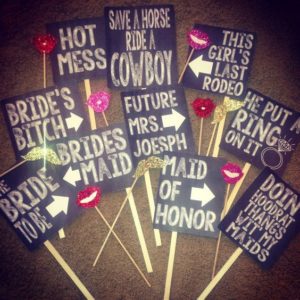 # 5 Fantastically colorful and personalized bachelorette party themed sunglasses.    Ideal for a summer bachelorette weekend or a chic beach party.  Don't forget to checkout our Party butler cruises. Available in Vancouver, Sydney, Bath and New York!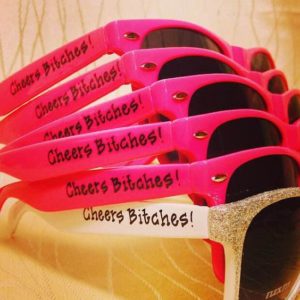 And of course no party is complete without a Butler in the Buff or two… So don't delay and book your naked butler from Butlers in the Buff today!