Of course, you don't have to spend a fortune to get her a gift she will remember – although she won't complain if you do. From the superbly sophisticated to the downright outrageous, there's the perfect gift for every bride-to-be. Here are a few ideas for gifts that your friend might just adore.
Top 5 Bachelorette Party Gift Ideas # 1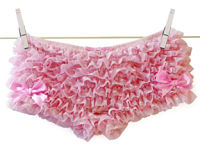 Underwear: A fun way to make gift-giving a game. All the guests buy an item of underwear to give the bachelorette and she has to guess who each one is from. From hot pink panties to sensible Spanx, what would you choose? And would your friend guess correctly?
Top 5 Bachelorette Party Gift Ideas # 2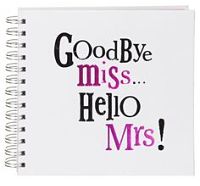 Get personal: To make a gift REALLY memorable it needs to have a personal touch. A plate decorated with messages, drawings and jokes from her pals is a great memento for the bride-to-be to take away. You could also get creative on a poster, on notelets or in a scrapbook.
Top 5 Bachelorette Party Gift Ideas #3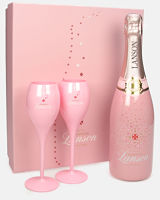 Champagne: What says 'happy bachelorette party' better than a bottle of bubbles? Even more so if it is pink. It is also a great gift if you are unable to attend but still want to get the party started. Pair it with a homemade hangover cure kit and you have a winning combo. An eye mask, band aids, headache pills and candles might be just what the doctor ordered come the morning after.
Top 5 Bachelorette Party Gift Ideas #4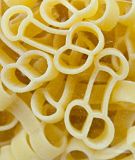 Bachelorette basics: No list of gifts for a bachelorette party would be complete without a penis or two. And as soon as you start searching for willy-shaped items, you'll realize there is a lot of choice out there. Choose from phallic popsicles, pasta, chocolate, ice-cube trays, candles, straws and jewelry – the list goes on…
Top 5 Bachelorette Party Gift Ideas # 5
Save the best till last…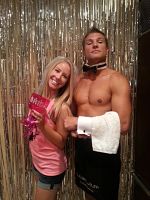 A Butler in the Buff: Why have a clothed butler when you can have a semi-naked one? Spice up the party with a butler wearing collars, cuffs and a skimpy apron to serve drinks and snacks in a rather 'cheeky' way.