Every girl needs a girl's weekend in Las Vegas and a bachelorette party is the perfect excuse to escape to this iconic destination.
We put together our top 10 bachelorette party tips and ideas in Las Vegas to help you plan a weekend in Sin City that you and your girlfriends will talk about for years to come!
Awesome Bachelorette Party Idea #1
Kick off your first evening in Vegas with a fabulously handsome Butler in the Buff to pour champagne on arrival and serve up some snacks in his super cute bottom revealing apron! Tanned and toned, and extremely helpful with a Mr. and Mrs. quiz, he will ensure that your weekend gets off to the right start! Tip: download our party games for easy planning!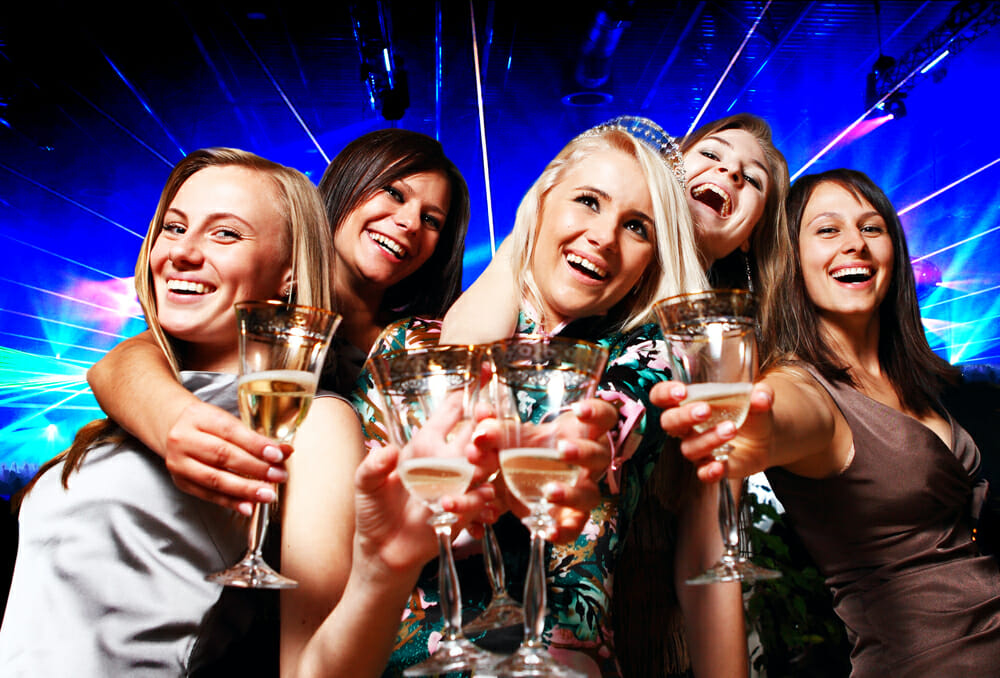 Awesome Bachelorette Party Idea #2
Book in some down time on your weekend! Head to a luxury spa for some pampering and professional detoxing (which may be an order after a couple of club crawl nights!) Schedule group mani/ pedis or a massage to leave your bachelorette weekend in Vegas refreshed. Top Tip: mobile spas are popular in Vegas and work well with a Butler in the Buff in your suite to serve refreshments and entertain while you wait for treatments!
Awesome Bachelorette Party Idea #3
Surprise the bride with a luxurious brunch in your hotel suite served by a gorgeous Butler in the Buff! He'll not only serve up the mimosas and Caesars but will happily host your party games! Find more inspiration on how to use your Butler in the Buff.
Awesome Bachelorette Party Idea #4
The Pre game: an essential activity that smooths the transition between a dinner out and waiting for the nightclubs to heat up! A cocktail happy hour with a Butler in the Buff or two is a great way to get ready for the night ahead. Select a few cocktails for your butler to make for your group. Also don't forget a few party games, we have a great selection of bachelorette party games.
Download our Party Game Pack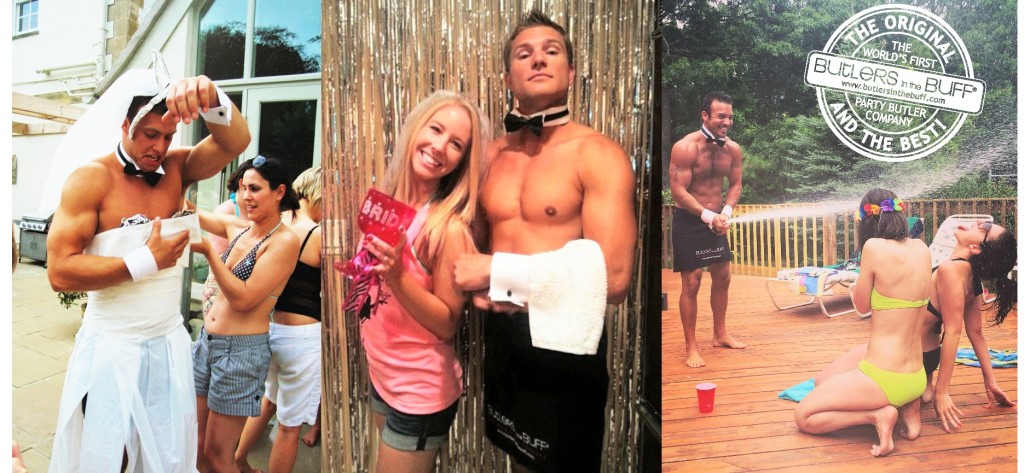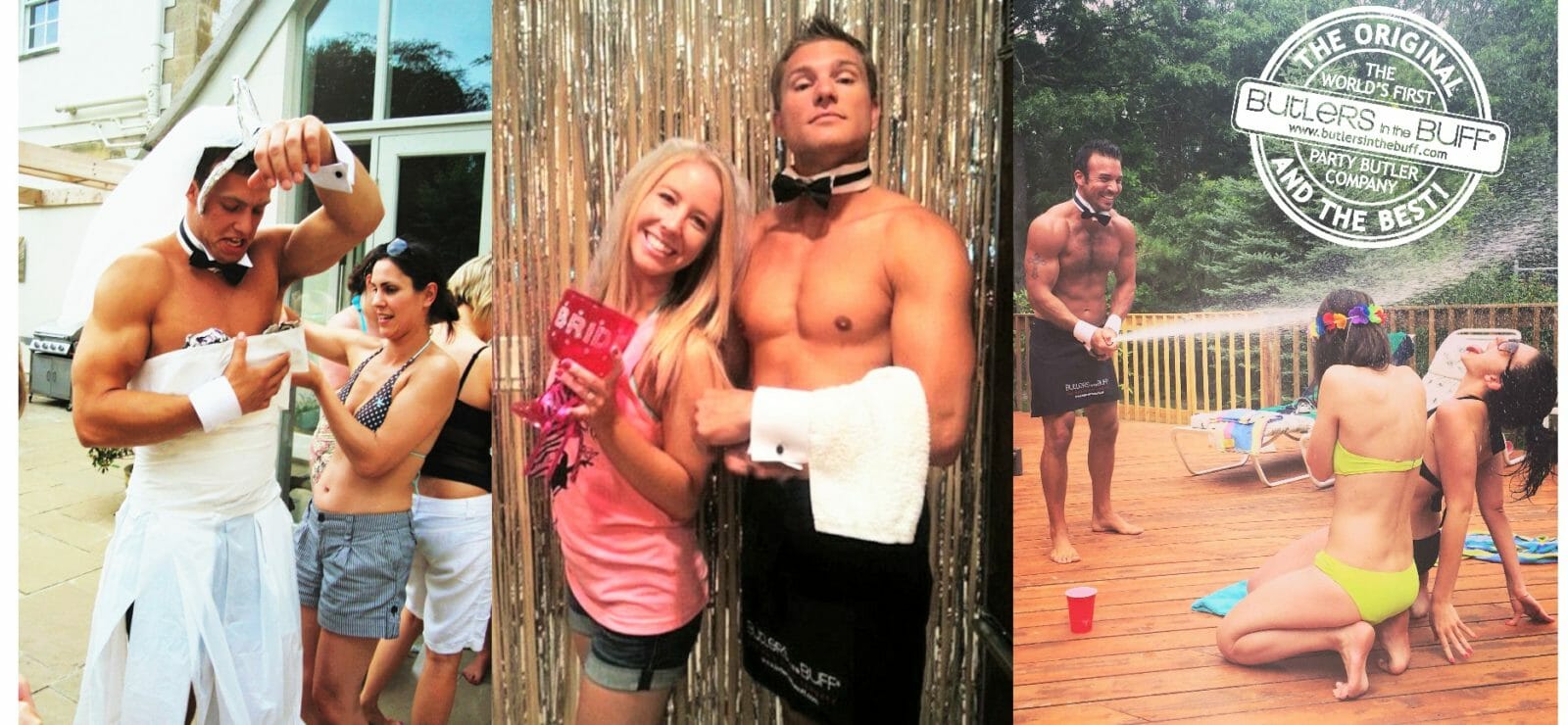 Awesome Bachelorette Party Idea #5
Afternoons can be spent exploring the cooler shopping districts of Las Vegas. LINQ, Freemont St and Container Park offer cute shops, street entertainment and lots of character.
Awesome Bachelorette Party Idea #6
Top Tip: Party limos are a great addition and saves everyone's toes from too much walking (the strip is 4 miles long don't forget!) Contact us for more information on adding a Butler in the Buff to your club crawl experience.
Awesome Bachelorette Party Idea #7
Feeling a bit overwhelmed by the heat? Cool off with a pool crawl. That's right there's a Rockstar Pool Tour that will take you around the very best resort pools in Vegas on a party bus with free Daiquiris!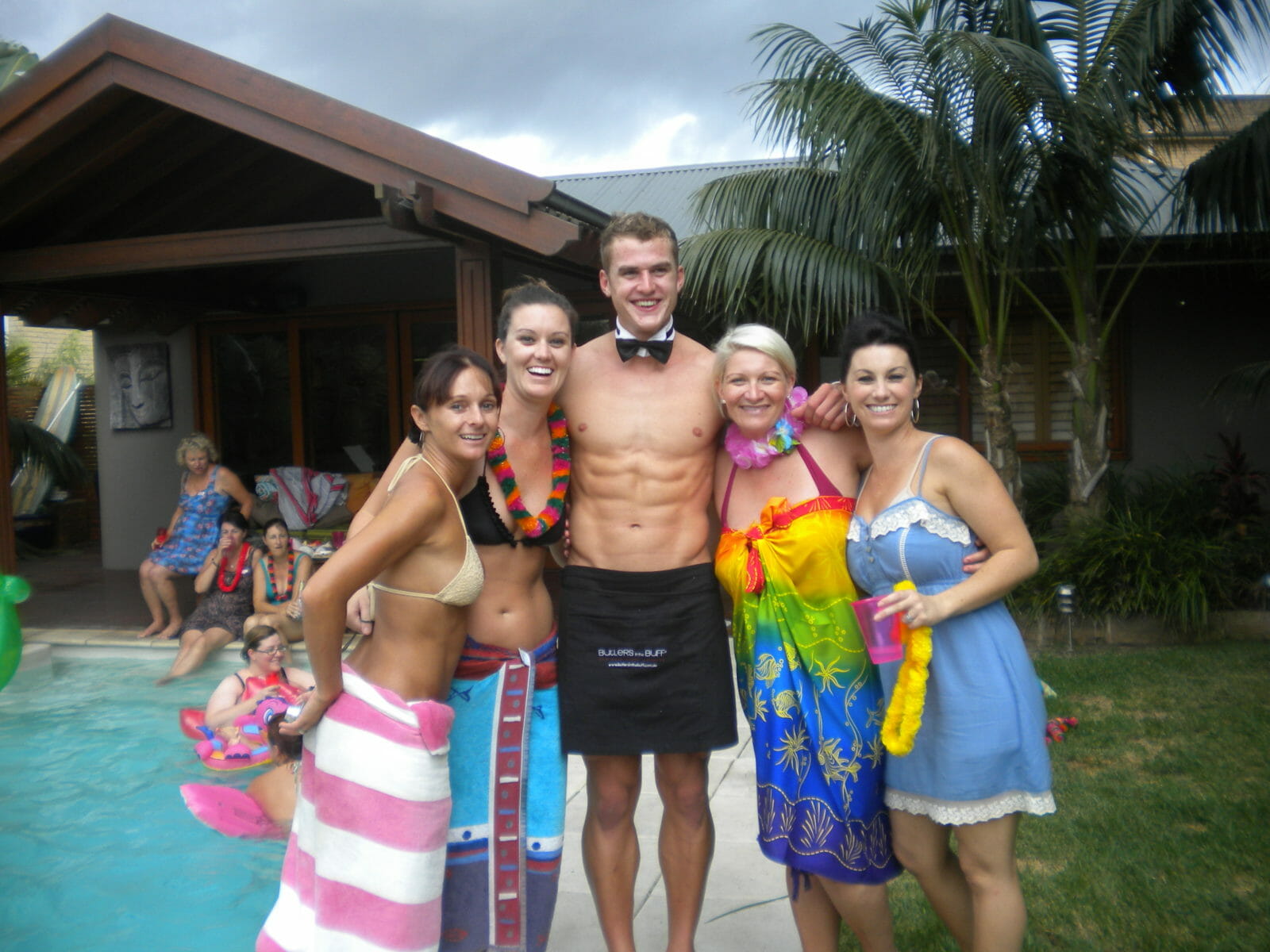 Awesome Bachelorette Party Idea #8
When in Vegas booking a show is a must, but learning a few moves that are showgirl worthy is great fun too! The famous Stripper 101 pole dance course is a main stop for bachelorette parties in Las Vegas. Top tip: book in early to avoid disappointment!
Awesome Bachelorette Party Idea #9
Be sure to spend at least one night out club hopping. This is an essential part of the Vegas bachelorette party experience! Top Tip: do some homework and look in advance for any of the bride's favorite DJ's or artists who may be headlining during your stay.
Awesome Bachelorette Party Idea #10
If you are able to extend your stay, an excursion out to the Grand Canyon is well worth the effort if you have never been. Breathtaking selfies with your best girls and the best natural backdrop in the world!