Discover Our Top Tips In This Savannah Bachelorette Party Guide
The "Hostess City of the South" will welcome you with open arms. Especially with Savannah having everything you need for an epic bachelorette weekend. Why not level up your bach bliss with a Butler in the Buff to serve you and your crew? In addition to providing the hottest pre game experience in town we have been hard at work curating this Savannah bachelorette party guide just for you. We have all the tips and tricks in one place to make your planning a breeze.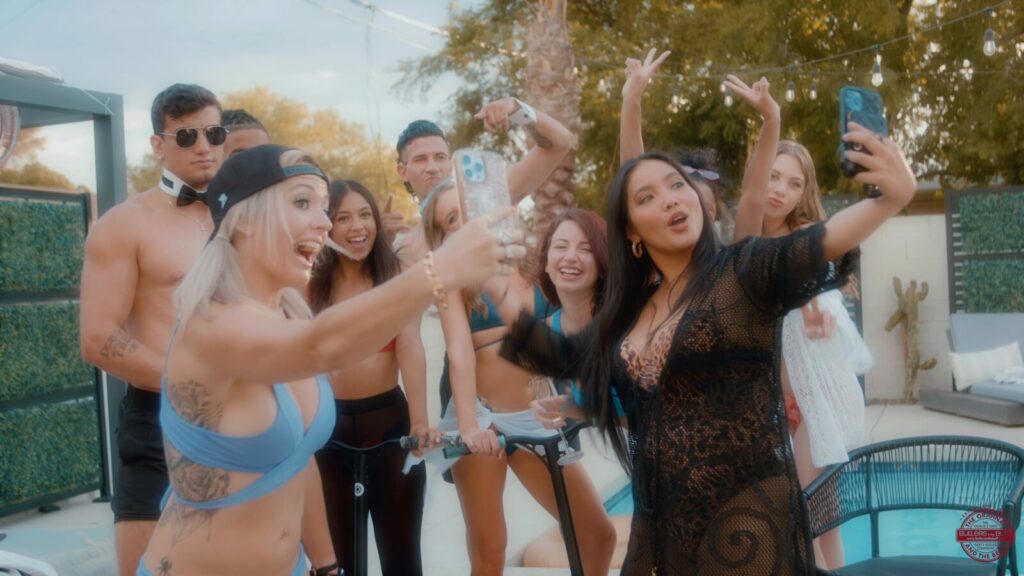 Savannah offers something for everyone. Whether your bride squad wants to explore the sights, eat delicious food, or party the night away. Let's look at everything this city offers, what every Savannah bachelorette weekend needs to succeed. Especially with a hunky Butler In The Buff from our amazing Savannah Bach Butler crew!
Savannah Bachelorette Party Top Tips: Accommodations
When planning the ultimate Savannah bachelorette party, there is no shortage of exceptional places for the bride-to-be and bridal party to call home. With so many areas to choose from, it is easy to feel spoiled for choice. Each of Savannah's districts has a unique vibe that will help to create a memorable bachelorette party.  
From Historic Downtown, where you and the girls will be able to dive in the past while being surrounded by vibrant nightlife, to Tybee Island, a casual beach town just 30 minutes away from the hustle and bustle. Savannah has all the Southern charm and hospitality you and the bridal party could hope for and more.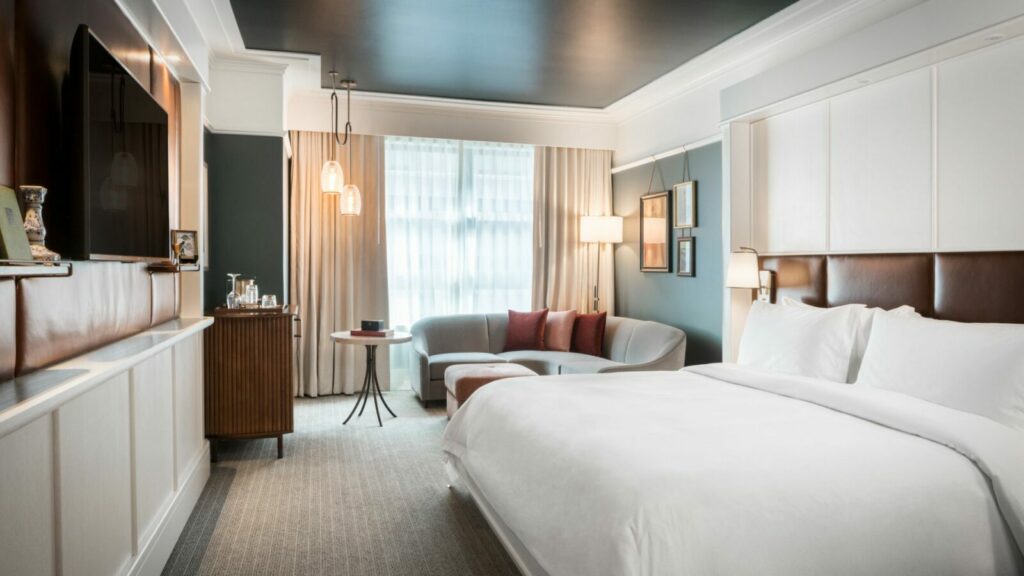 Our Top Pick 
Downtown Savannah's historic district has always been a charming destination, filled with cobblestone streets, antebellum architecture, and southern hospitality. And for a bachelorette weekend like no other, there's no better place to stay than the renowned Perry Lane Hotel.
Awarded the prestigious title of #1 Best Hotel in the U.S., Perry Lane Hotel is nestled in the heart of the city. From the moment you step inside, you're greeted by an ambiance of elegance and sophistication. The lobby's chic design and warm, welcoming staff set the tone for the indulgent stay ahead. 
The accommodations are nothing short of exceptional. Each room and suite is meticulously designed with a fusion of classic Southern charm and modern amenities. Plush bedding, upscale furnishings, and panoramic views of the city or nearby Forsyth Park ensure guests enjoy a relaxing and luxurious experience. The bride and her party can comfortably unwind after exploring Savannah's cobblestone streets and historic landmarks.
Luxe Boutique Hotel
Ballastone Inn is one of the city's finest boutiques in the heart of historic downtown. This luxe bed-and-breakfast in an 1838 mansion is the ideal setting for a memorable Georgia bachelorette.
River Views
River Street Inn offers picturesque river views and an ideal Downtown Savannah location. The stunning river vistas and the great location make this a perfect choice for a fun bachelorette weekend.
Budget Friendly 
The Isetta Inn offers a prime downtown location ideal for bachelorette parties looking to enjoy the city while still being able to walk into town to bar hop, see the landmarks, enjoy the beauty of the Savannah river, and take in the rich history.  
Vacation Rental Apartments
Airbnb is the best place to look for a private vacation rental. No matter which area of Savannah you are looking to stay in, there is a private apartment or home for you to rent in this prime bachelorette party destination. 
No matter where you stay in Savannah, you and your girls will find somewhere to suit your group. You and your crew can find the perfect bachelorette pad from private homes ideal for a larger group or apartments near Tybee Island.
Plus, staying in a private rental apartment means plenty of alone time to spend with one of our sexy Cabana Boys.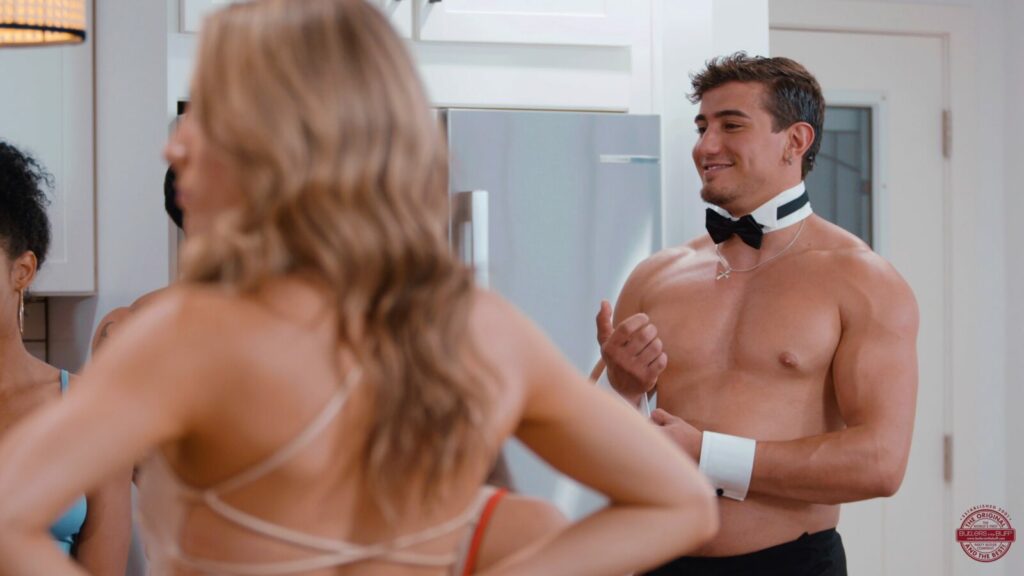 Savannah Bachelorette Party Top Tips: What To Do
Savannah offers some unique options for bachelorette party daytime activities, from a haunted pub crawl ghost tour to sipping cocktails at a rooftop bar and more; here are some of our favorites:
Our Top Pick
For a bachelorette party filled with sun, sand, and unforgettable memories, there's no better place to visit (especially in early summer) than Tybee Island, just a short drive from Savannah's charming and historic district – Downtown. 
With its pristine beaches, laid-back atmosphere, and vibrant coastal culture, Tybee Island offers the perfect backdrop for a memorable celebration. Whether you and your friends seek relaxation by the sea or thrilling water activities, Tybee Island has it all. 
Explore the island's unique shops and restaurants, indulge in fresh seafood delicacies, and dance at lively beachfront bars the night away.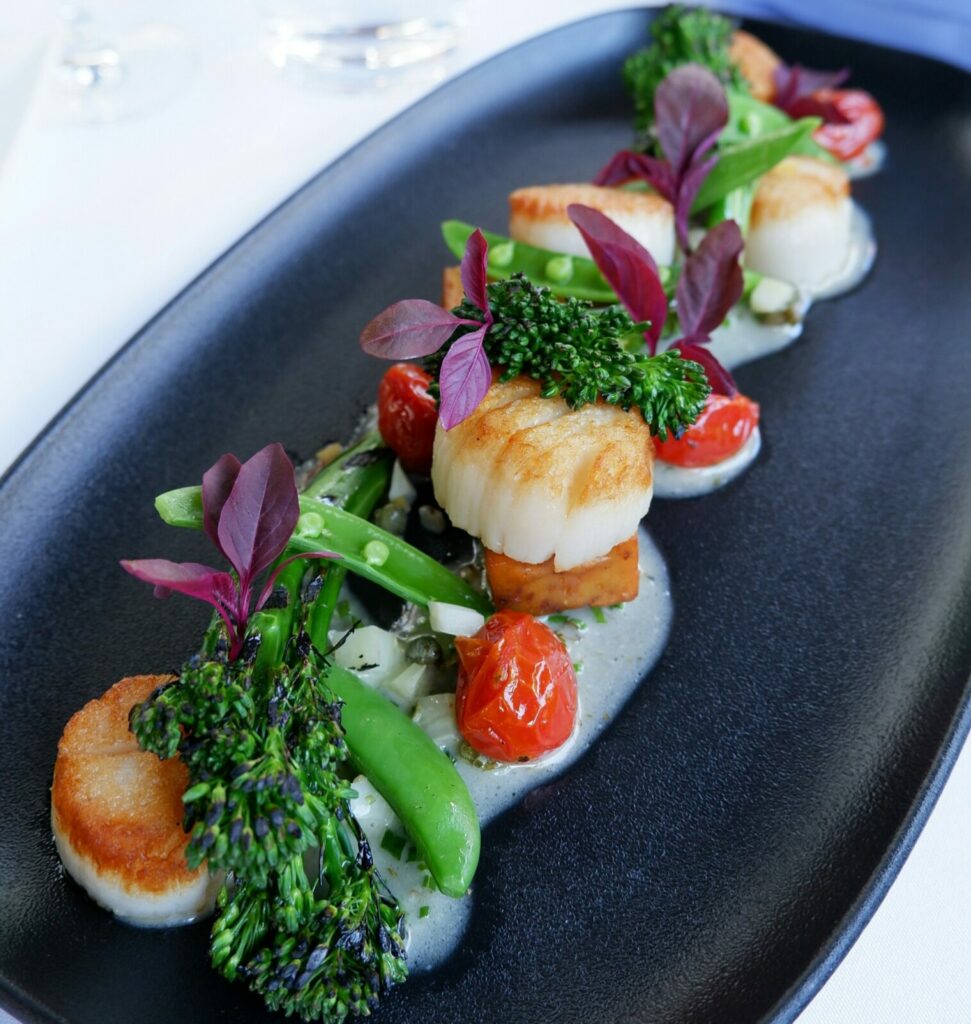 Savannah Slow Ride
Savannah Slow Ride offers a uniquely fun and immersive experience in Savannah, Georgia. Operating as a mobile pub on wheels, this one-of-a-kind tour will have the bach party babes pedal their way through the historic streets while enjoying drinks.
The lively atmosphere of the tour, led by a knowledgeable guide, makes it a memorable adventure through the city and its history – and it's perfect for hilarious Instagram pictures too. 
Haunted Pub Crawl Ghost Tour
Embark on a thrilling and spooky adventure with the Haunted Pub Crawl by Ghost City Tours in Savannah. This haunted pub crawl perfectly blends ghostly tales, history, and good spirits for a bachelorette party like no other. 
Led by experienced guides, you will explore the eerie side of Savannah's historic streets while visiting haunted pubs. Share spine-chilling stories, raise a toast to the spirits, and create unforgettable memories on this pub crawl ghost tour.
Shopping
Shopping is always on the agenda. Grab some bargains from retailers offering exclusive discounts, or splash the cash and treat yourself to something special.
Daytime Artsy
Even our Cheeky Butlers like to get out and explore the artistic side of the cities they visit. 
Here are some great choices for artsy experiences for you and your bachelorette ladies to enjoy.
Our Top Pick
No visit to Savannah would be complete without a trip to Forsyth Park. This iconic landmark is a picturesque oasis in the heart of the city, offering a perfect blend of natural beauty and historic charm. 
As you and your friends enter the park, you'll be greeted by the grand Forsyth Fountain, a sight that has become synonymous with the city's beauty. The park's lush greenery, fragrant flowers, and majestic oak trees create a tranquil setting, providing an ideal backdrop for group photos and leisurely strolls. 
With ample space to relax and unwind, Forsyth Park invites you to lay out a picnic blanket, savor delicious snacks, and toast to the bride-to-be.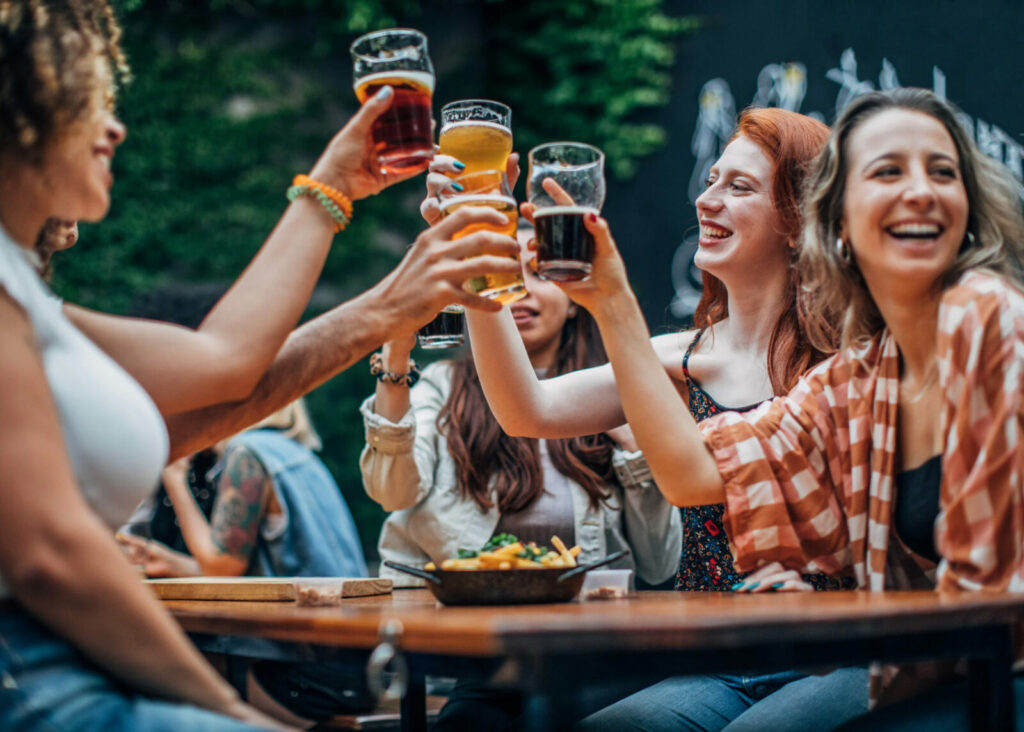 Trolley Tour
Old Savannah Tours offers you, and the girl gang the chance to explore the rich history of Savannah, with historical re-enactors hopping on the trolley occasionally to bring the city to life. 
Galleries
Explore the SGA Savannah Gallery of Art to see amazing artworks created by local artists.
Savannah Bachelorette Party Top Tips: Dining
Savannah plays host to some of the very best restaurants. From dinner at an oyster bar to delicious avocado fries, you will be spoiled for choice when it comes to food to eat.
The only thing more delicious than the culinary scene in Savannah would be the buns of our Buff Bach Butlers.
Our Top Pic
Alligator Soul is the ultimate destination for an unforgettable dining experience during your bachelorette celebration. 
This unique and upscale restaurant offers a perfect blend of Southern hospitality and innovative cuisine, making it a perfect choice for a memorable evening with friends. As you enter the historic building, the warm ambiance and elegant décor set the stage for a delightful culinary journey. 
Alligator Soul's menu features a creative fusion of classic Southern flavors and modern gastronomy and promises to be a highlight of your bachelorette weekend, leaving you with lasting memories and the taste of Savannah's culinary excellence on your palate.
French Elegance
Circa 1875 offers delectable fine French cuisine.
Southern Classics
Vics on the River is the place to go for Southern fare with a river view. 
Hangover Breakfast
Following your big night don't let a hangover spoil the weekend. Treylor Park Diner has the perfect brunch menu to restore your good vibes.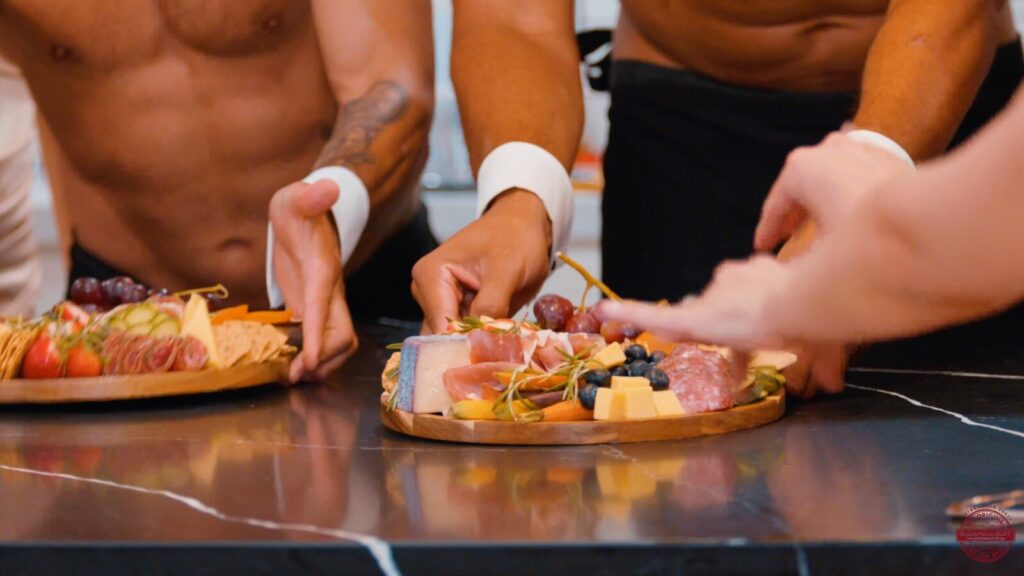 Savannah Bach Spa Treatments
A trip to a spa is a must for all bachelorette parties. Undoubtedly, the only thing steamier than the saunas in these spas is our hot Bach Party Butlers.
Our Top Pick
Following your fun filled days, next up is a little indulgence. Try the ultimate relaxation and pampering during your bachelorette weekend at Spa Bliss. This luxurious boutique spa offers a haven of tranquility and rejuvenation, providing the perfect escape from the hustle and bustle of the celebration. 
Spa Bliss offers a wide range of treatments, from rejuvenating facials and therapeutic massages to revitalizing body wraps and scrubs, all designed to leave you feeling refreshed and glowing. 
Best Hotel Spa
The best hotel spa in Savannah has to be the spa at River Street Savannah Hotel.
Day Spa
Looking for a good day spa? Look no further than  Sweet Water Spa
Massage At Home
Looking for a massage? The ideal way to get rid of that hangover is a massage at your private accommodation from Balance Mobile Spa.
Savannah Bachelorette Party Top Tips: Nightlife
Savannah has a vibrant nightlife scene ideal for bachelorette parties looking to dance the night away or enjoy a few cocktails. With so many options for nightlife, you and your girls will party the night away in style.

Whatever you get up to in Savannah at night, there is no better way to kick off your party then with a Butler In The Buff. Our gorgeous buff butlers will bring your bachelorette party games to life to kick-start your celebrations.
Our Top Pick
Artillery Bar is a trendy and vibrant destination in Savannah that promises an unforgettable night out. Located in the heart of the city's historic district, this chic bar offers a unique blend of history and modernity, housed within a building dating back to the 19th century. 
Artillery Bar boasts a wide selection of craft cocktails, local beers, and spirits, ensuring everyone in the group finds something to enjoy. Whether you're mingling at the bar, dancing to the beats of the DJ, or soaking in the history of the building, Artillery Bar offers an unforgettable experience for the bride-to-be and her entourage during their Savannah celebration.
We Also Love These Hidden Gems
Best For Live Music – 

The Wormhole is the go-to destination for neighborhood pub vibes and exceptional live music.

Best Happy Hour- Following your shopping day out why not

head to The Ordinary Pub for easy drink specials?
Nightclubs
Our Top Pick
Undoubtedly, Club 51 is the ultimate party destination for a bachelorette celebration in Savannah. This high-energy nightclub offers an electrifying atmosphere. With state-of-the-art lighting and sound systems, the stage is set for an epic night. Club 51's skilled DJs spin a mix of the latest hits and classic favorites, ensuring a night filled with non-stop excitement. 
With a range of drink specials and VIP options, Club 51 guarantees an unforgettable bachelorette experience.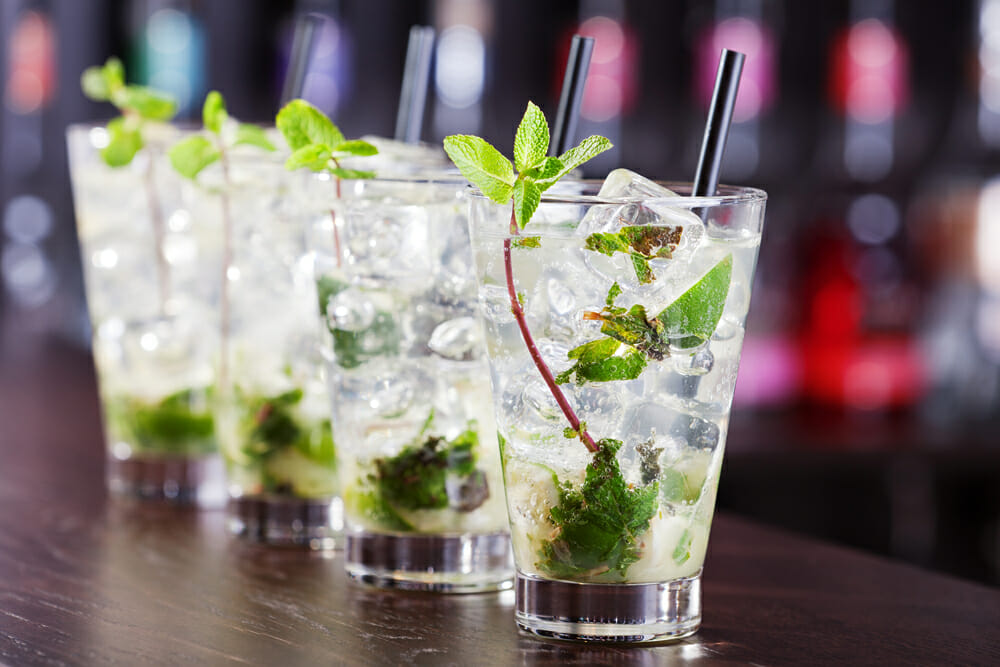 Our Savannah Bachelorette Top Tips for Lounge Loving in Style:
Savannah Bachelorette Party Top Tips: Bag A Butler In The Buff
Hiring a Butler in the Buff is a fun and unique way to add cheeky entertainment to your bachelorette party. Our cabana boys will serve delicious drinks pool side with a flirtatious twist. Or surprise the bride with a cheeky butler to ensure she feels like a queen. Level up your bach bliss with a Butler in the Buff to serve you and your crew. Undeniably the best pre game in the business!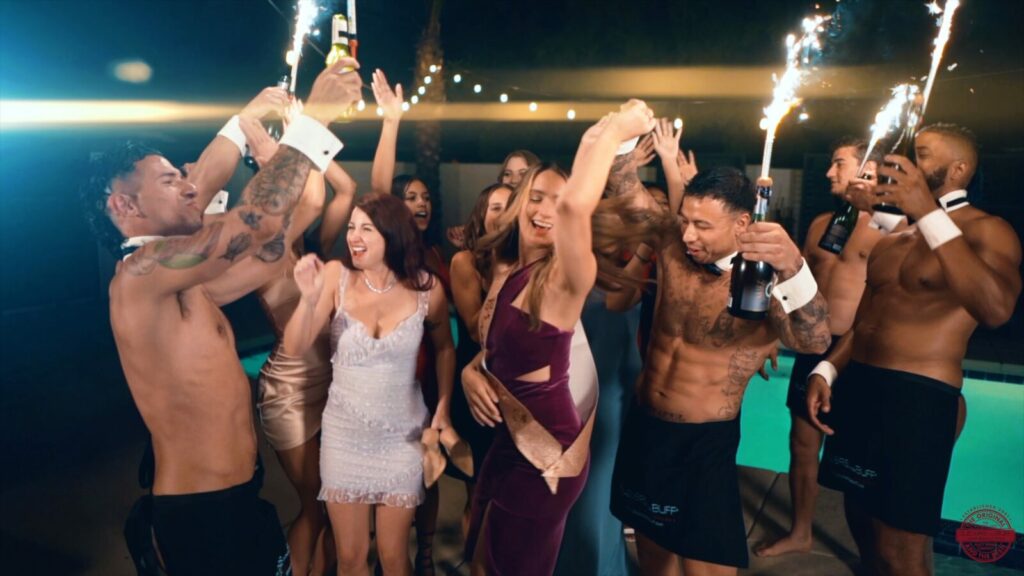 So, gather your girls, book your Savannah trip, and prepare for the sexiest bachelorette party with your Butler In The Buff!