He popped the question and she said yes! Now it's time for you to create your #BestBachelorette Party Ideas NYC hashtag game and plan a weekend to remember for the bride to be and her girls!
Planning a bachelorette party weekend in The City That Never Sleeps starts with a perfect Hashtag.  Customize your Hashtag to suit the beautiful-bride-to-be and all your georgous-gal-pals. Some of our favorites include: #BigAppleBeforeTheChapel, #BachelorettesThatNeverSleep, and of course, the bride's name "In The City" to capture those Carrie Bradshaw vibes (think: #SophiaInTheCity).
Create your invitations and get your BFF GUEST LIST ready.  RSVP's are an absolute must as you plan the details for your BESTIE!  LELA NEW YORK and Paper and Style are two shops we just adore!
ITINERARY
Hashtag set?  Now, let's create the  ITINERARY  for the BASH!! The goal of the big day is to spend time together beautifying, explore the sex in the city, dine while tipping back a few and then head out to dance the night away! #lastnightsinglelady #BestBachelorette Party Ideas NYC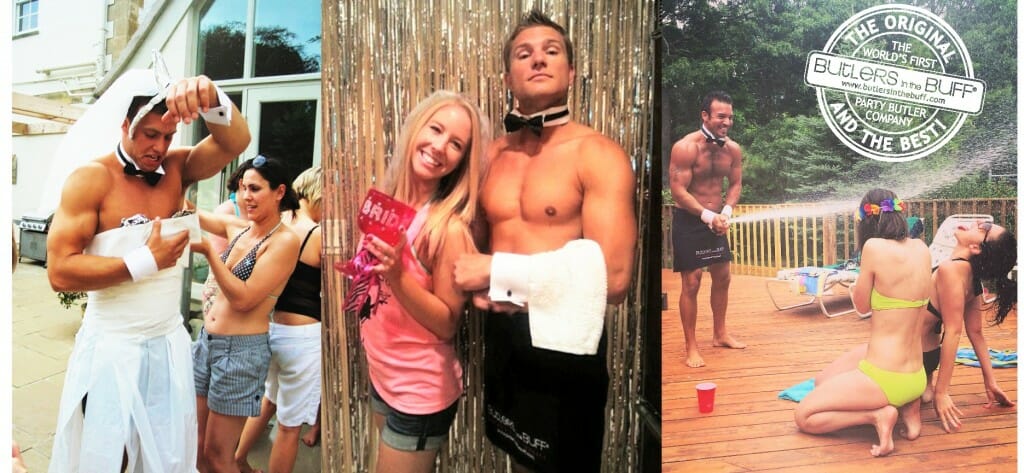 #BestBachelorette Party Ideas NYC: Hotels in NYC
THE REDBURY  is a creative and soulful, budget friendly hotel where the girls can stop, drop, get ready and shop! Located in Midtown, near the legendary Tin Pan Alley  and a short walk to Grand Central Station, The Empire State Building or the Manhattan Mall and the Museum of Sex,  Take a few Instagrammable pics, hashtag and post before you step out on the town!
Situated in the heart of Soho, this hotel is in walking distance of the city's best shopping, making it a perfect location for your NYC bachelorette party! Staying here, you can also explore the neighbouring villages such as Tribeca, the West Village, Greenwich village and more! Start the evening off by inviting a Butler to make the drinks, serve and entertain the ladies.  Butlers in the Buff  will send you a butler or two, clad respectfully in a black apron with white collar and cuffs to make and serve drinks and entertain the ladies before you head out on the town!  Games and tittilating fun will start the evening off just right!
Located in the gorgeous Chelsea neighborhood, Hotel Americano is perfect walking distance to Times Square. This boutique hotel, fabulous for the art loving bride-to-be, located at the center of the NYC's stunning art world is the perfect launch pad for the gals to get gussied up and head out!
Things to Do for a #BestBachelorette Party Ideas NYC
YOGA AND SPA
Located in Greenwich Village this warm and welcoming studio, complete with incense, expert teachers can help your chakra flow.  Ashtanga, aerial yoga await you! Check out their website for some cool events…for instance, the FREE monthly guided meditation might be just the way to set the ZEN for the day.
The numerous venues of YogaWorks offer world class yoga and fitness classes in a welcoming space by a warm and welcoming nurturing community.  Check out their website to see the endless possibilities, including a week of FREE yoga!
For the more adventurous (and health-conscious) bachelorettes, check out this premiere studio.  Body and Pole offers some of the best aerial classes in New York City. Special offers for groups are an extra incentive to take your ladies pole dancing.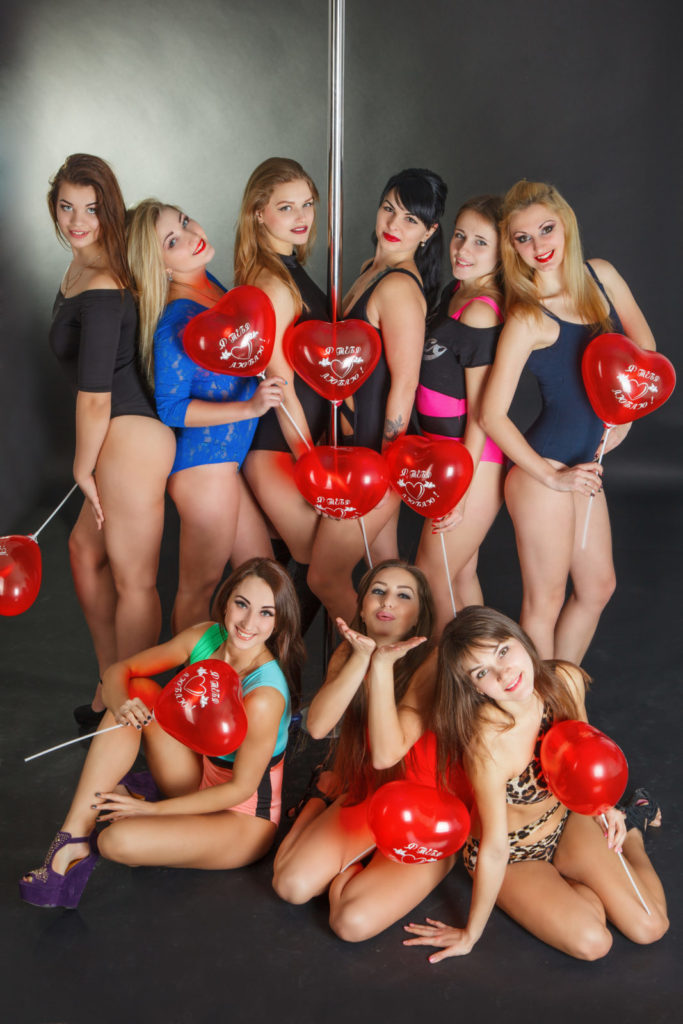 This spa is a popular, well-known New York City hangout for wedding groups. And with accommodating spa packages for bachelorettes parties, your group can even book the entire spa for a full or half day. Consider the Pre-game Primp, which includes an express scrub, a European pedicure, a manicure, and a blowout.
Beauty Bar
The Beauty Bar is one of our absolute favorites!  If you opted to enjoy a butler at your hotel, head out to the beauty bar where you can sit and chill, and get spoiled with a martini and manicure for $10.00?  Bachelorettes can book on-line or call Stacy to set you up! After 11:00 pm, the doors open for Dj and Dancing!
Best Dinner Restaurants #BestBachelorette Party Ideas NYC
Located in Midtown, this drag club is the Ultimate Drag Show and Dining Experience. Your ladies will be serenaded by the most talented Queens in the city while enjoying cocktails and a three course dinner.
This yummy Italian restaurant is the perfect venue for your wine loving bride!  Surrounded by 2000 incredible bottles of wine, the setting will add to the excitement of the night!  Two seatings are available at 6:30 and 9:30 pm.
Barbuto
This brilliant little restaurant is vibrant with laughter and love, and you can be guaranteed a delicious dining experience for your gals!  Barbuto's is off the beaten track, but well worth the trip with chef and restaurateur Jonathan Waxman is at the helm.  Recently awarded as 'Best chef, New York City' this place is a must do for groups 16 or fewer.
Best Bars and Clubs #BestBachelorette Party Ideas NYC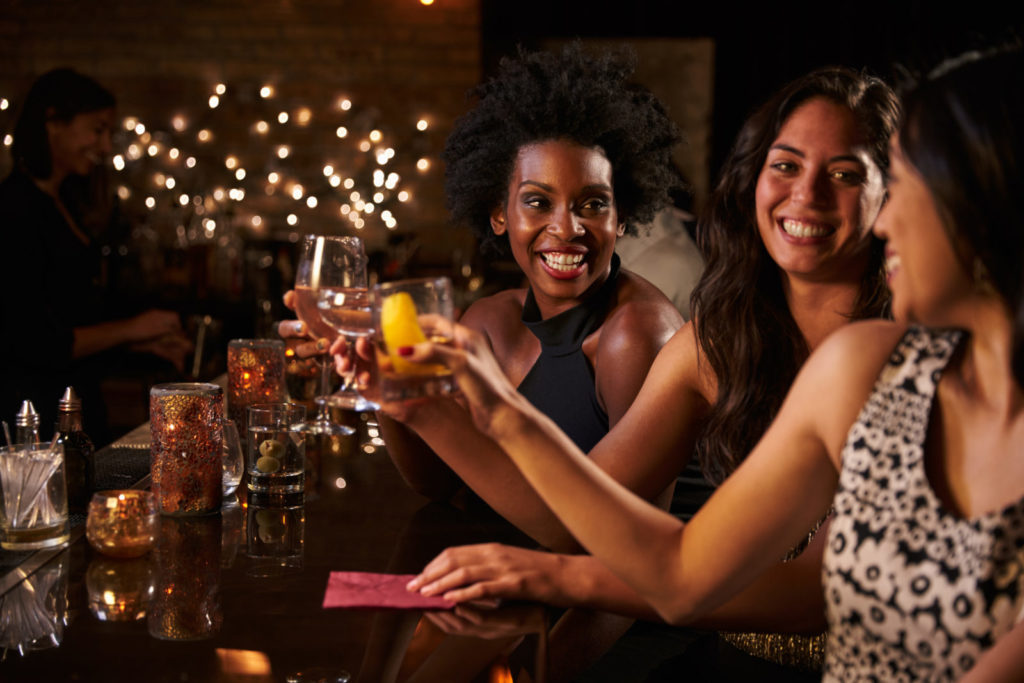 Located in the West Village, this cocktail bar cocktail bar and full-service restaurant is reminiscent of California and Florida resorts. Especially big parties can book the downstairs Slowly Shirley lounge for a more intimate affair.
Located in Brooklyn, the House of Yes is the ultimate funky nightclub for bachelorette ladies who really want to dance. With aerial dynamic shows, incredible club music, and psychedelic costumes, this is a fab spot for the WILD-WOMAN and her peeps!
is one of the chicest nightclubs in New York City. Located on the roof of the Standard Hotel, this glitzy joint has an indoor pool and some of the best views of the city and Hudson river.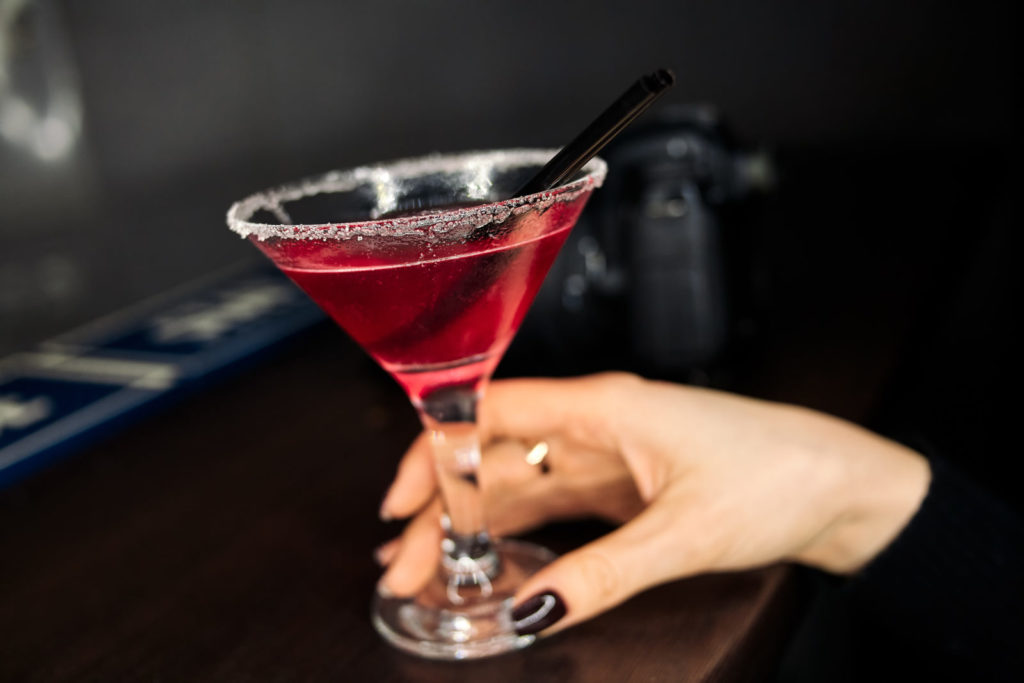 Located on the lower level of the Dream Downtown Hotel. This place has all the trappings of a nightclub, without any of the grunge. Dance the night away at this super hip gin-joint!
This super hip spot is a go-to for beer-loving bachelorettes. Located in the Clinton Hill neighborhood of Brooklyn,  Circa Brewing Co. brews their own beers in-house and have an impressive menu of gourmet pizzas that are perfect for sharing. On Saturday afternoons, there's even live music!  Classy and groovy all in one spot!
New York City Bachelorette Party Shirts
Having the right outfit is almost as important as planning unforgettable activities. Go for a NYC theme from Etsy, and customize the look for your bevvy of beauties, for photo ops and for memories that last a lifetime! #BestBachelorette Party Ideas NYC
Your planning is the best gift you can give to the Bride-to-be!  (Apart from a Fabulous Butler in the Buff- of Course!)