Discover the Best Bachelorette Party Ideas Nashville
"Music City" will keep you up all night with everything you need for an epic bachelorette weekend. We've carefully picked the best bachelorette party ideas in Nashville. So we'll give you all the tips and tricks we know!
Ultimately, Nashville offers something for everyone. Whether your bride squad wants to explore the sights, eat delicious food, or party the night away. 
During your stay why not elevate your event with a hunky Butler In The Buff from our amazing Savannah Bach Butler crew!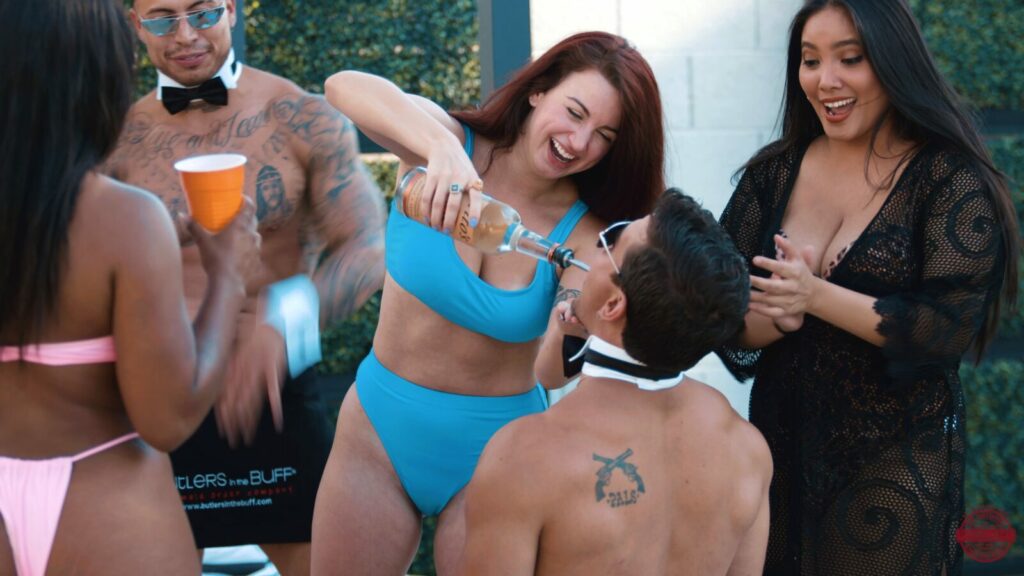 Best Bachelorette Party Ideas: Nashville Accommodations
When you visit Nashville for a bachelorette, there is no shortage of exceptional places for the bride-to-be and bridal party to call home. With so many areas to choose from, it is easy to feel spoiled for choice.  
From Downtown to SoBro, East Nashville, Music Row, and more, bachelorette groups will find a vacation rental or downtown hotel to suit their needs. 
Our Top Pick
If you're planning a memorable bachelorette weekend in Nashville, look no further than the stylish and sophisticated Thompson Hotel. This boutique hotel offers a perfect blend of modern luxury and Southern charm. Ian addition to providing a fantastic setting for a celebratory getaway. 
Located in the heart of Nashville, the Thompson Hotel allows easy access to the city's vibrant nightlife. Nashville is renowned for their live music scene, and trendy restaurants. The hotel's chic rooms, designed with attention to detail, promise a comfortable and relaxing stay.
Indulge in exquisite dining experiences at the on-site restaurant and rooftop bar.  Following dinner, take in the panoramic views of the city. The prime location and top-class amenities make this the ideal base for an unforgettable bach.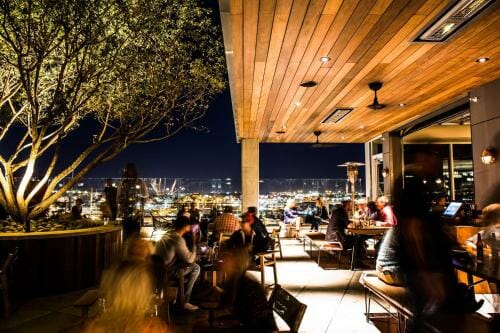 We Also Love
Boutique Hotel – The Downtown Nashville Boutique Hotel from Virgin Hotels Nashville is in the top 10 hotels in Nashville.
Luxe Living – Are you looking for a luxury stay? Look no further than the Hermitage Hotel Nashville.
Budget Friendly – Need a budget-friendly base? GLō Best Western is hard to beat.
Vacation Rental Apartments
Airbnb is the best place to look for a private vacation rental. No matter which area of Nashville you are looking to stay in, there is a private apartment or home for you to rent in this prime bachelorette party destination. 
From epic Nashville bachelorette party pads to Downtown Nashville apartments. Ultimately you and your girls are bound to find your dream Nashville accommodation for your girls' getaway.
Plus, staying in a private rental apartment means plenty of alone time to spend with one of our sexy Cabana Boys.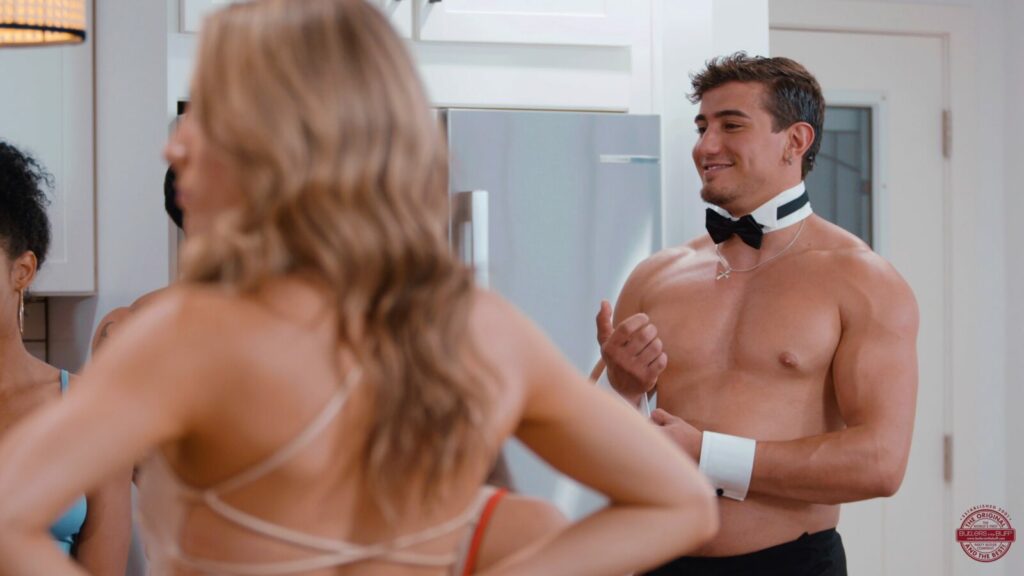 Best Nashville Bachelorette Party Weekend Ideas: What To Do
There is no shortage of great options for bachelorette party activities to add to your Nashville itinerary. From a trip to the Grand Ole Opry country music hall to bar hopping at a rooftop bar or even a bowling alley, there is something for everyone in Nashville.
So strap on your cowboy boots and get ready to discover all that Music City has to offer.
Our Top Pick
Heading to the iconic Grand Ole Opry on your bachelorette party in Nashville promises an unforgettable live music experience for the bride-to-be and her girls. 
As the mecca of country music, the Grand Ole Opry offers a night of entertainment steeped in country music history and tradition. The group can witness live performances from some of the biggest names in country music.
Line Dancing
Every Nashville bachelorette party planning pro knows they must book a private line dancing lesson with Urban Cowboy Line Dancing. Get your cowboy boots, put on your Daisy Dukes, and learn some moves you can show off on the dancefloor when Dolly Parton plays. 
Boat Tour
Enjoy the best Boat Tour in Nashville with River Queen Voyages and see the "best view in the city" from a party pontoon. 
Shopping
Shopping is always on the agenda. Grab some bargains from retailers offering exclusive discounts, or splash the cash and treat yourself to something special.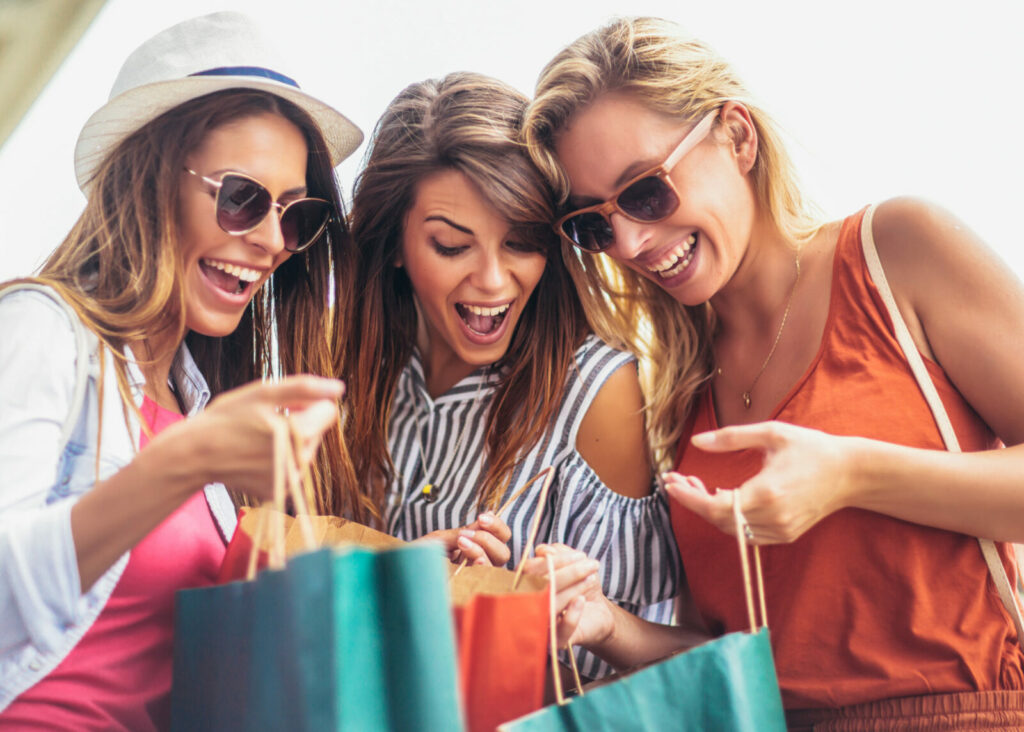 Bachelorette Parties Daytime Ideas: Artsy
Even our Cheeky Butlers like to get out and explore the artistic side of the cities they visit. And that isn't hard to do in Music City.
Here are some great choices for artsy experiences for bachelorette parties to enjoy in Nashville.
Our Top Pick
Embarking on a bachelorette adventure to the Country Music Hall of Fame in Music City, Nashville promises an enriching and entertaining experience for the bride-to-be and her girls. 
Delving into the heart and soul of country music, the museum offers a fascinating journey through the genre's history, showcasing legendary artists and their iconic memorabilia. The bride and her party can explore interactive exhibits, listen to captivating stories, and even try their hand at playing some classic country tunes. 
It's a perfect blend of educational insights and fun, making it an excellent bonding activity for the group. The museum's location in the heart of downtown Nashville allows easy access to other city attractions, ensuring the bach is a harmonious blend of music, culture, and fun.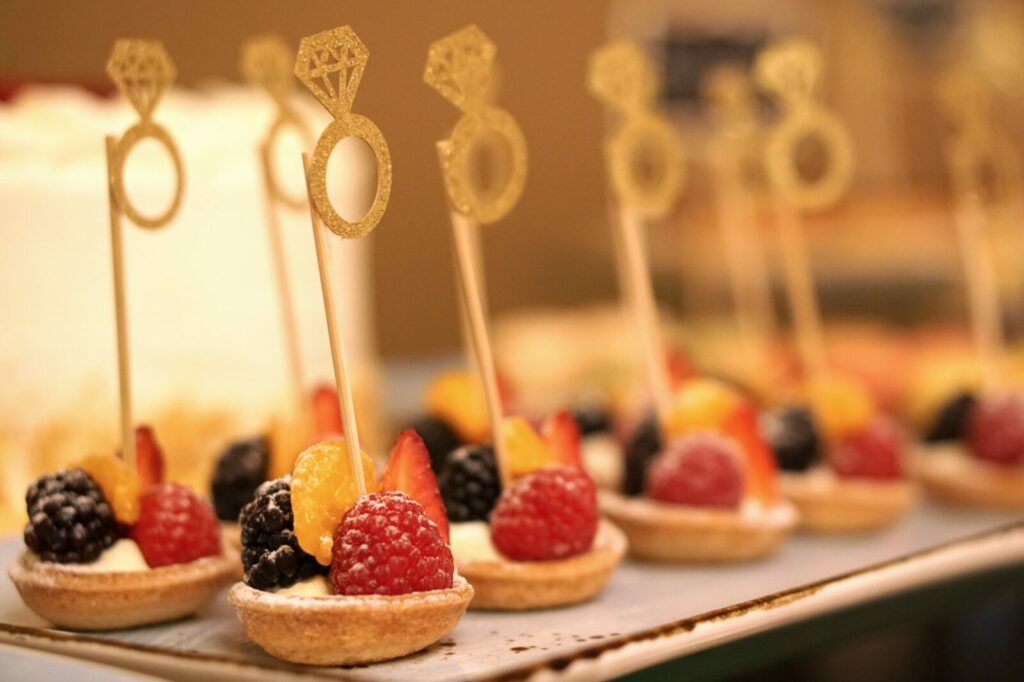 Gardens
Cheekwood Estate & Gardens is a historic estate in Nashville that promises spectacular gardens and world-class art over the 55-acre estate that showcases all that Nashville beauty. 
Nashville Best Bachelorette Party Ideas Guide: Dining
Nashville isn't just the home of country music; it also plays host to an array of gastronomical delights and delectable food. 
The only thing more delicious than the culinary scene in Nashville would be the buns of our Buff Bach Butlers.
Our Top Pick
Indulging in an extraordinary culinary experience at The Catbird Seat in Nashville is the perfect treat for a bachelorette celebration. 
This innovative and upscale restaurant promises a memorable gastronomic journey that will delight the bride-to-be and her party. The restaurant's intimate setting allows for close interaction with the talented chefs, who skillfully craft each dish right before your eyes. 
With a menu featuring an array of inventive and locally-sourced ingredients, you and the girls can savor a multi-course tasting menu that tantalizes their taste buds and surprises their senses. 
The combination of impeccable service, artistic presentation, and delectable flavors ensures that dining at The Catbird Seat will be a cherished highlight of the bachelorette party.
American Cuisine 
Lockeland Table offers American Cuisine at its very best. 
Southern Fine Dining
Husk Nashville celebrates the very best of Southern cuisine made with the finest ingredients.
Hangover Breakfast
Is a hangover threatening to spoil the bachelorette party weekend? Don't worry, ladies! Monells has the best breakfast in town.
Nashville Bach Spa Treatments
A trip to a spa is a must for all bachelorette parties. And the only thing steamier than the saunas in these spas is our hot Bach Party Butlers.
Our Top Pick
Pampering the bride-to-be and her bridal party at Bloom & Branch Facial Spa in Franklin promises a blissful and rejuvenating experience during their bachelorette celebration. 
Located just a 20-minute drive from Nashville, Bloom & Branch organic spa and skincare shop offers a wide range of luxurious treatments, including facials, peels, dermaplaning, waxing, and more, all using natural and organic products tailored to each individual's skin needs. 
The group can unwind in a tranquil environment while expert estheticians work their magic, leaving their skin glowing and refreshed. With personalized treatments that enhance their natural beauty, the bachelorette party will look radiant and feel utterly pampered and relaxed.
Day Spa
Looking for a good day spa? Look no further than Woodhouse Spa. 
Massage At Home
Looking for a massage? The ideal way to get rid of that hangover is a massage at your private accommodation from Meta Mobile Massage Therapy.
Nashville Nightlife Ideas
Nashville has a vibrant nightlife scene ideal for bachelorette parties looking to dance the night away at one of the many honky tonks or enjoy a few classy cocktails. With so many options for nightlife, you and your girls will party the night away in style.

Whatever you get up to in Nashville at night, there is no better way to kick off your party than with a Butler In The Buff. Our gorgeous buff butlers will bring your bachelorette party games to life to kick-start your celebrations.
Our Top Pick
Visiting Doc Holliday's in Nashville promises an exciting and vibrant experience for anyone looking to enjoy a lively night at a bachelorette party.  
This iconic bar encapsulates the true essence of Nashville's renowned live music scene. With its energetic atmosphere and talented musicians performing on stage, Doc Holliday's offers an authentic taste of the city's rich musical heritage. 
The honky tonks walls are adorned with memorabilia, adding to the charm and creating a fantastic backdrop for a memorable bachelorette celebration.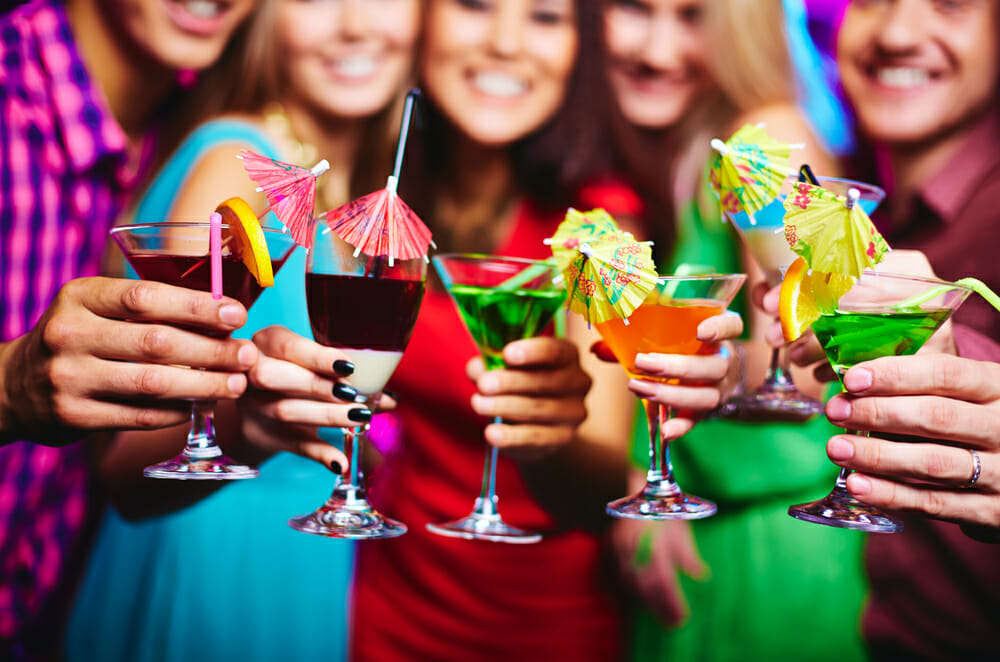 Best For Live Music 
World Famous Honky Tonk Central. One of the most iconic broadway honky tonks in Nashville and the best for live music – and it's hard to pick a "best" in Music City. 
Best Happy Hour
Looking for the best happy hour in town? Head to The Pub. 
Nightclubs
Our Top Pic
Bourbon Street Blues and Boogie Bar in Nashville promises an electrifying and soulful experience that transports you straight to the heart of New Orleans. 
The glowing neon sign and wrought-iron balconies create an inviting ambiance that beckons music enthusiasts from afar. Indulge in authentic Cajun and Creole cuisine with a cold beer and signature cocktails like the Big Easy Hurricane.
As the blues flow through the air, the spirit of New Orleans comes alive. Ensuring a night of revelry and unforgettable memories. So, let the good times roll at Bourbon Street Blues and Boogie Bar. Where the spirit of music and celebration thrives, making it a must-visit destination for a bachelorette weekend in Nashville.
Lipstick Lounge 
The Lipstick Lounge offers karaoke, dancing, and live music.
Rock' n' Roll
Bowie's Nashville is the place to go for rock music.
Best Bachelorette Party Ideas Nashville: Bag A Butler In The Buff
Butlers in the Buff is a fun and unique way to add cheeky entertainment to your bachelorette party in Nashville. You and your girls will enjoy having a charming and handsome butler on hand to attend to your every need while dressed only in a cheeky bottom-revealing apron.
Butlers in the Buff offers various services to suit your bachelorette party needs. Our cabana boys will serve delicious drinks with a flirtatious twist. Or maybe you'd like your cheeky butler to wait on you hand and foot, serving you and your guests some tasty food!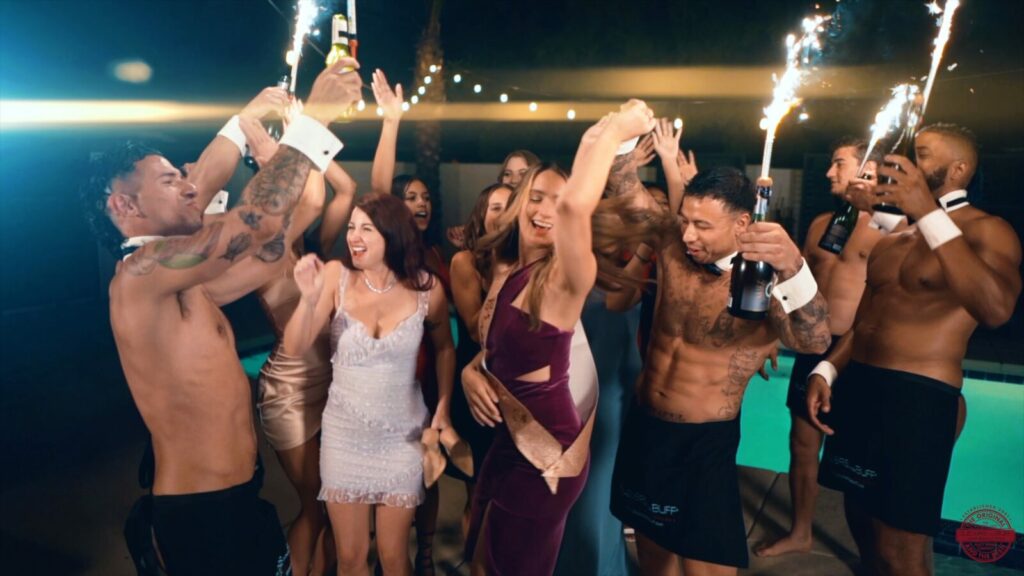 Book Your Buff Butler Bachelorette Nashville
Nashville is the perfect destination for an unforgettable bachelorette party. From the iconic music scene to unstoppable nightlife. Nashville offers endless fun for bachelorette parties.
Hiring one of our sexy bachelorette party butlers is a must for any genuinely successful Nashville bachelorette. 

So, gather your girls and prepare for the sexiest bachelorette party in Nashville with your Butler In The Buff!