Discover Our Top Party Recommendations For Your Denver Bachelorette
With its vibrant nightlife, sophisticated dining, and impressive breweries, the "Mile High City" has everything you need to plan an unforgettable Denver bachelorette party.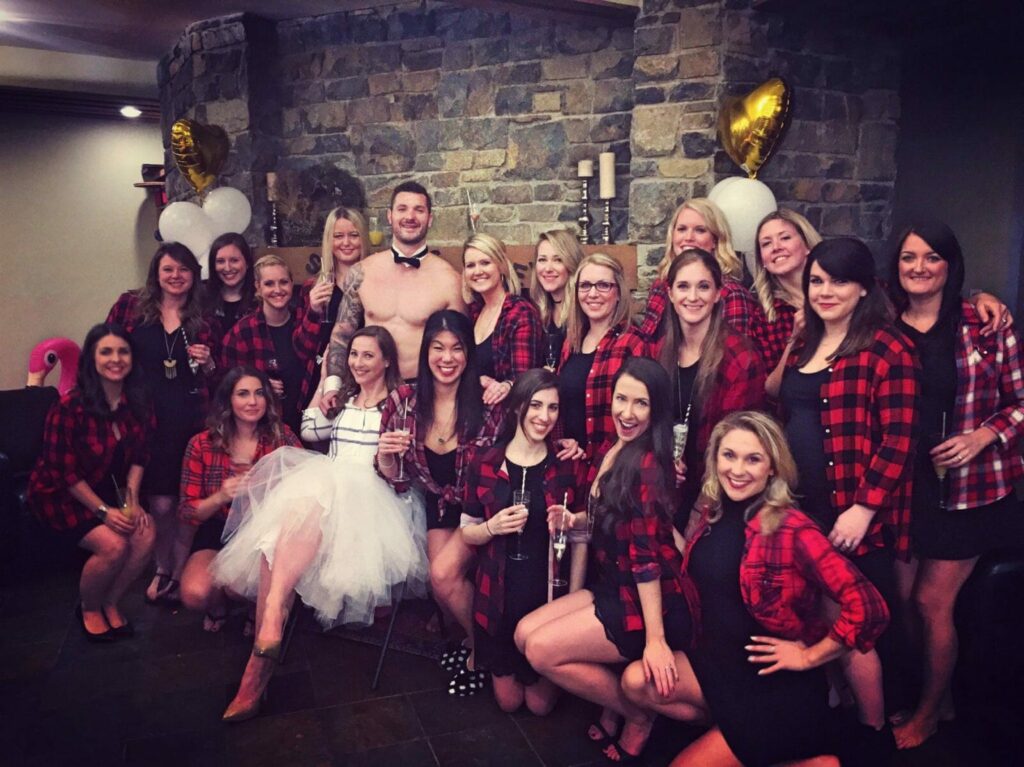 Denver is a city that knows how to party, however, a few neighbourhoods stand out for their unforgettable nightlife scene. Lower Downtown (or LoDo) is Denver's oldest neighbourhood and plays host to some of the most iconic shopping, delicious food, and nightlife in the whole city.
River North (RiNo) has transformed over the last few decades and has now become a bustling hub for artists and the creative scene in Denver, with the nightlife popping off after dark.
With over 140 breweries, thousands of restaurants, and a team for every sport, no matter your vibe, Denver is the place to be.
With that in mind, let's look at everything you need as a bachalorette planner to plan a successful trip to this exciting city – including why no bach is complete without a hunky Butler In The Buff from our amazing Denver Party Butler crew.
Denver Bachelorette Accommodation
The first thing to remember is that choosing suitable accommodation is key to a successful bachelorette party in Denver. From luxury accommodations in train stations to historic boutique hotels, there are many options to suit your needs.
Our Top Pick
Staying at The Curtis promises an unforgettable experience since it's one of the most exciting bachelorette party destinations. This vibrant and stylish hotel offers an ideal setting for celebrating with your friends. This hotel is known for its playful and eclectic decor, featuring hyper rooms that add a spark of fun to your bachelorette break.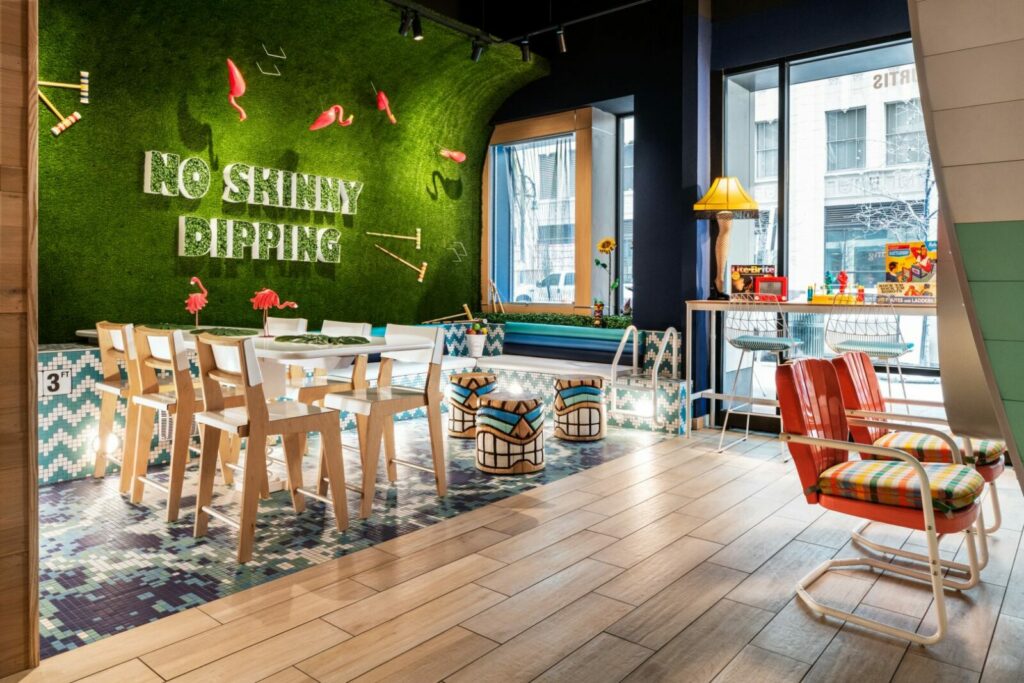 Centrally located and provides easy access to Denver's nightlife, shopping districts, and popular attractions. In addition, The Curtis ensures a memorable and enjoyable bachelorette celebration with its trendy amenities, comfortable accommodations, and lively atmosphere. 
Book the Chick Flick room for optimum bach babe vibes, or the Kiss Suite if you feel like rocking out! 
Fancy Hotel – 

The Brown Palace

is Denver's most historic and luxurious hotel, with glorious suites, a spa, and the finest dining. 

Iconic Vibes – 

The Crawford Hotel

inside Denver Union Station has you entering through the bustling railway station, greeted by amazingly high ceilings, soaring windows, and stunning chandeliers.

Budget Friendly – 

Hilton Garden Inn

is an excellent option for a central location at a budget price.

Rental Apartments – 

Airbnb

is the obvious place to look for private rentals. No matter where you are looking to stay in Denver, there is a place for you.
No matter where you stay in Denver, you and your girls will find somewhere to suit your group. But staying in a private rental apartment means plenty of alone time to spend with one of our gorgeous Cabana Boys.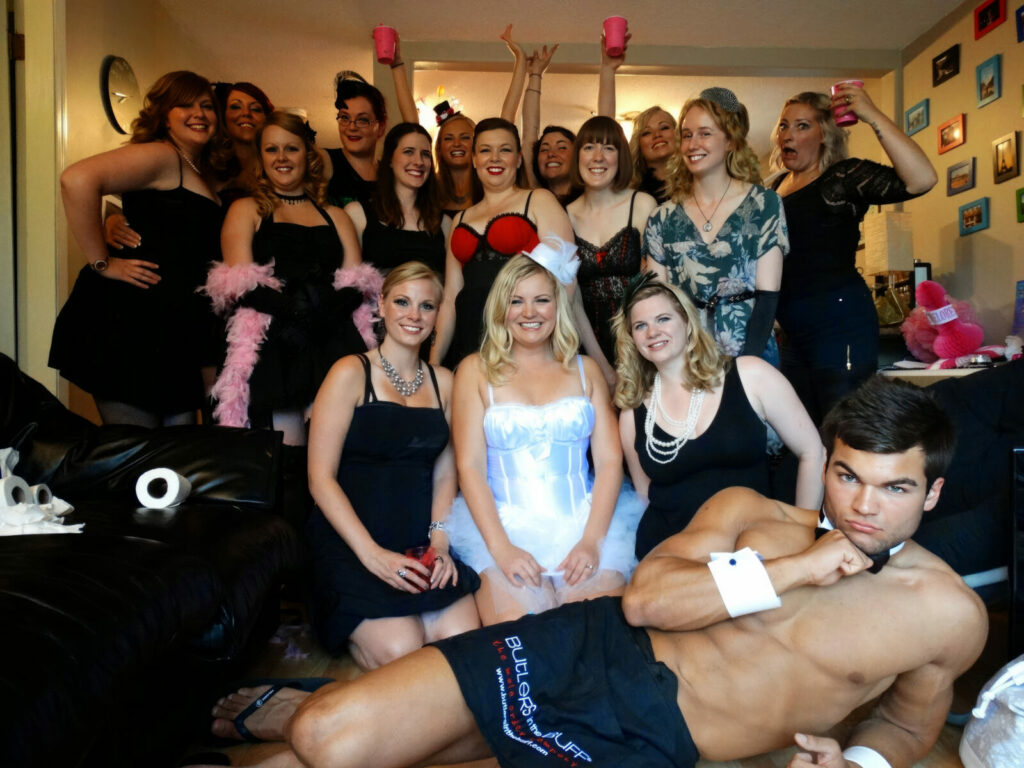 Denver
Bachelorette Party
Ideas: What To Do?
Denver offers many options for bach party daytime activities, from more cultural experiences to adventurous outdoor activities. Here are some of the best options to consider. 
Our Top Pick
Our Buff Bach butlers aren't the only ones who know how to get those leg muscles working!
Pedal Hopper Denver offers a fantastic way to explore the city while enjoying a quirky and entertaining group activity. Imagine pedalling along the streets of Denver on a party bike powered by your collective efforts, all while sipping on refreshing beverages. 
This interactive and laughter-filled adventure lets you enjoy the city's vibrant atmosphere, passing by famous landmarks, local hotspots, and lively neighbourhoods. With the Pedal Hopper, you'll create unforgettable memories, bond with your friends, and have an absolute blast as you celebrate your Denver bach. 
Daytime Artsy Vibe for Your Denver Bachelorette
Do you and your bachelorette crew feel like exploring Denver's more artsy, cultural side? Even our cheeky butlers like to express their creativity once in a while. Here are some great choices for more cultural experiences to enjoy as a bride tribe.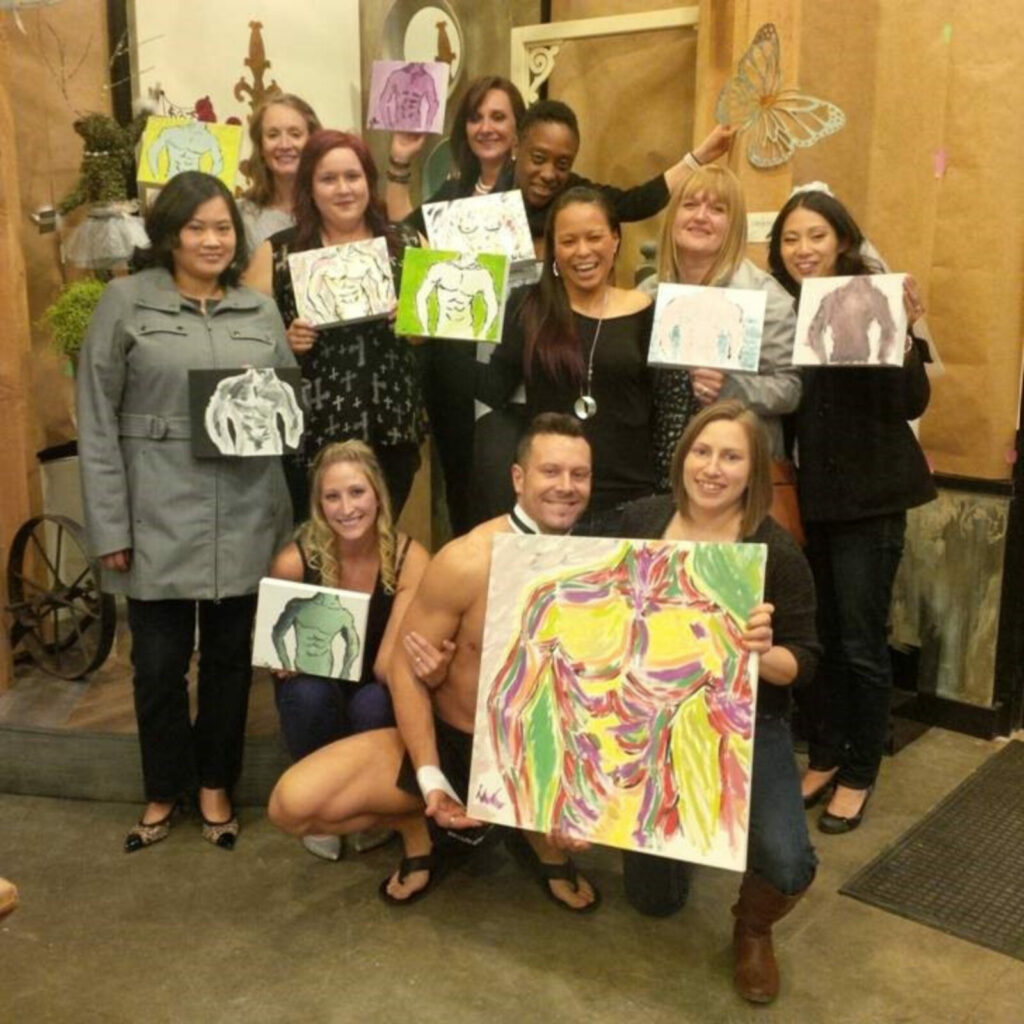 Our Top Pick
Painting with a Twist is located in Denver's Lakewood area and offers a fun, interactive painting experience for your bach. Gather your gals and let your inner artists shine as you sip on your favourite wines, and follow along with a talented instructor to create your masterpieces.
No painting experience is necessary, making it a perfect activity for everyone. The lively and welcoming atmosphere of Painting with a Twist sets the stage for a memorable and laughter-filled evening where you can bond, relax, and express your creativity together.
With a wide range of painting options and themes, not only can you customize your bachelorette party experience you get to take home beautiful artwork as souvenirs, too – how cool is that?
Foul-Mouthed Cross-Stitch – Grandma's House Brewery has foul-mouthed cross-stitch Sundays where you can stitch foul things. Need we say more?
Art Museums – The Museum of Contemporary Art Denver is an excellent choice for modern art lovers.
Denver Botanic Gardens – These gardens are the perfect place for a serene walk to get over the hangover.
Dining in Denver
Denver is known for its iconic and diverse food scene. The city offers everything from fine dining to classic American cuisine. The only thing more delectable than the food on offer in Denver is our deliciously sexy, cheeky butlers.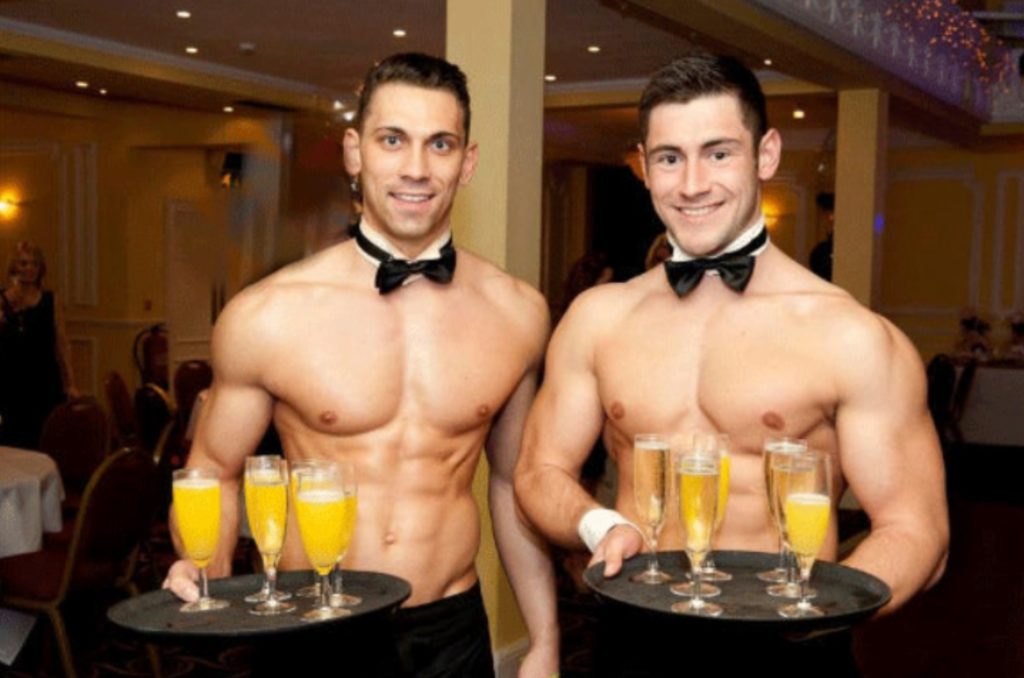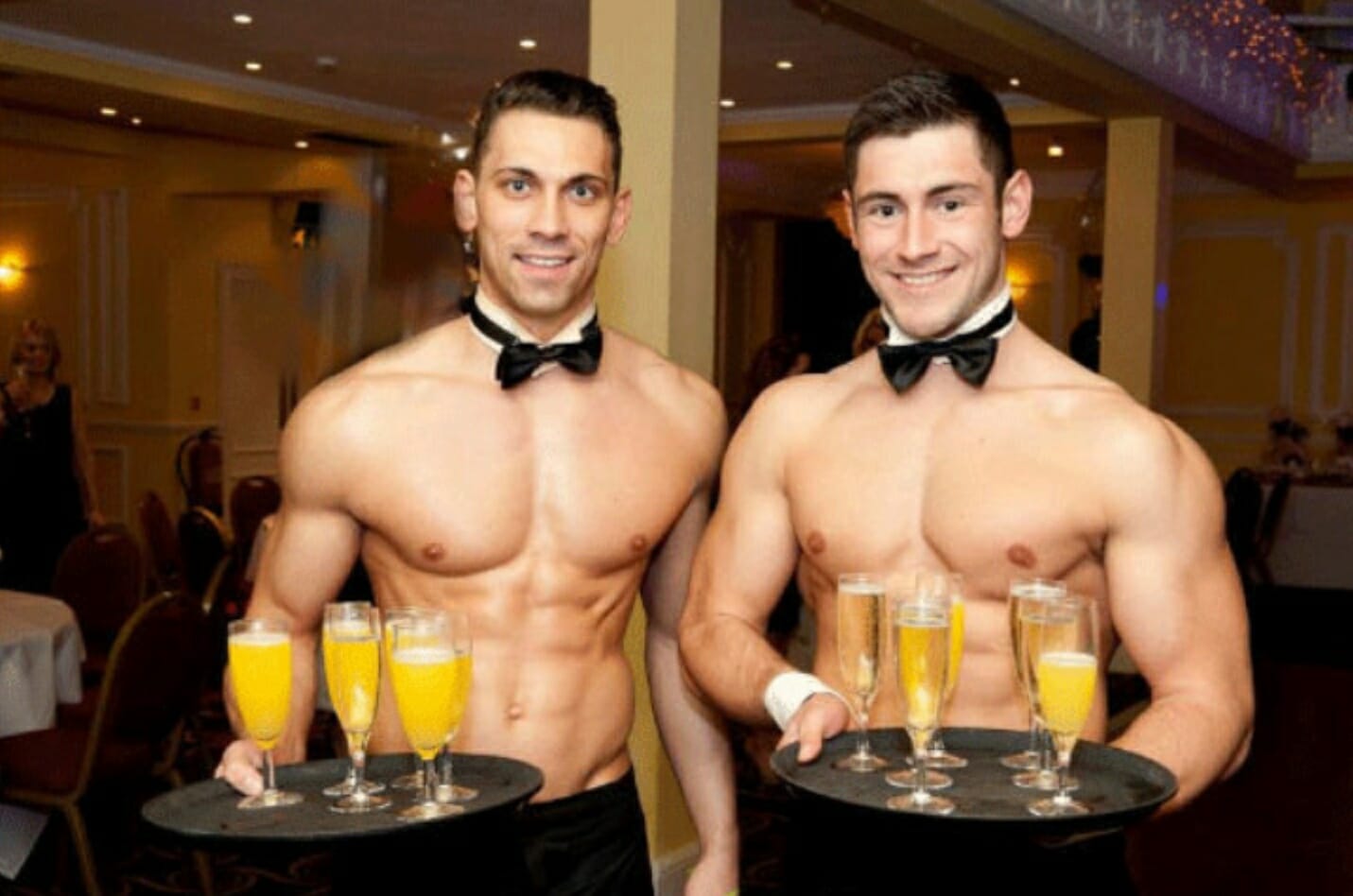 Our Top Pick
Immerse yourself in a culinary journey of flavours and elegance at Beckon. This upscale and intimate restaurant takes fine dining to new heights, offering a unique chef's table concept that invites guests to indulge in an extraordinary gastronomic adventure.
At Beckon, you and your bach party babes will be seated at the exclusive chef's counter, providing a front-row view of the culinary magic in the open kitchen. Expert chefs prepare a meticulously crafted tasting menu featuring seasonal and locally sourced ingredients, creating a symphony of flavours with each course. 
The attention to detail, personalized service, and exquisite dishes make Beckon an exceptional choice for an unforgettable bachelorette celebration.
Tapas With a View – 

EL FIVE

offers delectable Spanish-inspired tapas with gorgeous views of the downtown Denver skyline.

Upscale American – 

Corinne Denver

offers delicious American cuisine made with locally sourced ingredients and jazzed up into something spectacular.

Hangover Breakfast –

Fighting a hangover, babes? Head over to

Snooze A.M. Eatery

for breakfast is bound to cure all.
Denver Bach Party Spa Treatments
Getting spa treatments is a perfect addition to a bachelorette party, providing a much-needed opportunity for relaxation and rejuvenation. The only thing steamier than the saunas are our hot bachelorette butlers.
Our Top Pick
The Beer Spa is a one-of-a-kind spa that offers a perfect blend of relaxation and beer enjoyment.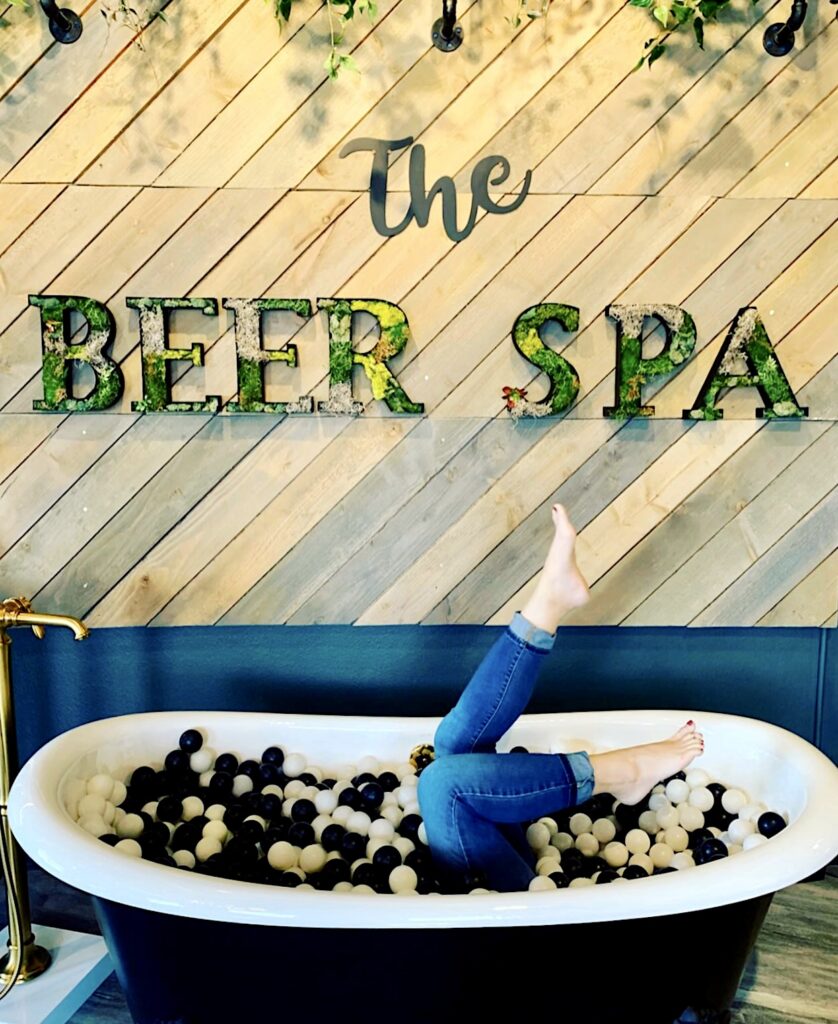 Step into a tranquil oasis where you and your bachelorette party can immerse yourselves in a spa treatment. Indulge in beer-inspired therapies, such as beer soaks and beer-infused body scrubs. These combine the healing properties of hops, barley, and other natural ingredients to nourish your skin and soothe your senses. 
As you unwind in a private tub filled with beer, you can sip on a cold brew from a tap conveniently placed at your side. 
Best Hotel Spa –

The best hotel spa in Denver has to be

The Spa at Brown Palace

. 

Massage At Home –

Looking for a massage? The ideal way to get rid of that hangover is a massage at your accommodation from

Soothe

. This would be a great time to book a fabulous Buff Butler to keep your drinks refreshed while you and your girls get your massage on.
Denver Bachelorette Ideas: Nightlife
Denver offers an exciting and vibrant nightlife scene perfect for bachelorette parties looking to dance the night away or enjoy a cocktail. With so many options for nightlife in Denver, bachelorette parties are sure to find something to suit their taste and style.
Whatever you do in Denver at night, there is no better way to kick off your party than with a Butler In The Buff. Our handsome, sexy, buff butlers will bring your bachelorette party games to life to kick-start your celebrations.
Bars
Our Top Pick
Experience the epitome of sophistication and exceptional cocktails at Death & Co Denver. As the sister location to its renowned New York flagship, this bar sets a new standard for elevated mixology in Denver. 
Step into a grand lobby setting where you and your group will be greeted with warm hospitality and attentive, full-table service. In fact, he knowledgeable staff is passionate about their craft and will guide you through an exquisite menu of craft cocktails, each a work of art in its own right.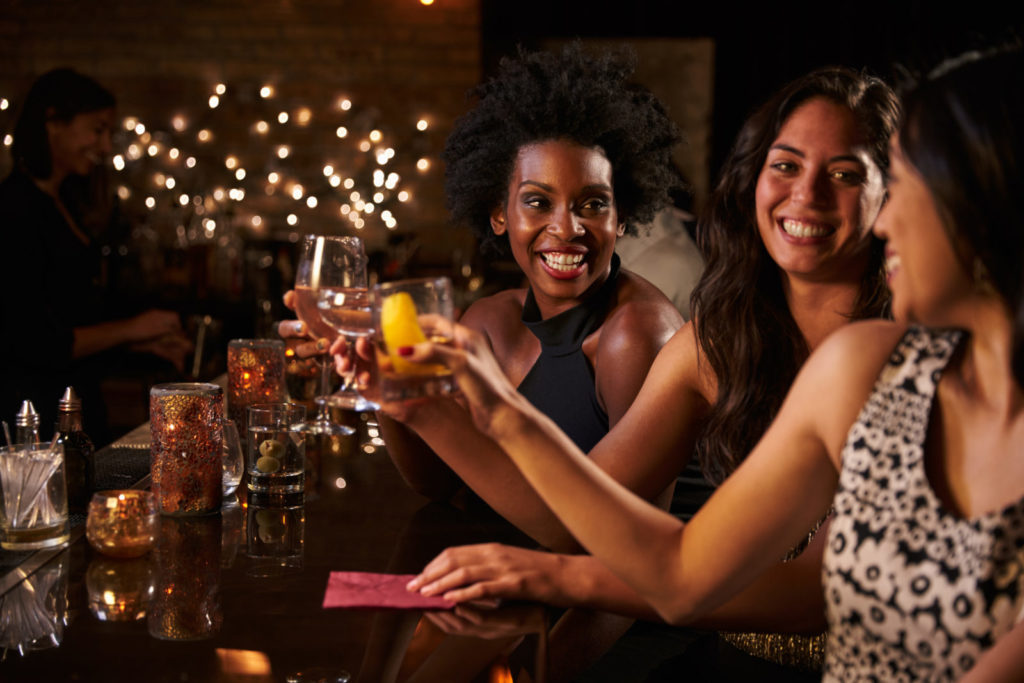 Every sip at Death & Co Denver is a delight for the senses. Whether you're a cocktail connoisseur or enjoy savouring a finely crafted libation, Death & Co Denver is the perfect destination to celebrate your bach party in style and sophistication.
Best For Live Music – Hi-Dive is the perfect hipster hangout for live music and good drinks. 
Best Happy Hour – Local Jones has some of the best happy hour deals in all of Denver, and the food is good too!  
Awesome Vibes – Retrograde serves up awesome and delicious cocktails in a discreet speakeasy cocktail bar lounge inside an ice cream parlour. 
Clubs
In addition to the fabulous bars, Denver also offers some amazing clubs to dance the night away and have a fun night.
Our Top Pick
Headquarters for Colorado's underground music scene, The Black Box takes the top spot for the best club in Denver and one of the most amazing options regarding clubs in Denver.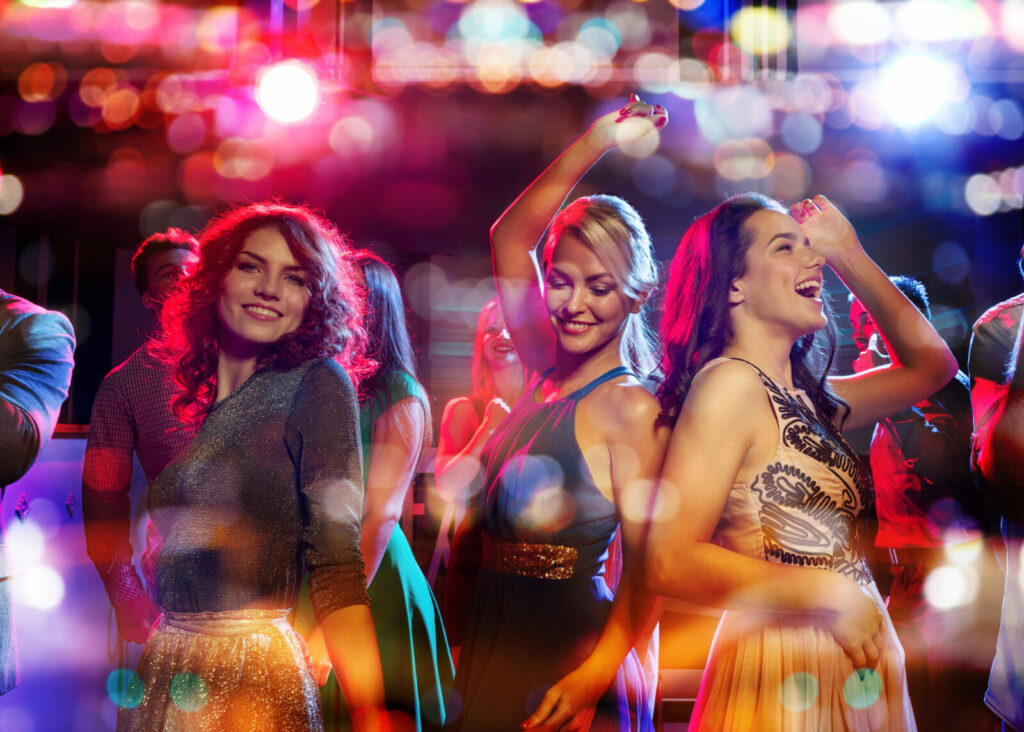 Step into the world of pulsating beats and immersive audiovisual experiences as you and your bachelorette party indulge in the vibrant nightlife scene. Black Box Denver showcases an impressive lineup of local and international DJs, delivering cutting-edge electronic music across multiple genres. 
Certainly, an unforgettable night of dancing and music awaits! 
The Best Vibes – 

Glow Lounge

is precisely that – a lounge that glows. The power of art, music, lighting, and good vibes combine to create the best vibes in the city.

Best For Dancing –

Want to dance the night away?

LaRumba Denver

is Denver's most iconic Latin dance club.
Bag A Butler In The Buff
Hiring a Butler in the Buff is a fun and unique way to add cheeky entertainment to your bachelorette party in Denver. You and your girls will love having a charming and handsome butler on hand to attend to your every need while dressed only in a cheeky bottom-revealing apron.
Butlers in the Buff offers a wide selection of various services to suit your bachelorette party needs. Our handsome helpers will serve delicious drinks with a flirtatious twist. With this in mind, maybe you'd like your cheeky butlers to wait on you hand and foot, serving you and your guests some tasty food while providing lively entertainment.
You can hire our buff butlers for various activities, such as hosting party games or greeting guests as they arrive. Whatever your bachelorette party plans, a Butler in the Buff will add a touch of ass to the occasion.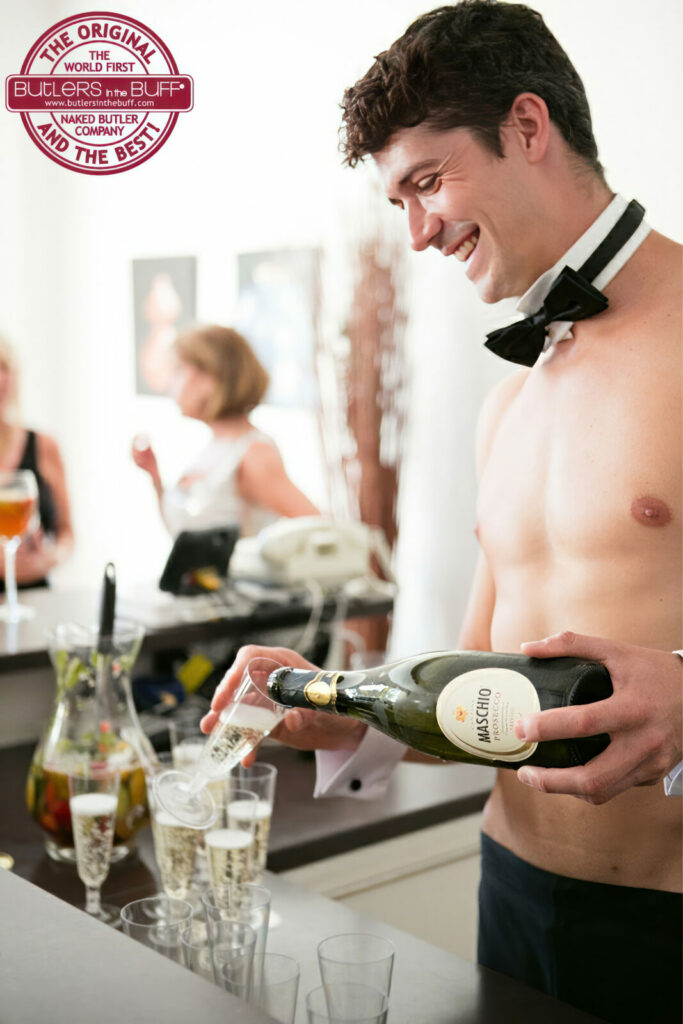 Book Your Buff Butler Bachelorette Denver
Denver is the perfect destination for an unforgettable bachelorette party or a bachelorette weekend. Whether it's the stunning sights or nightlife that doesn't rest until the early hours, this city offers many unforgettable experiences and plenty of options for brides-to-be and their friends. 
In all, hiring one of our sexy bach party butlers is a must for any genuinely successful Denver bachelorette. 
So, gather your bachelorette squad, book your trip, and prepare for a tantalizingly sexy bachelorette party with your own Butler In The Buff!