Wedding or should we say bachelorette season is here! It's time to get busy with your unique and crazy fabulous bachelorette party in Denver.
The mile high city is a great place to celebrate your besties big last fling, a wonderful city with its own unique flavours, colour and energy. With so much to choose from we have put together some ideas to help you get started.
Get your accommodation right, it is the foundation for everything else. Whether your planning a high octane physical trip or your going for style and fabulous or a mix of everything, Having a base that you love will compliment everything else.
Denver Bachelorette Idea#1 –  Boutique Hotels
With so many we can't list them all but here are some of our favorites
The Brown Palace Hotel & Spa – oozing with style, opulence and historic elegance
https://www.brownpalace.com/our-hotel/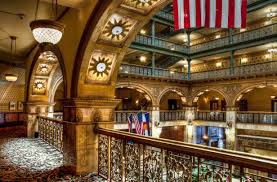 The Art Hotel Modern Chic
Halcyon – Casual & Hip atmosphere
The Ramble – Simply Stunning
The Moxy – Funky, fun & fab
Denver B&Bs
World class Denver has an unlimited supply of B&B's, ranging from the Opulent and luxurious to simple and functional.
Too numerous to list, but to save you a minute of your time, here are the Links to –
Whatever your accommodation choice, No Denver Bachelorette party would be complete without your hunky and handsome Butler in the Buff – www.butlersinthebuff.com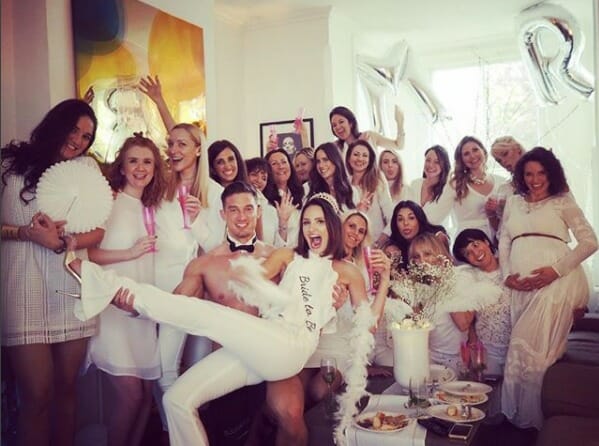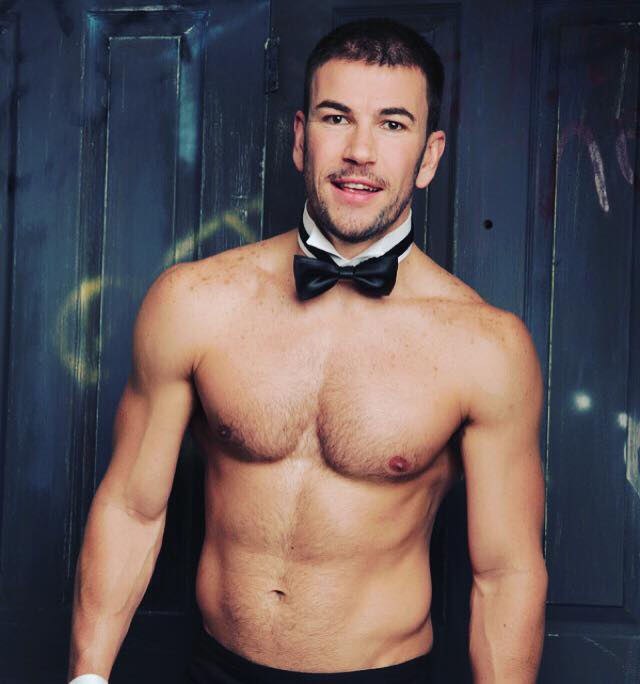 Denver's Bachelorette Idea #2 –  Luxury Spa
Pampering and downtime are going to feature highly in your Denver Bachelorette.
When it comes to pampering your bride and the girls, nothing will beat a visit to one of Denver's luxury spas.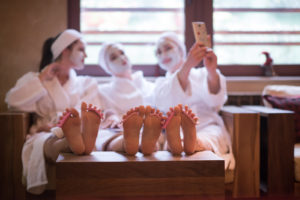 Antoine du Chez at JW Marriott Cherry Creek
Denver Bachelorette Idea #3 –  Butlers in the Buff.
What bachelorette would be complete without some cheeky fun? Our handsome hunks can come to you in your hotel room or apartment, maybe as a surprize for your bride?  
A tasteful fun alternative to a male stripper. Your very own in room hunky helping hand to serve drinks, or help with some fun PARTY GAMES  before your big night out or perhaps to serve brunch.
Your Buff Party Butlers make the perfect start to your big night out.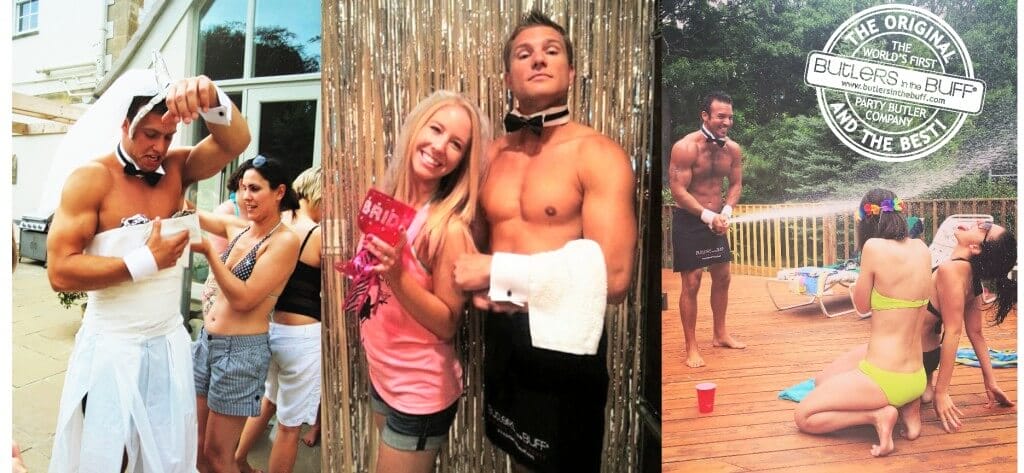 Denver Bachelorette Idea #4 –  Bars, Crawls, Karaoke and Cocktails.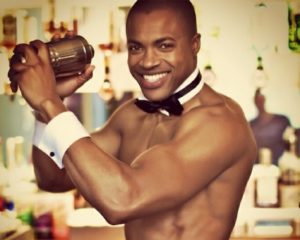 Bars
Your amazing Denver Bachelorette Party is off to a great start, now it's time for the big night out.  
Start off with a hunky handsome Butler in the Buff to come to your room, serve drinks, help with some hilarious party games and get everyone's heart rate up a little before checking out some of Denver's fantastic watering holes.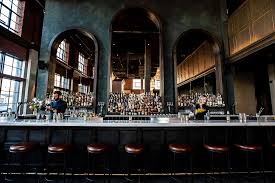 Crawls and Tours
Let these local experts show you the best of Denver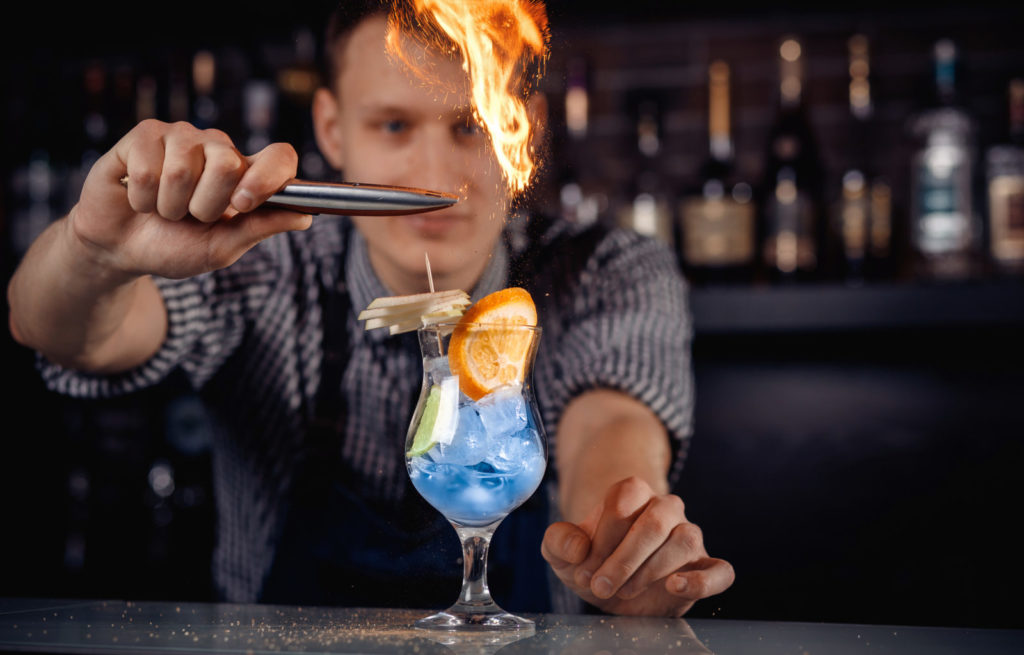 Ok Songbirds, vocal cords lubricated, it's time to let Denver have it! (Cameras at the ready please)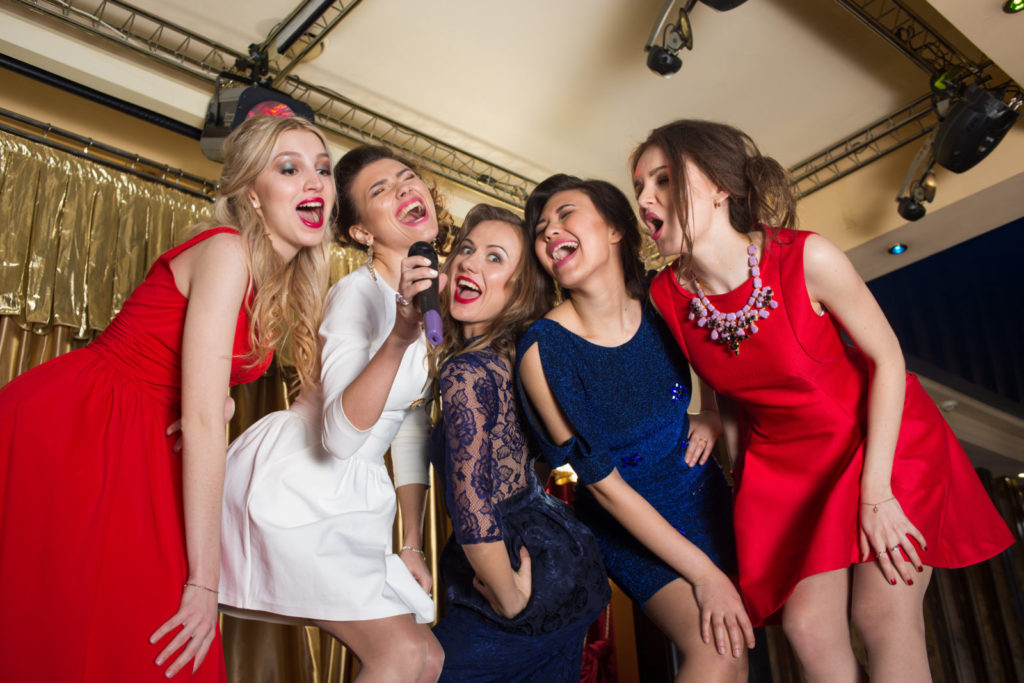 VoiceBox Karaoke (with private rooms)
Denver bachelorette Idea # 5 – Feed your bachelorettes!
Some fun and fancy places for your Denver Bachelorette Party to re fuel. Denver has no shortage of fine eateries. No one likes a HANGRY bachelorette….
Breakfast / Brunch / Lunch (Depending on what time you surface)
The Bindery – Serving Delicious Breakfasts 7 days a week from 7am.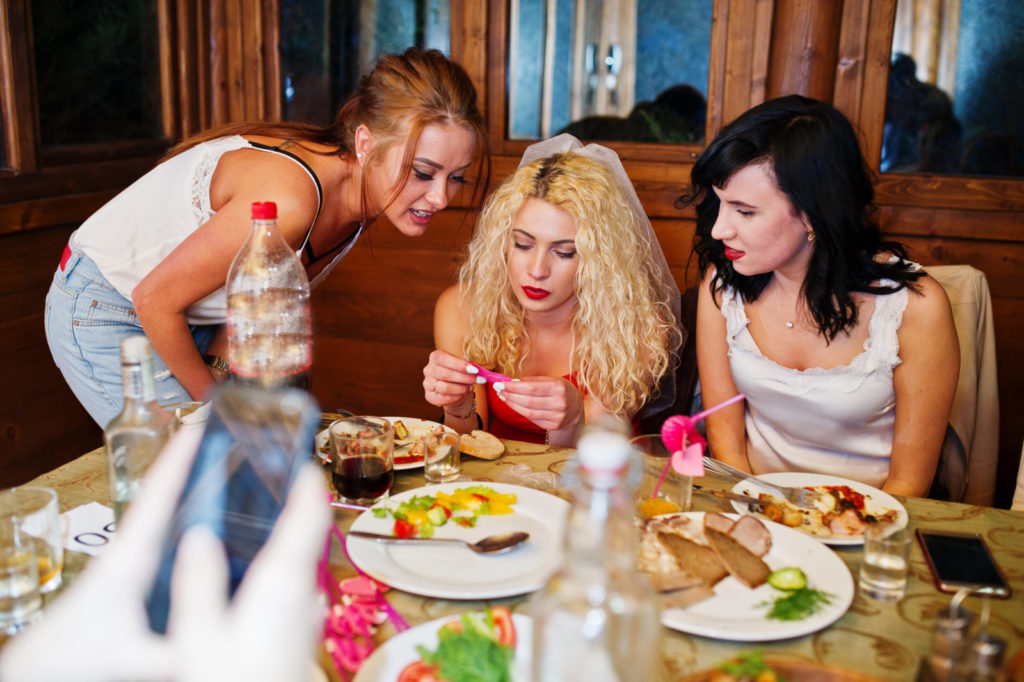 Stowaway – Breakfast dishes that gather inspiration from all over the world
Olive & Finch – Fast-casual breakfast, pastries, Skillets and coffee.
Jelly Cafe – Sweet and happy mornings at this Cap Hill breakfast spot.
Lucile's Creole Cafe – Chicory coffee, beignets, pain perdu, and more Creole specialties.
Fine Dining and Fancy Denver Restaurants
The Acorn – Artisan food market meets Historic Denver
Forest Room 5  -Outdoor area with fire pits and a creek!
Jing Restaurant – Contemporary Asian cuisine with a snazzy lounge
Ophelia's Electric Soapbox – Multilevel eclectic restaurant with live music
Linger – This old mortuary is now a lively restaurant with a rooftop lounge
Denver Bachelorette Idea #6 – Fun activities.
Axe Throwing Bad Axe is the world's largest urban Axe throwing company. They now also serve beer and wine ermm…. to help your aim!
If you're group is feeling the need to get creative and Pintresty try Upstairs Circus over 25 crafty projects to try while sipping your favorite cocktails.  Or (Sundays only) you could try Foul Mouthed Cross Stitch – Good therapy!!
Escape Room – Step into a story and race against time to complete your objective and escape.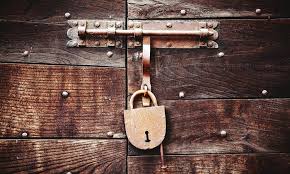 Ummm, or not! 
Georgetown Loop Historic Railroad – Sit back and enjoy this short journey through breathtaking scenery and history.  
Rafting, Horseback riding, Zip Lining and much more –  Just a short drive out of Denver to AVA, plenty of adrenaline filled mountain fun to thrill and make your bachelorette truly memorable.

Or Simply take a stroll through the RiNo district to take in the street art. (Guided tours also available Here)
Denver Bachelorette Idea #7 – Hit the town
Denver's vibrant nightlife has something for everyone, from nightclubs to speakeasies Denver's vibrant and colorful night scene is sure provide your bachelorettes with a wonderful night to (hopefully) remember! Here is a small selection of what Denver has to offer.
Feeling naughty? Try one of these fabulous cabarets complete with burlesque shows
When It's dance time!
Rave the night away at the The Church (An actual converted Church complete with DJ's, dance floors, multiple rooms and levels.  If your bachelorettes are feeling all westerny, then the Grizzly Rose is the place to release your inner Cowgirl.  Are the girls hankering for Dueling Pianos and novelty bucket drinks? (well it is a bachelorette after all) then Howl at the Moon is the place to party through the night.
Denver Bachelorette Idea #8 – Subscribe to the Denver Ear.