Action Packed Stagette Ideas Victoria
The gorgeous west coast awaits! Victoria is a beautiful backdrop for your stagette party.   Tour the famous harbour on a cruise with Fantasea Charters, a bachelorette friendly yacht that provides a fully stocked bar and sound system with room to dance! Why not go for a sexy pirate or cheeky vintage nautical theme? You'll look fabulous as a group and will be all set for a few post sail cocktails.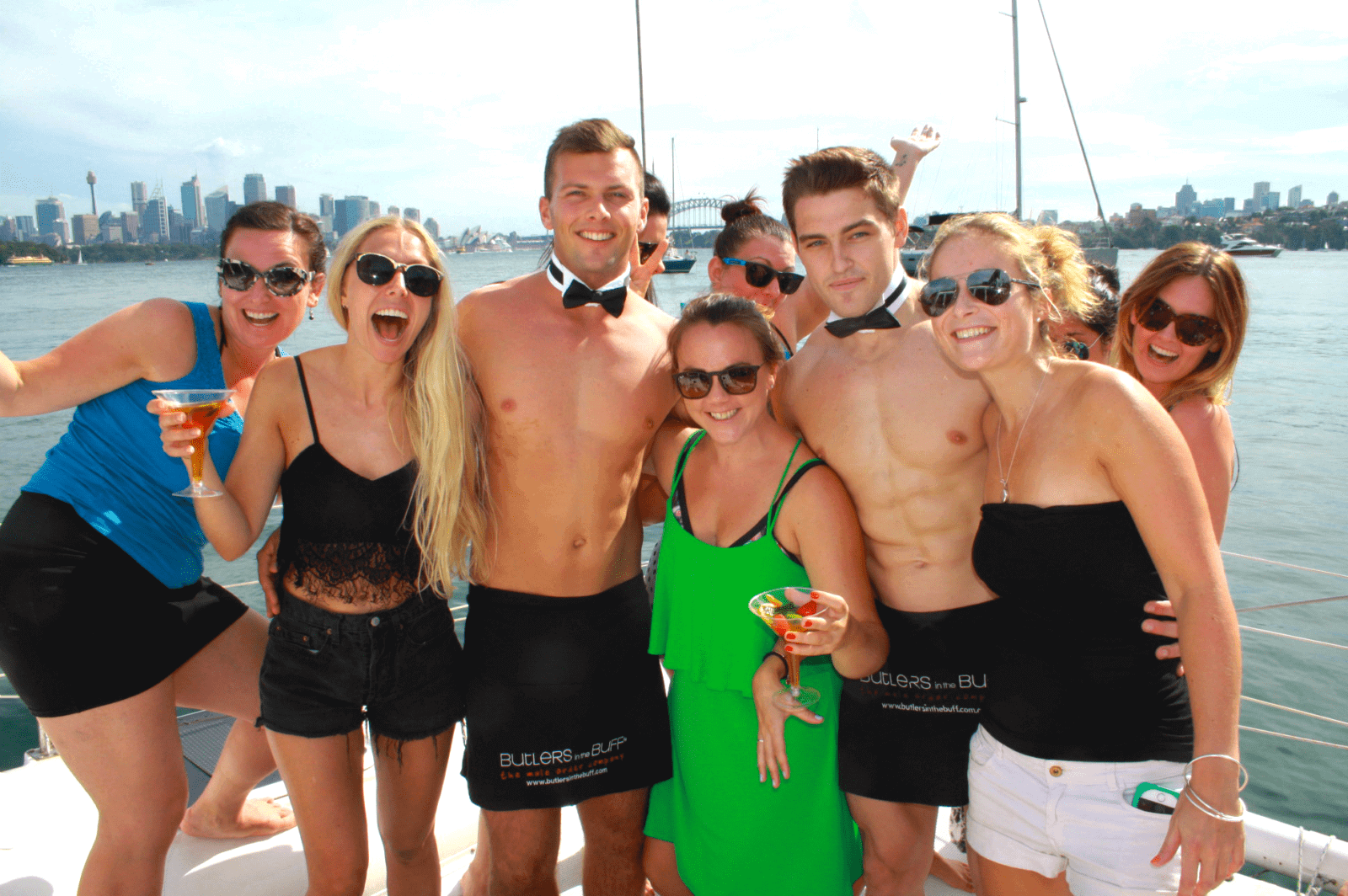 Rent kayaks and go on an urban tour of Victoria's waterways! Ocean River Adventures offer great tours that cater to all levels of experience. The sunset tour is particularly amazing as the twinkling lights of the capital look spectacular from the water!
After an eventful day in the sun, relax in your hotel suite with a few appetizers and cocktails served by a sexy Butler in the Buff. These sexy servers make a great transition before heading out for a meal or a night on the town. Why wait until everyone's had too much to drink to bring on the male? Your Butler in the Buff is truly unique in that he will mingle and interact with your stagette party, pamper everyone and will host your traditional (and not so traditional) party games- ensuring everyone leaves for their night out energized and maybe even blushing! We like to call it the Bachelorette happy hour.
Classy Stagette Ideas Victoria
Have a friend who loves a little black dress and Breakfast at Tiffany's? Go all out with a black and turquoise themed cocktail party at home. Or meet for high tea at the Empress or Buchart Gardens. Love vintage? Get glam with the latest trending Great Gatsby themed stagette party! Head for Clives Classic Lounge, you may have missed their absinthe days (in March), but who knows there may be a sneaky bottle in the back a la speakeasy!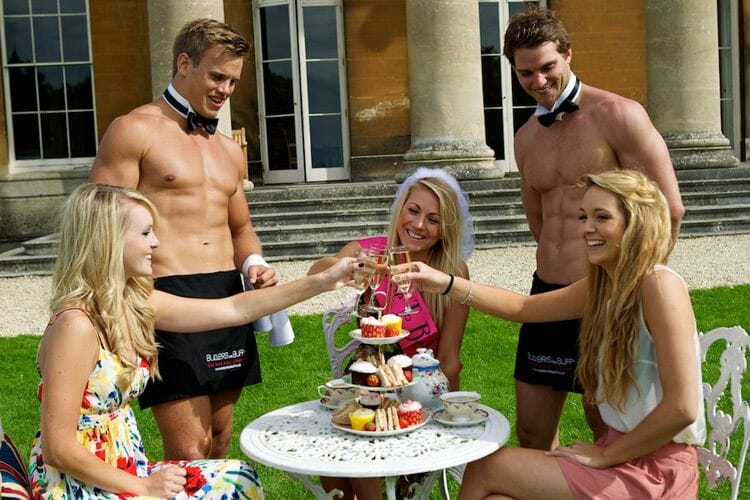 How about a picnic in one of Victoria's many beautiful parks? Beacon Hill is a must, be sure to stop in at Cheryl's Gourmet Pantry they create amazing picnic baskets (in proper wicker baskets!) using fresh, local ingredients. Try the Tuscan Feast, the Grand Marnier dip for the fruit salad is to die for! All baskets include a table cloth and napkins, wine opener, wine glasses, cutlery and fresh flowers to beautify your picnic spot.
Ideas for Stagettes at Home
Whether it's down to budget or maybe downtown Victoria can't handle how wild your group can get-there are plenty of fabulous ideas for a great stagette at home. The sky's the limit! From crazy themes to creating thoughtful, personal touches there is a lot of scope within the privacy of home.
Pamper evening with Butlers in the Buff! Hire a mobile spa to come to your home and transform your living space into a serene escape! Pamper parties at home work best with smaller groups to ensure that everyone gets ample attention. Have a Butler in the Buff serve mimosa, spa pops and other light treats while the girls wait their turn. Articulate and gorgeous these gents know how to really remove the strain from entertaining! He'll fetch and carry, pour the drinks, serve food and do the dishes-looking great coming and going as you boss him about.
Wild burlesque themes are all the rage, and many pole dance companies will bring their class to your home. Either stick with the sporty pole fitness look or go all out with vintage burlesque! If you're stuck for inspiration collect a board of ideas from us on Pinterest-there's a wealth of ideas for any chosen stagette theme!
Happy planning!