Bachelorette Party for the Food and Wine Lover
San Francisco is on the doorstep of Napa wine country and you can have your pick of the crop when it comes to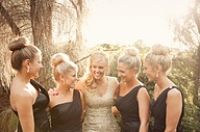 tasting tours. There are fabulous wine tours that operate from San Francisco, many offer door to door service (useful considering the amount of wine you could drink) as well as a reasonable stagette package. Crazy for cocktails? Enlist a master mixologist to lead your group in a cocktail class!
There are also a range of dinner cruise companies to choose from for sunset tours of the bay or even sailing companies that bar hop!
Hire a Butler in the Buff
Bachelorette Party Cocktail Hour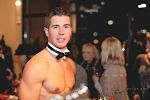 Bachelorette parties are so often a mix of work colleagues, cousins, college friends, sorority sisters all who need to find some common ground and get along for the evening!
The perfect place to start is with a Butler in the Buff Cocktail hour! Gorgeous and articulate servers that know how to get a party started. Your scantily clad butler will answer the door, serve drinks, help host party games and even clear up afterwards. A great way to start the weekend with a little food, wine and the traditional bachelorette party games. Butlers in the Buff will have everyone giggling and mixing together-a perfect icebreaker!
 Fifty Shades of…Butler in the Buff!
Feeling adventurous? Why not host a sexy boudoir photo party? Or throw a passion diner en blanc party! Ask everyone to dress in white and turn your home into a fantasy grotto with an all white theme. Lavish the living room with white candles and candelabras, select white fabrics in a variety of textures and sheers to cover your existing furniture and paint natural objects to create stunning accents and centrepieces! Have a few Butlers in the Buff wait on your guests with chocolate dipped strawberries and champagne. Then let your passion party or lingerie host turn up the heat!