Book A Buff Butler for your Bachelorette in Toronto, Ontario.
Discover Our Top Bach Party Recommendations For Toronto
Your bachelorette party will be a royal hit in "Queen City"! Toronto has everything you need for an unforgettable weekend.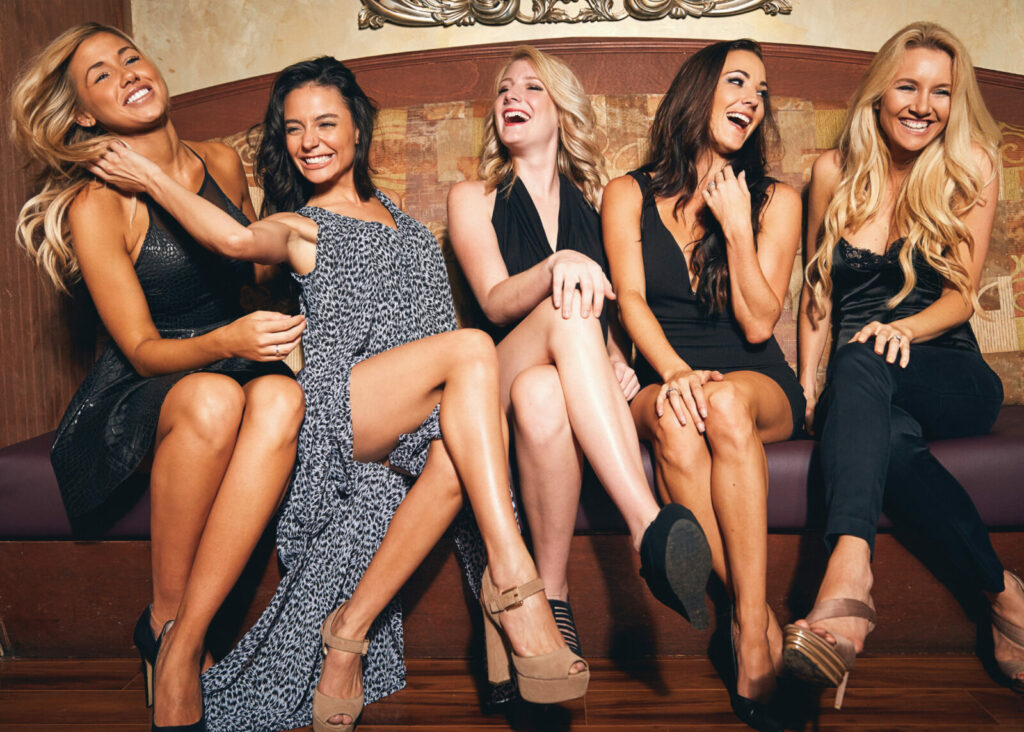 Whether your bachelorette crew wants to spend the day being pampered, eat delicious food, sip tea, or party, Toronto offers something for everyone.
Let's take a look at everything this city has to offer and what every Toronto bachelorette party needs to succeed – including a hot AF Butler In The Buff from our amazing Toronto Bach Butler crew! These butlers can also travel to Niagara, Blue Mountain, Prince Edward, and other locations nearby.  
Bachelorette Accommodation in Toronto
Everyone knows a successful bachelorette weekend relies on finding the best accommodation. Toronto has no shortage of great places for you and your girls to call home on your bachelorette weekend.
With the entertainment district and Downtown being the go-to neighbourhoods for first-time travellers to Toronto and locals alike, it is no surprise that these take our spot for our favourite areas in the city to stay. 
If you are looking for fantastic food, sleek martini bars, and trendy pubs, Little Italy is also an excellent choice for an epic bachelorette.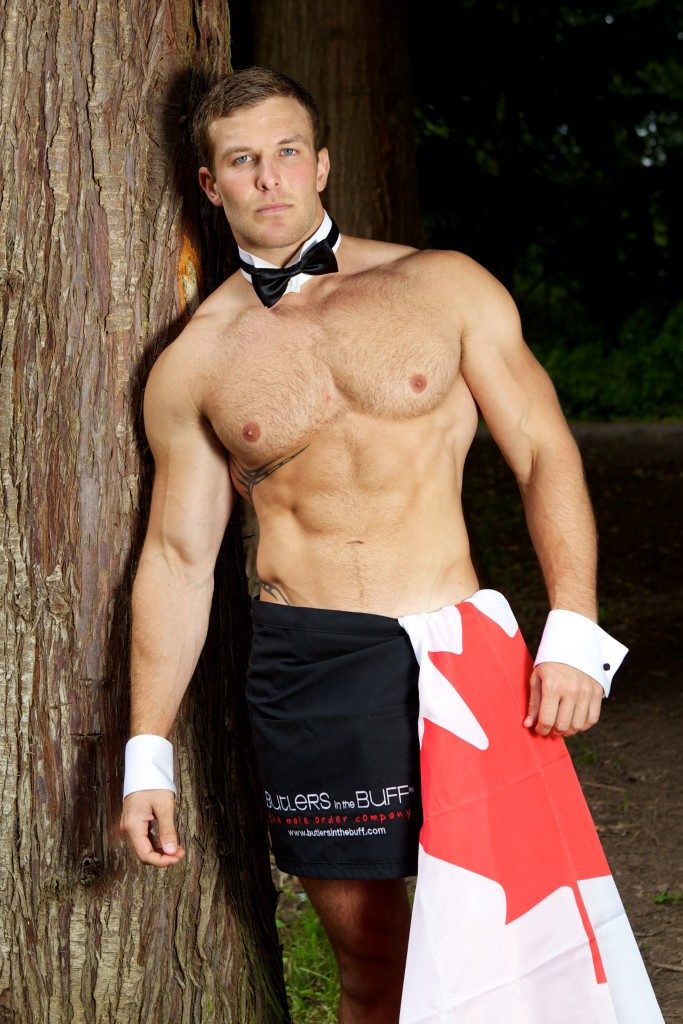 Our Top Pick
Our top bach party pick for the best hotel is the Four Seasons Toronto—the epitome of luxury and indulgence. When you enter the elegant lobby, you'll be greeted with impeccable service and a sophisticated ambiance. 
The hotel boasts beautifully designed and exquisitely furnished rooms, providing the perfect backdrop for a memorable celebration. Whether you choose to relax in the lavish spa, enjoy a refreshing dip in the rooftop pool with stunning views of the city, or savour delectable cuisine at one of the hotel's acclaimed restaurants, every moment spent at the Four Seasons Toronto is sure to be an unforgettable experience. 
The hotel's central location also offers easy access to Toronto's vibrant nightlife and entertainment scene, ensuring that your bachelorette party will be filled with excitement and unforgettable moments.
In addition to the luxurious accommodations, the Four Seasons Toronto offers a range of personalized services to enhance your bachelorette party experience. The concierge team can assist in organizing every detail, from arranging spa treatments and private dining experiences to curating bespoke itineraries tailored to your group's preferences. 
The hotel's attention to detail and commitment to creating unforgettable moments ensures that your bachelorette party will be extraordinary. 
Other great options:
No matter where you stay in Toronto, you and your girls will find somewhere to suit your group. But staying in a private rental apartment means plenty of alone time to spend with one of our hunky Buff Butlers.
What To Do On Your Toronto Bach?
Toronto offers some excellent options for bachelorette party daytime activities, from pool parties to daring edge walks and even high tea; here are some of our favourites: 
Our Top Pick
It's time to see Toronto like never before. Our Buff Butlers aren't the only thing in this fabulous Canadian city that will get your heart racing.
Our top pick for daytime fun in Toronto has to be EdgeWalk at CN Tower. Embarking on the EdgeWalk is an exhilarating and unforgettable experience. As you step out onto the open-air ledge, 116
 stories above the ground, you'll feel a rush of adrenaline like never before.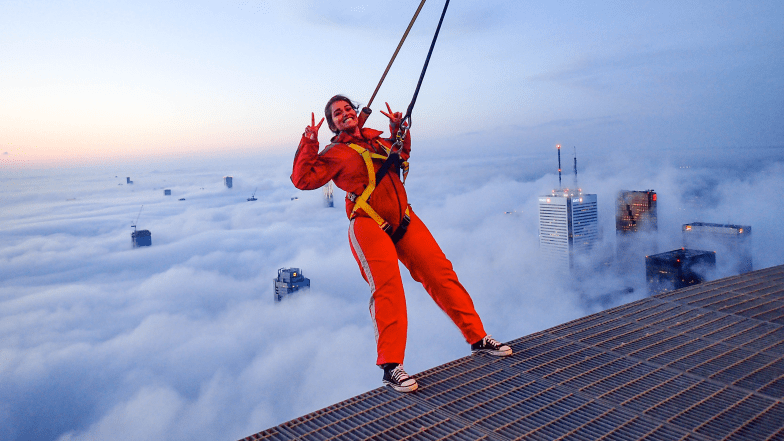 The EdgeWalk is the world's highest full-circle hands-free walk, allowing you and your bach party babes to take in breathtaking panoramic views of Toronto while securely harnessed to the tower. It's the perfect activity to add a sense of adventure to your bachelorette party – and think of the awesome Insta pics!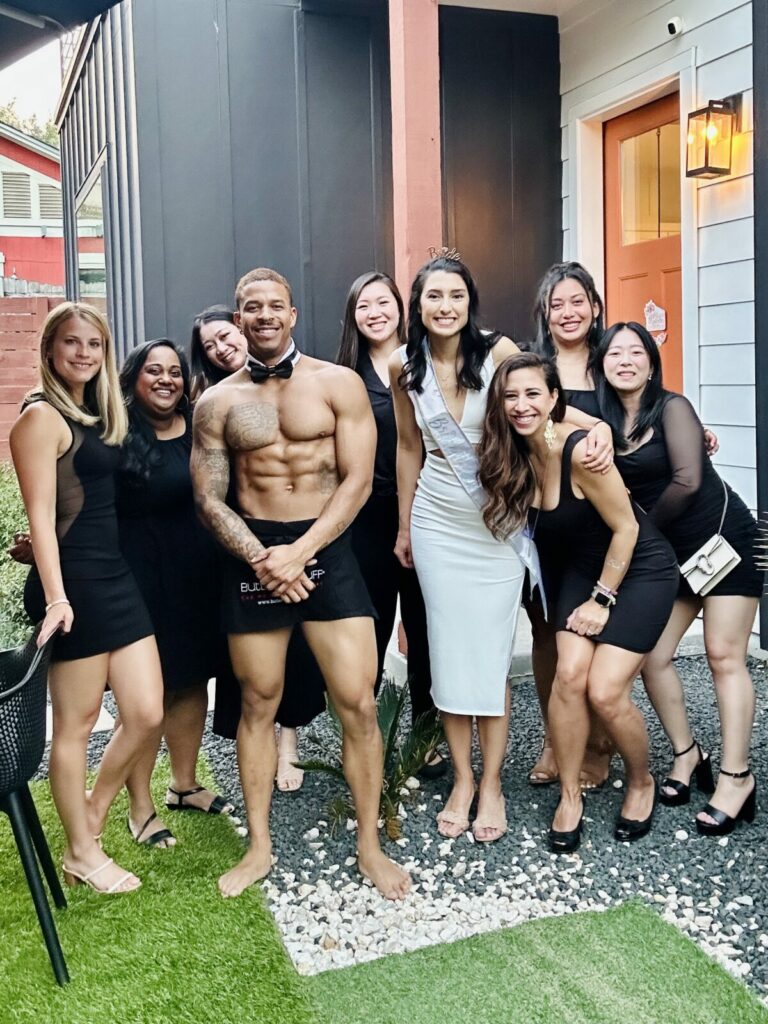 Daytime Artsy
Even our Cheeky Butlers like to get out and explore the artistic side of the cities they visit.  Here are some great choices for artsy experiences in Toronto for you and your bachelorette ladies to enjoy:
Our Top Pick
Our top choice for artsy bachelorette activities is Lip Lab.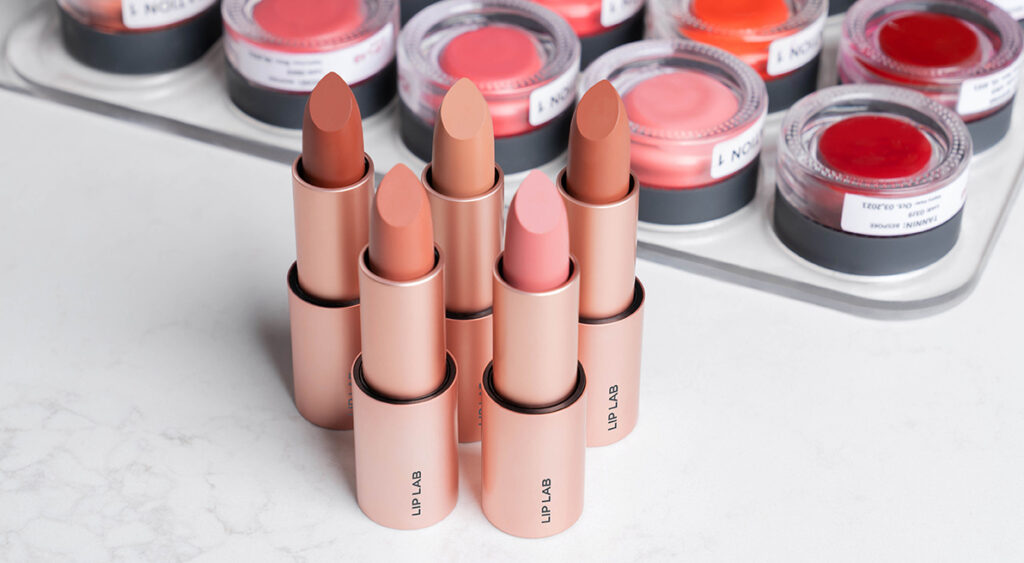 Lip Lab provides a luxurious setting where you can gather and enjoy a private lipstick-making session led by the expert Lip Lab team. You can select the perfect shade and customize the scent and packaging. Every aspect of your lip product is tailored to your preferences! It's the ultimate opportunity to create a unique lip shade for your bridal party and leave with personalized beauty treasures.
Gardens – Allan Gardens Conservatory is the place to go to enjoy gorgeous botanical gardens, foliage, and stunning walks. 
Art Galleries – MOCA Toronto, or The Museum of Contemporary Art, is the perfect place to check out modern artworks. 
Street Art Scavenger Hunt – No matter where you go in Toronto, you are going to find some amazing local street art. There is so much great art there is a map! Make sure to get some instagramable moments with your squad while out on the town.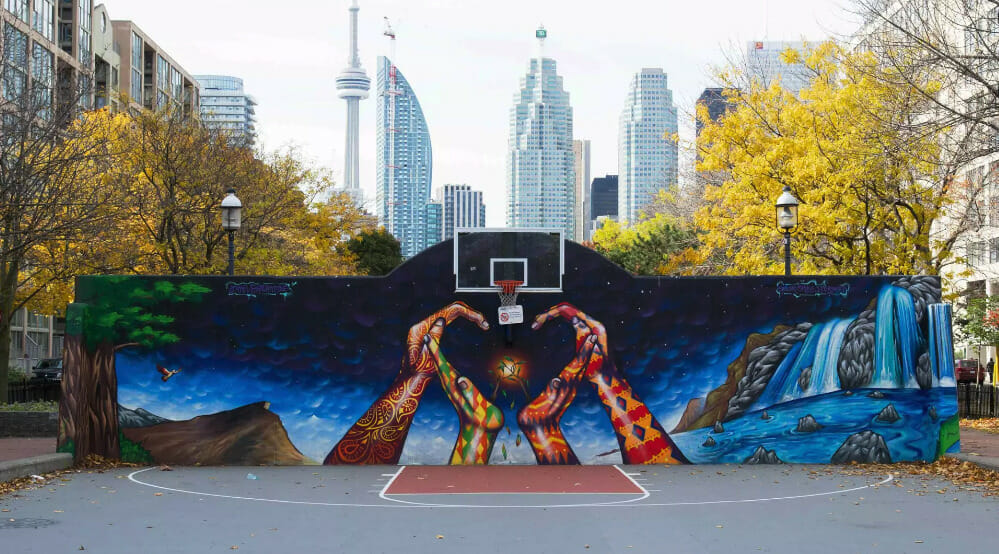 Toronto Dining: Top Choices For Bachelorette Party Food 
Toronto is a foodie haven. There is no shortage of exceptional places to eat and try delicious cuisines. The culinary offerings in Toronto are sure to satisfy the girls' appetites.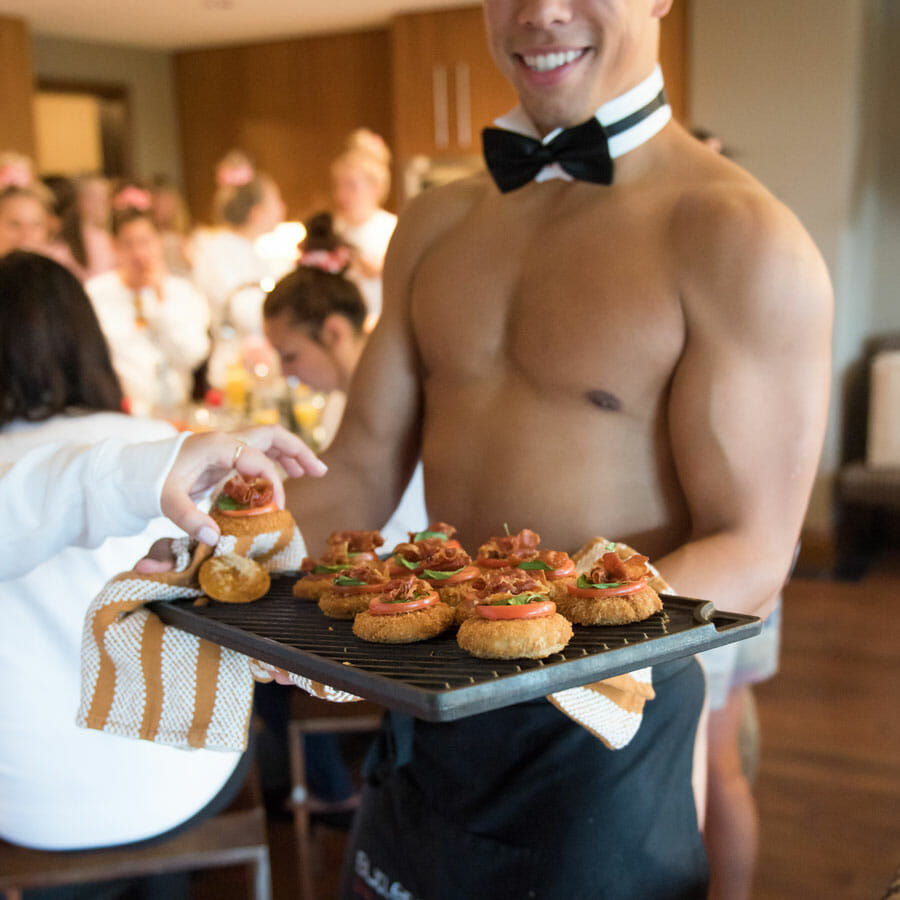 The only thing more delicious than food in Toronto would be the buns of our Buff Bach Butlers. 
Our Top Pick
Jacobs & Co. Steakhouse is our top pick for Toronto eating that offers a stylish and trendy setting that sets the stage for a glamorous bachelorette celebration. 
The moment you step inside, you'll be greeted by a warm and inviting ambiance, with the tantalizing aroma of perfectly grilled steaks filling the air. The menu at Jacob's Steakhouse features an impressive selection of prime cuts prepared to perfection by their skilled chefs. 
Whether you prefer a juicy ribeye, a tender filet mignon, or a flavorful New York strip, each steak is cooked to your desired level of doneness, accompanied by delectable sides and sauces.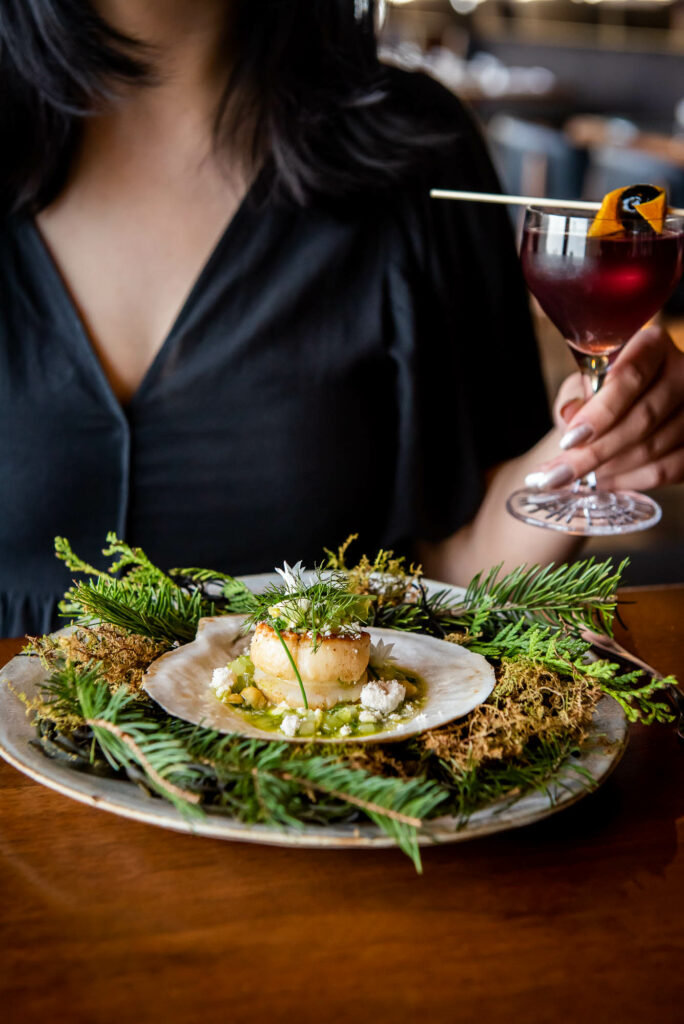 Toronto Bach Spa Treatments
A visit to a spa is a must at any bachelorette party in Toronto. And the only thing steamier than the saunas in these spas is our hot bach party butlers. 
Our Top Pick
The spa at Four Seasons Hotel is one of the best spas in Toronto. 
This luxurious spa offers a haven of tranquillity and rejuvenation. From the moment you step into the serene and elegant space, you'll be enveloped in a world of serenity and opulence. This Spa offers a wide range of treatments and services designed to pamper and revitalize your mind, body, and soul. Whether you opt for a soothing massage, a revitalizing facial, or a rejuvenating body treatment, the highly skilled therapists will cater to your every need. Everyone will leave feeling refreshed and rejuvenated.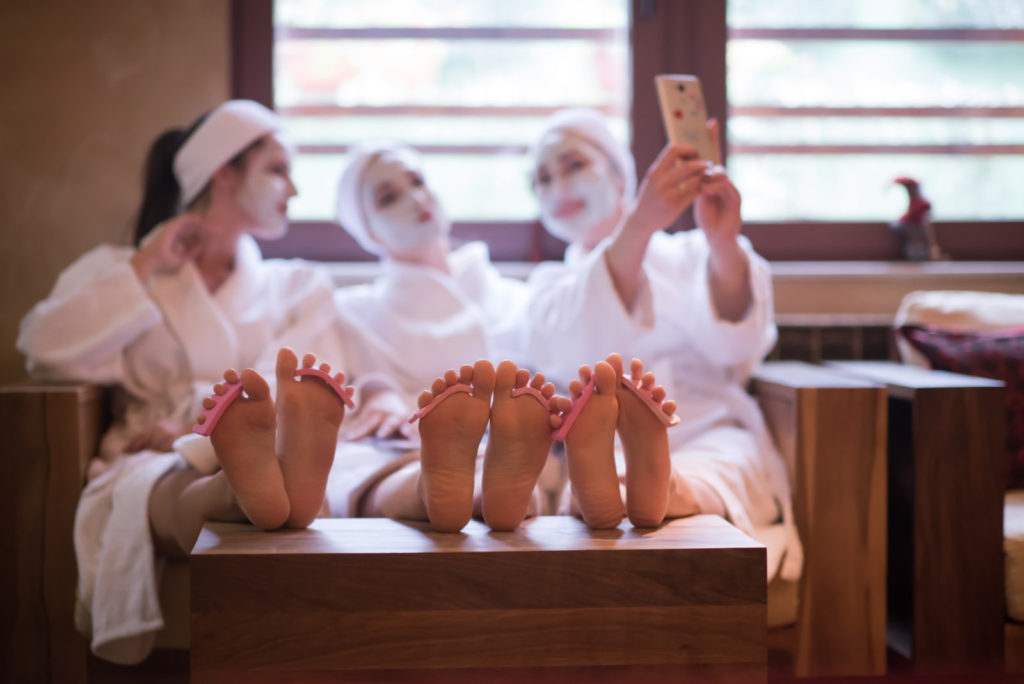 Toronto Nightlife: Best Party Bars for Your Bachelorette
Toronto has a vibrant nightlife scene ideal for bachelorette parties looking to party until the sun comes up. With so many options for nightlife in Toronto, you and your girls will dance the night away in style.
Whatever you get up to in Toronto at night, there is no better way to kick off your party than with Butlers In The Buff. Our gorgeous buff butlers will bring your bachelorette party games to life to start off your celebrations or close out the night.
Bars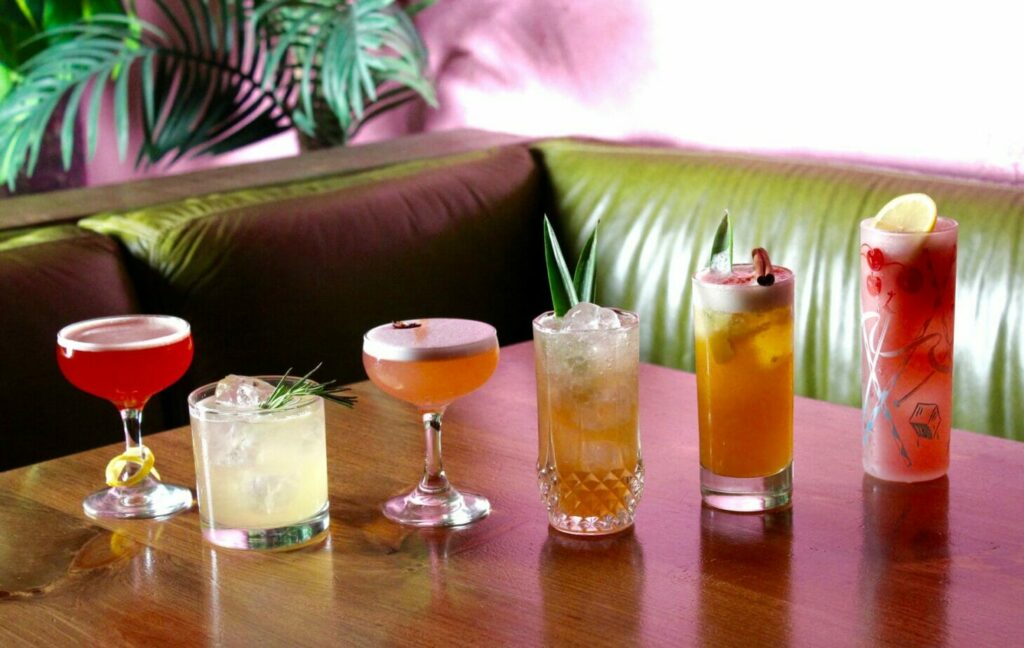 Our Top Pick
Immerse yourself in a world of innovative and tantalizing cocktails at BarChef for an unforgettable bachelorette bar crawl. This renowned cocktail bar takes mixology to new heights with its unique and artistic approach to crafting drinks. 
Stepping into BarChef feels like entering a realm of creativity and sensory exploration. The bar's menu features an extensive selection of imaginative and expertly crafted cocktails that are a feast for the senses. From visually stunning presentations to intricate flavour combinations, each drink is a work of art that will impress even the most discerning cocktail connoisseurs. 
Some other great options: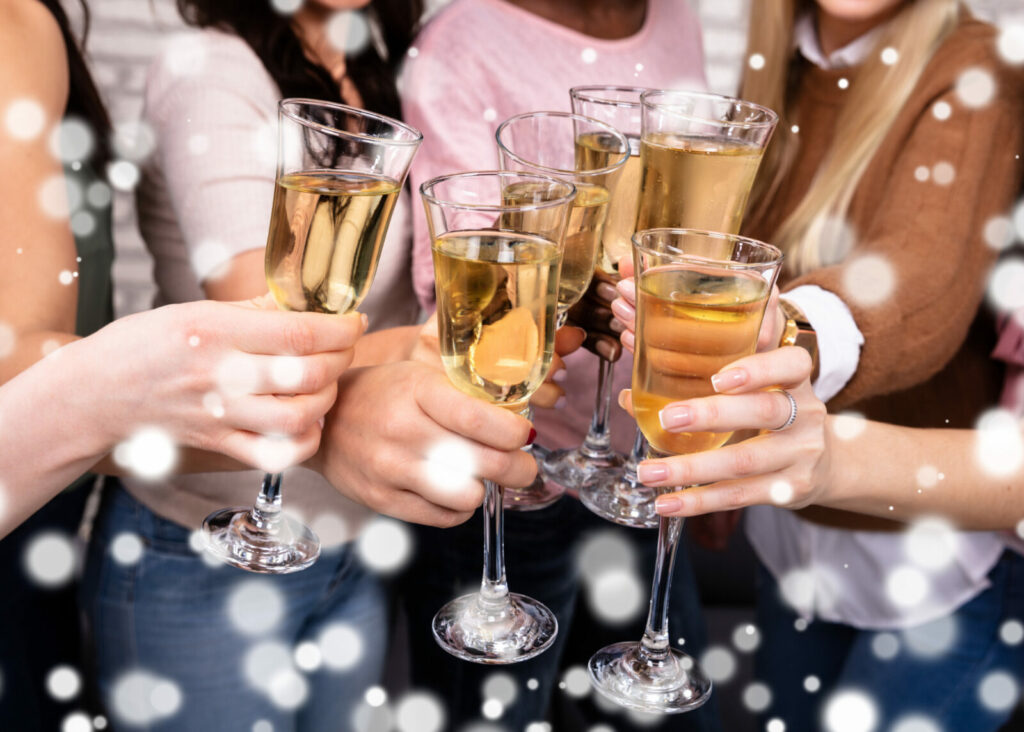 Clubs
Our Top Pick
Get ready for the ultimate girls' night out at Barcode Saturdays, located inside NEST Nightclub Toronto. 
This is where the party truly comes alive! Whether you want to elevate your experience with a VIP bottle service booth or join the guest list, this nightlife extravaganza promises a good time. And the best part? You and your bach babes can get in for free and receive complimentary champagne when you arrive before 11:30 pm every Saturday! Remember to sign up on the guestlist for extra perks too.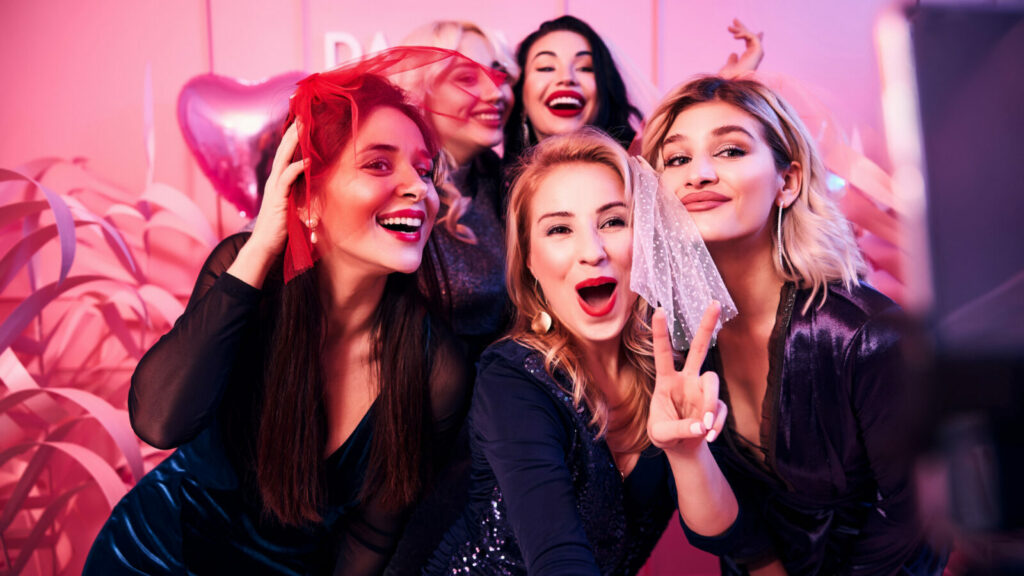 Bag A Butler In The Buff
Hiring a Butler in the Buff is a fun and unique way to add cheeky entertainment to your bachelorette party in Toronto. You and your girls will enjoy having a charming and handsome butler on hand to attend to your every need while dressed only in a cheeky bottom-revealing apron.
Butlers in the Buff offers various services to suit your bachelorette party needs. Our cabana boys will serve delicious drinks with a flirtatious twist, or maybe you'd like your cheeky butler to wait on you hand and foot, serving you and your guests some tasty food while providing lively entertainment.
You can hire one of our buff butlers for various activities, such as hosting party games or greeting guests as they arrive. Whatever your bachelorette party plans, a Butler in the Buff will add a touch of ass to the occasion.
Book Your Buff Butler Bachelorette Toronto
Toronto is the perfect destination for an unforgettable bachelorette party. From darling edge-walking adventures to bespoke cosmetics, and luxurious spas, the city offers endless fun for brides-to-be and their friends. 
Hiring one of our sexy bach party butlers is necessary for any successful Toronto bachelorette!  So, gather your girls and prepare for the sexiest bachelorette party in Toronto with Butlers in the Buff!