YOUR MUM?
A bachelorette party is the first indication that your wedding is close and the only thing you have to do for your bachelorette Party is write out the guest list. Yes brides that is right you need to hand over the organisation of this event to your trusted bridal party.
The main question is do you invite your mum? Unfortunately there is no wrong or right answer to this question. There are a few factors that come into play when inviting the "older"crowd, if straight up the answer is yes then easy invite them. It may not be the norm but its your bachelorette party and you can invite who ever you want just make sure your bridesmaids know any limitations they may have.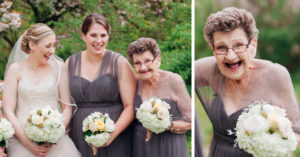 If you are completely against your Mum and the older generation attending your bachelorette party because they can be a bit of sticks in the mud then here are a few tips on how to let her know:
Firstly be honest!
Don't be vague or put the decision off until later. You have plenty on your mind without having to worry about this, just be upfront about the fact that you just want to have a night with your bridal party. If she is just not taking no for an answer then consider our next point.
Organise a mother-daughter date!
Make her feel special by arranging a day / evening when you go out to dinner just the two of you where you can discuss the wedding plans. You could even spend a special day going to find her outfit for the wedding or a afternoon session at a day spa, better still all three I mean that sounds pretty great even if you do invite her the bachelorette!
She won't let it go she really wants to attend the bachelorette party!
If your Mum is putting the guilt trip on you and just won't let it go because she really wants be involved the best idea is to split your hens party into two sections. The first can be a classy high tea during the day with topless waiters of course as even Granny loves a little bit of a classy topless waiter service. Then let your hair down later at night with your girls and hit the town.