San Francisco Bachelorette Idea #1 Go Play Outside
A city that's nestled in the middle of an outdoor playground needs to be taken advantage of! When planning outdoor activities consider the abilities of the whole group for maximum enjoyment. Gauge the risk factor too as you wouldn't want to be responsible for a bride hobbling down the aisle on crutches! Try white water rafting, rock climbing, or a surf camp! White water rafting season is from April to September and is usually along the Eel or American rivers. Reputable companies to go with are Tributary, All Outdoors and American Whitewater. If you're after an activity that is a little more mellow consdider sea kayaking tours with Sea Trek. San Francisco boasts many world class cross country mountain biking trails too. Head back to your home or hotel suite for a shower before surprising the girls for the evening with dinner and drinks served by a scantily clad Butler in the Buff! The perfect surprise ending for a true west coast bachelorette adventure.
San Francisco Bachelorette Idea #2 San Fran Glam
Your BFF bride to be is: vivacious, loud and brings the sass. Well there's nothing more opulant and sassy than burlesque! The place to be in San Francisco is Red Hots Burlesque. Plan for an evening's entertainment with the public or grab their bachelorette package for private parties. Enjoy a workshop while Butlers in the Buff serve the refreshments and throw in their 'cheeky' two cents!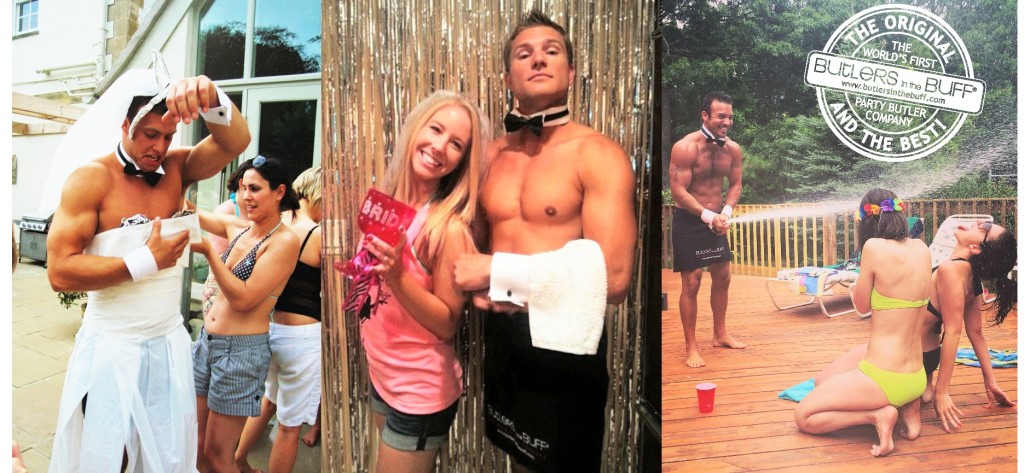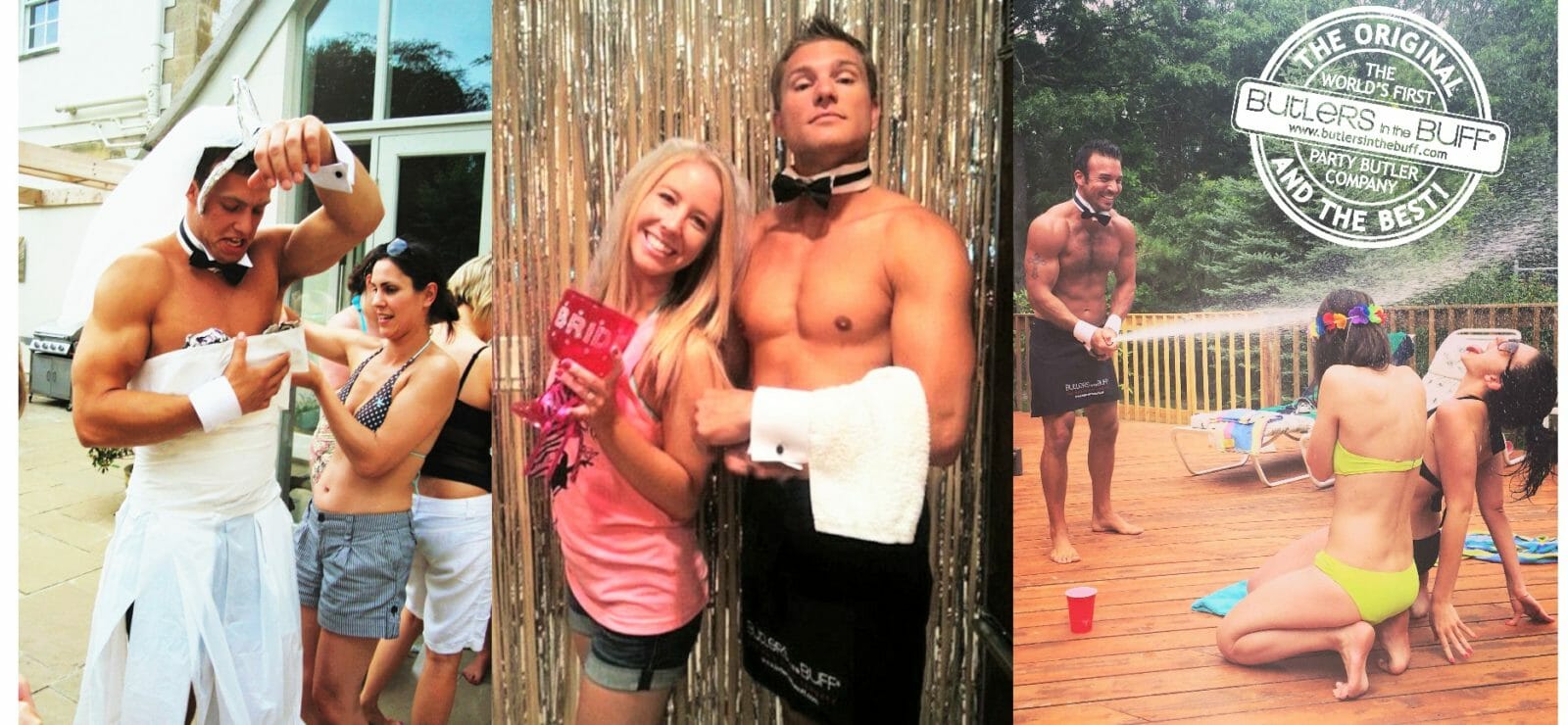 San Francisco Bachelorette Idea #3 Nautical Naughtiness
If your bachelorette party is in the heat of summertime then head for the ocean! San Francisco has harbour cruises galore. Hornblower is a bachelorette friendly cruise company and what better way to spend an evening with the girls than watching the sunset over the Golden Gate Bridge! Go all out and dress together in vintage nautical themes and have your Butler in the Buff play along with a saucy sailors cap. He'll ensure everyone's drinks host bachelorette party games and keep your bachelorette party afloat all night long!
Hire a Butler in the Buff
San Francisco Bachelorette Idea #4 Green Goddess
If you're a true west coaster than living green is probably as easy as breathing. For the eco-friendly green bachelorette party inspiration can be a bit of a challenge! It really comes down to using what's around you for inspiration. Picnics are a popular way to enjoy the outdoors for instance start with locations like Chrissy Field and run with a seaside theme. Or go for an old world English Tea Party in Golden gate Park (or Mad Hatter theme at Buena Vista!). Add in a bike ride with beautifully adorned bikes through your favourite park and you have the recipe for a perfect afternoon. Host an organic cocktail mixology class from your home! Your Butler in the Buff can serve up your creations-and let's face it he comes in packaging that isn't thrown away!
San Francisco Bachelorette Idea #5 Best Crash Pads
Out of town? Or looking for a great base for your bachelorette party to stay in San Francisco? Check out these bachelorette party friendly hotels that will not only please the bride to be but are a stone's throw from all the San Fran Fun!  The W , we love this chain of modern boutique style hotels.
Hotel Vitale– gorgeous views of the bay and the decor is classic luxury.
The Ritz Carlton– if your budget allow for this stunning hotel then you will not be disappointed with the service, rooms and to die for spa!
Best use of your crash pad for a bachelorette party in San Francisco is to turn it into a space for mingling, respite and relaxation (or recovery!). Little details like personalised hangover hampers and a recovery brunch in the room so no one need leave the hotel make the weekend memorable. From slinky pajama parties with your Butler in the Buff, to a cocktail hour with your helpful hunk- there are some great variations of how to intermingle eye candy into your weekend plans!
For even more inspiration check us out here and on Pinterest, Facebook and Twitter!
Butlers in the Buff are also available for hire in Los Angeles, San Diego and Las Vegas!