Book A Buff Butler for your Bachelorette in Houston, Texas.
Discover Our Top Bach Party Recommendations For Houston
Your bachelorette will blast off in "Space City," with Houston having everything you need for an epic bachelorette party weekend. 
Whether your bachelorette crew wants to explore the sights, eat delicious food, or (most importantly) party, Houston offers something for everyone.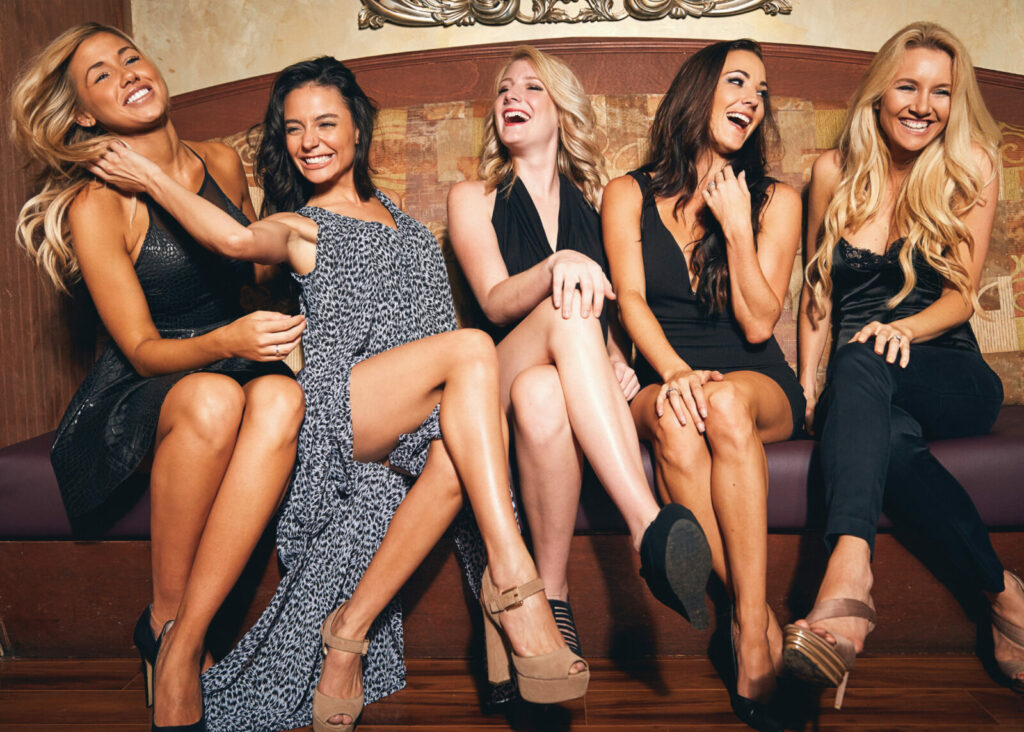 Let's look at everything this city offers and what every Houston bach needs to succeed – including a hunky Butler In The Buff from our amazing Houston Bach Butler crew.
Bachelorette Accommodation in Houston
Everyone knows a successful bach depends on finding successful accommodation. Houston has no shortage of great places for you and your girls to call home on your bachelorette weekend.
With Downtown Houston being the go-to place for first-time travellers to Texas and those who want to be close to the hustle and bustle, it is no surprise that it takes our spot for our favourite area in the city to stay. 
If you are looking for upscale shopping, fine dining, and accommodation to die for, then Galleria is also a fabulous choice for an epic bachelorette. 
Our Top Pick
The Hyatt Regency Houston is our top bach party pic. With its prime location and luxurious amenities, this hotel is in the heart of downtown Houston. It is just steps away from the city's best dining, shopping, and entertainment options. 
Boasting luxurious amenities, including a rooftop pool, full-service spa, and modern fitness center. After exploring the city, you and your girls can unwind with a drink at the hotel bar or enjoy a delicious meal at one of the hotel's two restaurants. The Hyatt Regency Houston also features spacious guest rooms with plush bedding, modern furnishings, and stunning city views. It doesn't get much better than this. 
No matter where you stay in Houston, you and your girls will find somewhere to suit your group. But staying in a private rental apartment means plenty of alone time to spend with one of our sexy Cabana Boys.
What To Do On Your Houston Bachelorette?
Houston offers some unique options for bachelorette party daytime activities, from rooftop parks to luxury shopping and more; here are some of our favourites: 
Our Top Pick
It's time to see what Houston has to offer. Our Buff Bach Butlers aren't the only sight in this fabulous Texan city.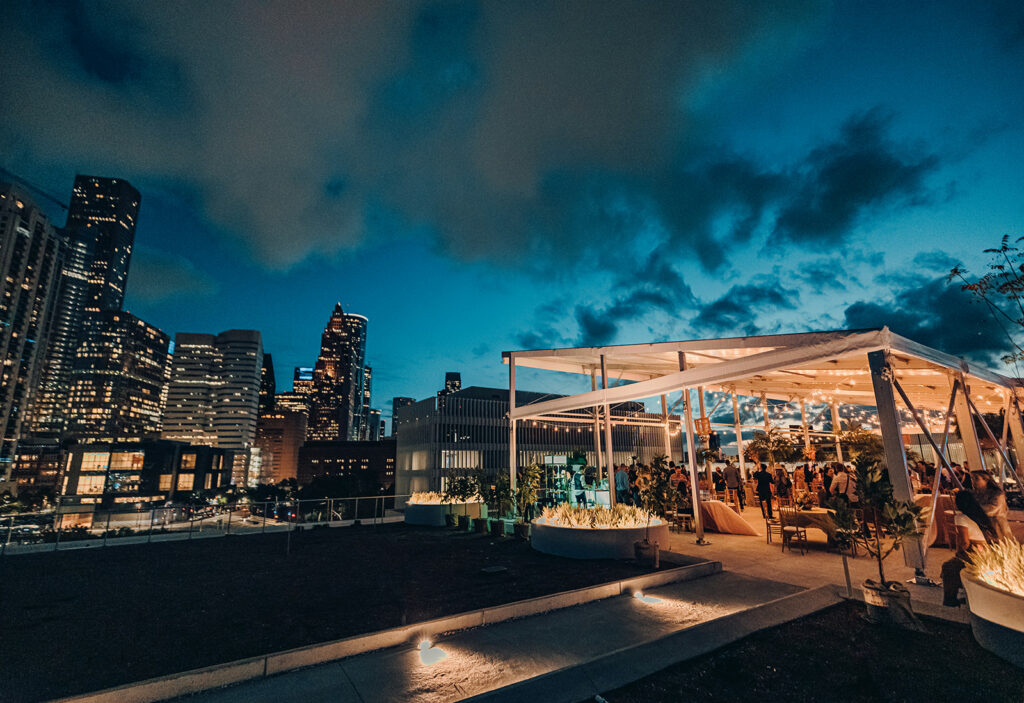 Our top pick for daytime fun in Houston has to be POST SKYLAWN. Skylawn is a stunning rooftop event space in the heart of downtown Houston, offering breathtaking views of the city skyline and a chic, modern atmosphere perfect for celebrating with your closest friends.
Skylawn boasts an expansive outdoor terrace, perfect for enjoying a cocktail or two while taking in the city views. While there, visit SKYFARM and see the fantastic rooftop farm showcasing the best urban agriculture. Or check out OUTPOST, an outdoor live music event.
Daytime Artsy
Even our Cheeky Butlers like to get out and explore the artistic side of the cities they visit. 
Here are some great choices for artsy experiences in Houston for you and your bachelorette ladies to enjoy:
Our Top Pick
Our top choice for out-of-this-world culture in Houston has to be the Space Center Houston. 
Located just a short drive from downtown, Space Center Houston is the official visitor center for NASA's Johnson Space Center. It offers an interactive and educational experience for you and your bachelorettes.
Learn about the history and future of space exploration, see actual spacecraft and artifacts, and take a tram tour of the Johnson Space Center to see where those sexy astronauts train for space missions.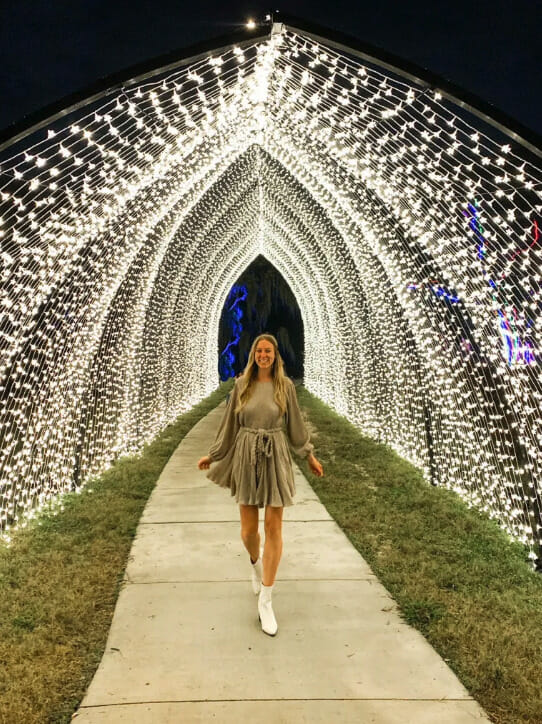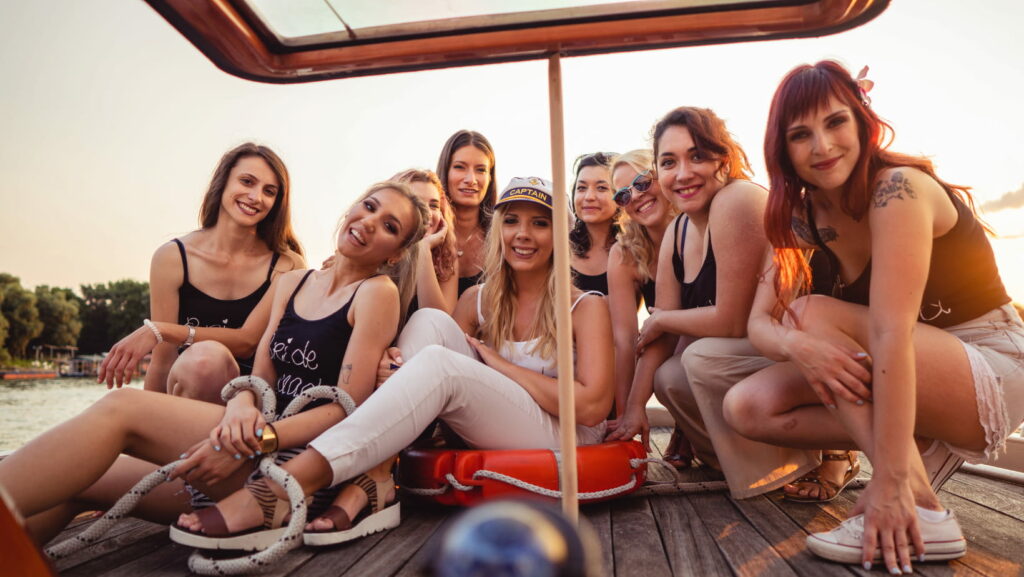 Eating in Houston: Best Bach Bites
Houston hosts an epic array of delicious dining opportunities that will impress all of your bachelorettes.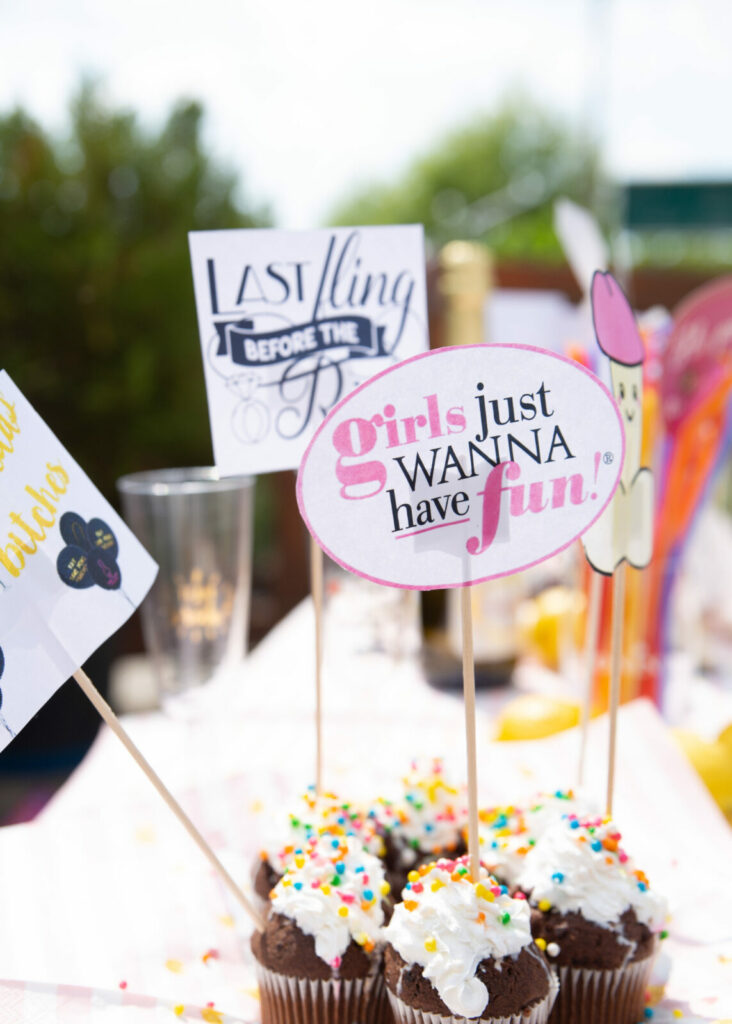 From casual eats to fine dining, the culinary scene offerings in Houston are bound to satisfy the girls' appetites. The only thing more delicious than food in Houston would be the buns of our Buff Bach Butlers. 
Our Top Pick
Kau Ba Kitchen is our top choice for excellent dining in Houston. This Vietnamese fusion restaurant is located in the heart of the city's trendy Montrose neighbourhood. It offers an unforgettable flavorful dining experience that's sure to wow. 
The menu at Kau Ba Kitchen features delectable Vietnamese-inspired dishes with a modern twist, incorporating flavours and ingredients worldwide. From the crispy pork belly banh mi to the beef pho with brisket and meatballs, every dish is expertly prepared and bursting with flavour. What's not to love?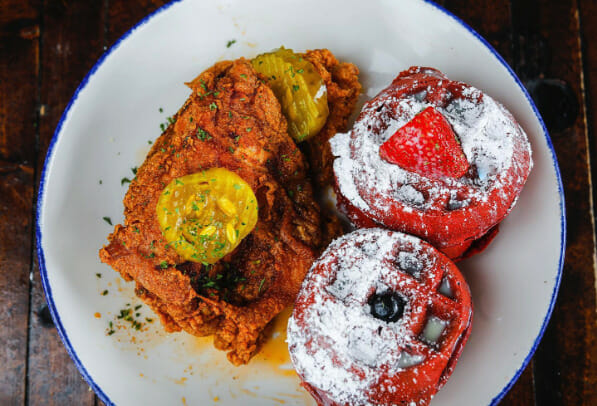 Houston Bachelorette Spa Treatments
A visit to a spa is a must at any bachelorette party in Houston. And the only thing steamier than the saunas in these spas is our hot bach party butlers. 
Our Top Pick
Voted the best spa in Houston, Milk + Honey is a luxurious day spa that's the perfect pamper palace for your bachelorette.
The spa features many services designed to pamper and rejuvenate, including massages, facials, body treatments, and more. Whether you want to unwind with a relaxing massage or indulge in a luxurious spa package, Milk + Honey has exactly what you and your girls need to feel your best.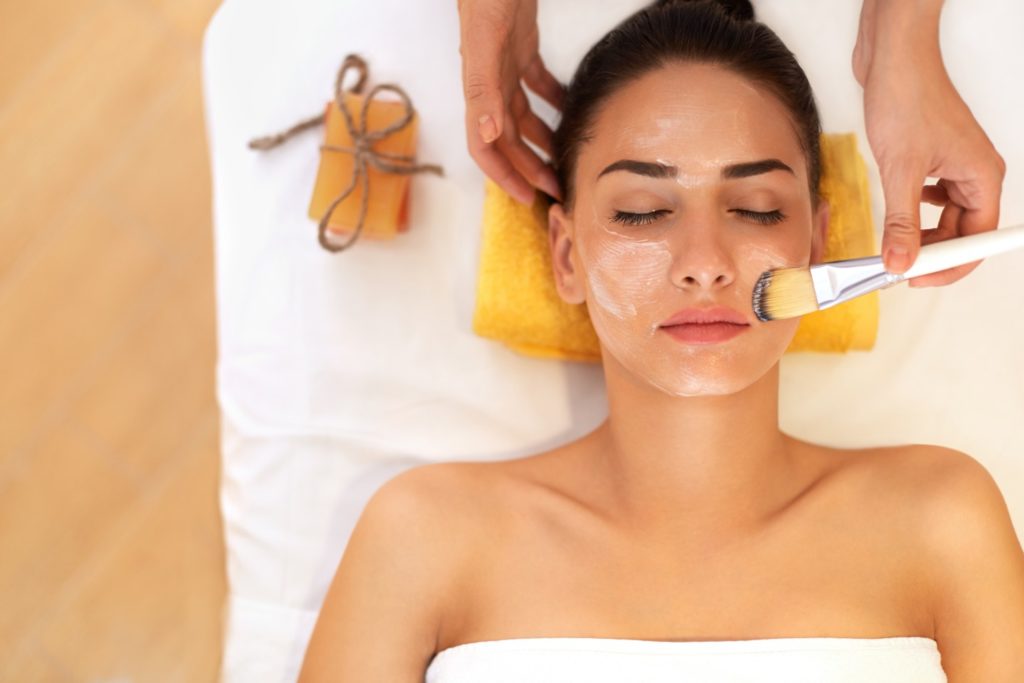 The spa offers a variety of amenities, including a lounge area, a eucalyptus steam room, and a rainfall shower. This provides the perfect atmosphere for a day of relaxation and indulgence. In addition to its exceptional services, Milk + Honey also strongly emphasizes sustainability and uses only all-natural, organic ingredients in its treatments – a win-win. 
Houston Nightlife: Bachelorette Party Bars 
Houston has a vibrant nightlife scene ideal for bachelorette parties looking to dance the night away or enjoy a few cocktails. With so many options for nightlife in Houston, you and your girls will surely party the night away in style at any dance club.
Whatever you get up to in Houston at night, there is no better way to kick off your party than with a Butler In The Buff. Our gorgeous buff butlers will bring your bachelorette party games to life to kick-start your bachelorette celebrations.
Our Top Pick
Bars
When thinking about the best bars in Houston, it would be impossible not to mention Lei Low.
Complete with bamboo walls, thatched roofs, and vintage tiki mugs; Lei Low is a tiki bar with impeccable vibes that will kick-start your bach party in style.
This cozy and intimate spot is perfect for enjoying tropical cocktails and escaping the hustle and bustle of the city. The bar features a fun and eclectic decor that will transport you and your girls to a far-off island paradise,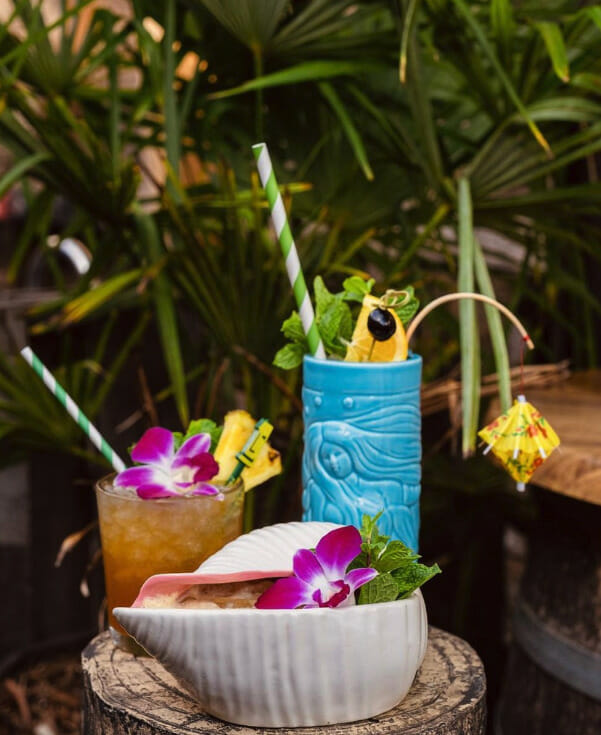 From classic Mai Tais to something more adventurous, the expert bartenders at Lei Low have got you covered. With a fun and lively atmosphere, live bands, DJ sets, and karaoke, there's always something happening at Lei Low that will keep you entertained.
Clubs for your Houston Bachelorette
Our Top Pick
Bauhaus Houston is our top nightclub choice in Houston. 
Bauhaus features a spacious dance floor, multiple bars, and DJ spinning amazing music, from classic hits to the latest chart-toppers. The club also features regular live music performances, including local and touring bands for your girls to party with all night.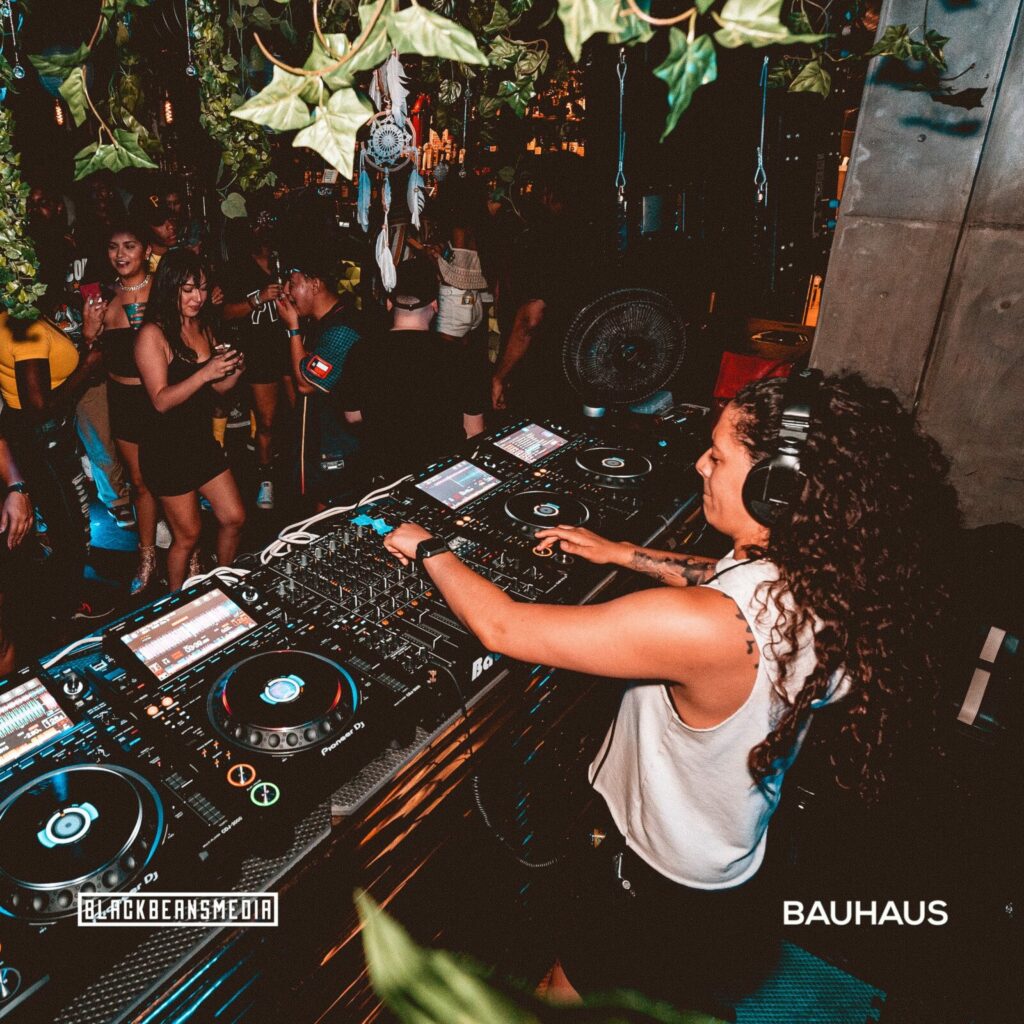 Bauhaus Houston offers wide range of drinks and cocktails to keep the party going all night. With a full menu of classic and creative cocktails, a wide selection of beer, wine, and spirits to enjoy, you'll never have to wait long to get your drink of choice. Therefore, you will undoubtedly have a memorable experience for your Houston bachelorette party.
Don't forget your Butler In The Buff
Hiring a Butler in the Buff is a fun and unique way to add cheeky entertainment to your bachelorette party in Houston. You and your girls will enjoy having a hot AF butler on hand to attend to your every need while dressed only in a cheeky bottom-revealing apron.
Butlers in the Buff offers various services to suit your bachelorette party needs. Our cabana boys will serve delicious drinks with a flirtatious twist, or maybe you'd like your cheeky butler to wait on you hand and foot, serving you and your guests some delicious food while providing lively entertainment.
You can hire one of our buff butlers for various activities, such as hosting party games or greeting guests as they arrive. Whatever your bachelorette party plans, a Butler in the Buff will add a touch of ass to the occasion.
Houston is the perfect destination for an unforgettable bachelorette party. From space adventures to stunning rooftop gardens, and luxurious spas, the city offers endless fun for brides-to-be and their friends. 
Hiring one of our sexy party butlers is a must for any genuinely successful Houston bachelorette. 
So, gather your girls, book your trip, and prepare for a sexy bachelorette party experience with Butlers In The Buff!