Top 7 Canmore Bachelorette & Stagette Party Ideas
Need some help planning your Canmore Bachelorette/stagette party? Look no further, we've got your Canmore Stagette covered. We've created a list of our favourite things to do in Canmore which is perfect for every Bachelorette! Canmore has a lot to offer from great restaurants, to paddle board yoga and everything in between! Being located so close to both Banff and Calgary, we think Canmore is the perfect Bachelorette location in Canada.
#1 Canmore Bachelorette & Stagette Party Idea- Cocktail party!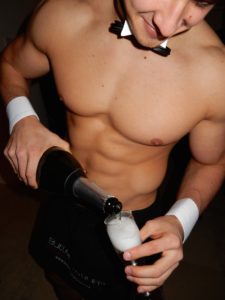 The perfect start to any Canmore Stagette is to obviously with a Butler in the Buff! Our handsome, chatty and charming Butlers are just what you need to start the weekend with a bang! They'll serve drinks, play party games and even clean up at the end. If you are in charge of organizing your friends Canmore Bachelorette Party then why not book a Butler as a surprise and then use our 'Guess the Guest' party game to give her a shock she'll love! They are the perfect bachelorette party accessory! Friday night cocktail hour is a perfect time to have a Butler in the Buff or two at your Canmore Stagette.
#2 Canmore Bachelorette & Stagette Party Idea- Brewery tours
If beer and spirits is your thing (don't worry they also have soft drinks), or you just want to support some local Canmore business then a brewery tour may be right up your street!
The Grizzly Paw Pub and Brewing Company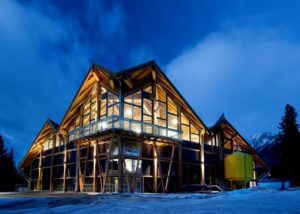 is not only a great pub for food and drink but you can also go on tours of the brewery. The Grizzly Paw brew a number of different beer but also a selection of delicious home made sodas. There are a number of different tour options that you can pick from, so there's something for everyone!
If you really love the idea of going on a brewery tour then why not go all out! Canmore Brewery and Distillery tours offer the mother of all tours. They pick you up from your location and take you to a number of different breweries and distilleries. You also get a gift bag of goodies, an expert guide and lunch by Bella Crusta.
#3 Canmore Bachelorette & Stagette Party I

dea- 

Pamper time!
With its spectacular mountain beauty, Canmore makes for the perfect setting to relax and unwind. That's why we think that no Canmore Bachelorette is complete without a trip to the Spa. Verde Day Spa uses only pure and organic ingredients that will help relax your mind and body, so it's perfect for anyone suffering for a bit of pre-wedding stress! One Wellness + Spa is another great spa option as they offer a whole range of different treatments as well entry to their gym.
If you want to really experience a spa in the Rockies then check out Banff Upper Hot Springs. Only about 30 minutes away from Canmore it makes for the perfect place to chill out in the naturally heated pools. For more information about the spa have a read of our Top 8 Banff Bachelorette & Stagette Party Ideas.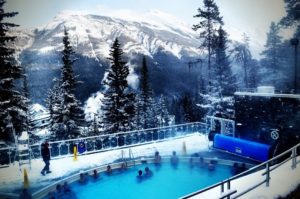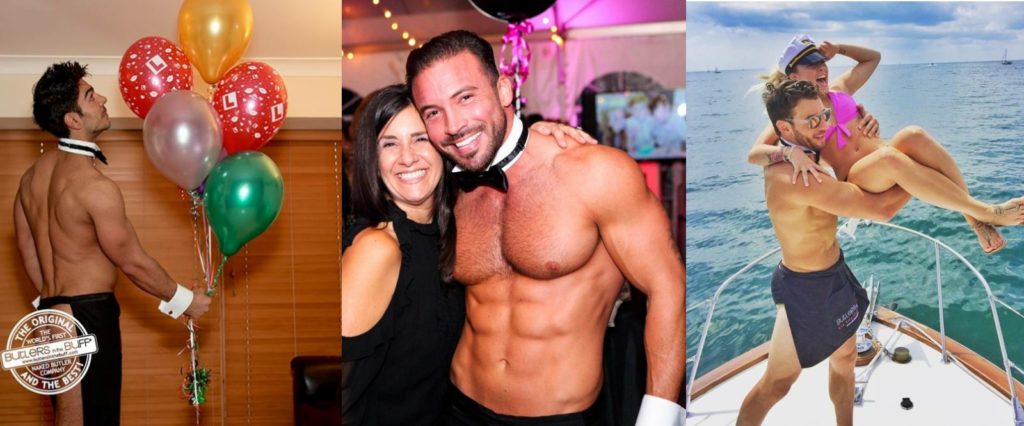 #4 Canmore Bachelorette & Stagette Party Idea-

U

p Up and away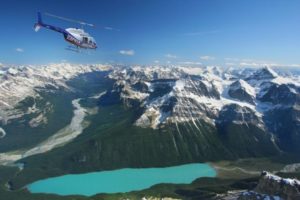 Why not take your Canmore Stagette to new heights with a Helicopter tour of Canmore and Banff. Alpine Helicopters offers spectacular sightseeing tours all over the Rockies. Located in Canmore Municipal heliport, which is at the base of the world famous Three Sisters Peaks and adjacent to Banff National Park you are guaranteed some amazing views!
#5 Canmore Bachelorette & Stagette Party Idea- Water Sports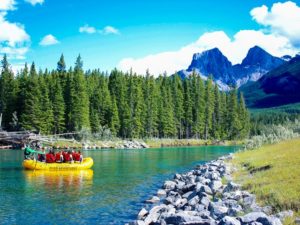 The Bow River runs right through the heart of Canmore and as a result there is a number of great water sports activities centres here in Canmore.
For a relaxing afternoon with all your besties try a Scenic Float along the Bow River. You'll see awesome mountain views, sparkling river water, and the chance to see some stunning wildlife. Sit back, relax and soak it all in.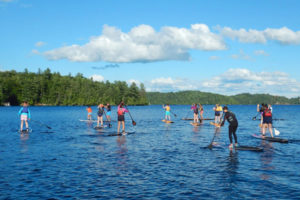 If you've always wanted to give Paddle boarding a go then there is no place better to learn than on the beautiful Bow River. You can book onto introductory lessons for your Canmore bachelorette party at Bow River Stand Up Paddle Boarding. Already know the basics? Then you can try out paddle board yoga, river paddle boarding or a sunrise paddle board tour of Jack lake.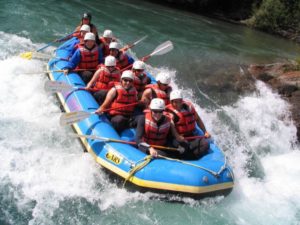 And if that all sounds too relaxing for you then give white water rafting a go to get that adrenaline kick! There are numerous places all around Canmore and the Rockies where you can give what water rafting a go. As well as getting adrenaline high, it's a great way to bond with your friends as you all take on the rapids together!
Get an instant price for Butlers in the Buff here
#6 Canmore Bachelorette & Stagette Party

Idea- 

Be at one with nature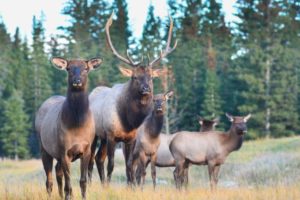 Why not go on your own wildlife safari! This is a really simple and easy idea if you have your own car because then you don't have to pay for a guided tour and you can relax with the rest of your friends! The best time to spot wildlife is in the early evening or early morning. Start you Wildlife Drive at the Canmore Nordic Centre and travel along the Smith Dorrien Highway through Spray Lakes until you reach Highway 40 (Kananaskis Trail). Travelling North you connect back to the Trans Canada Highway where you can travel West back to Canmore. For more information click here. Or if you fancy going on an organised wildlife tour you can book onto this package and receive a guided tour of all the local animal hotspots!
#7 Canmore Bachelorette & Stagette Party

Idea- 

Soap
If you fancy experiencing something a bit more girly on your Canmore Stagette then head over to the Rocky Mountain Soap Co and try out their workshop tours. The workshop allows you to learn more about the ingredients and how the products are made. You even receive a gift voucher at the end so that you can buy your favorite product! The Rocky Mountain Soup Company makes all natural, toxin-free personal care and beauty products in their eco-friendly Workshop in Canmore. Offering everything from skincare to natural deodorant, sunscreen to shampoo. You can find all sorts of products made with simple, natural ingredients that are safe for you and the environment.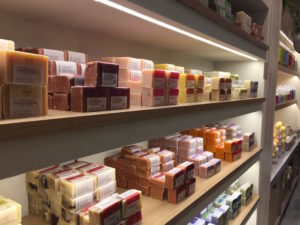 Book your Butlers now – it will be the highlight of the weekend