Bachelorette Party Activity #1 The Icebreaker
Bachelorette parties are a strange phenomenon for some where groups of women from every phase of the bride to be's life are corralled into a party situation. Work colleagues, cousins, college friends, sorority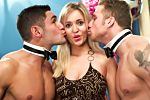 sisters all need to find some common ground and get along for the evening!
The perfect place to start is with a Butler in the Buff! Gorgeous and articulate servers that know how to get a party started. He will answer the door, serve drinks, help host party games and even clear up afterwards. All while only wearing a little apron, collar, cuffs and bowtie. A great way to start the weekend with a little food, wine and the traditional bachelorette party games. Butlers in the Buff are not strippers, they act as your bartender, host and hardworking eye candy. Fabulous and fun they will have everyone giggling and mixing together-a perfect icebreaker!
Bachelorette Party Activity #2 Artsy Party
You don't need to be a Picasso to enjoy this tantalizing treat! ArtWorks drawing party has fantastic bachelorette packages that include instruction, a male nude model, nibbles and wine! Or for a fun artsy bachelorette party at home lay out the back yard with themed areas based on famous (or the bride to be's favourite) artists. This could get messy so be sure to provide wipes, towels and coveralls or smocks. Why not ask party goers to create their own personalised art smock out of an old shirt (even better if it's a boyfriend's) to bring to the party an create a fab one for the bride to be.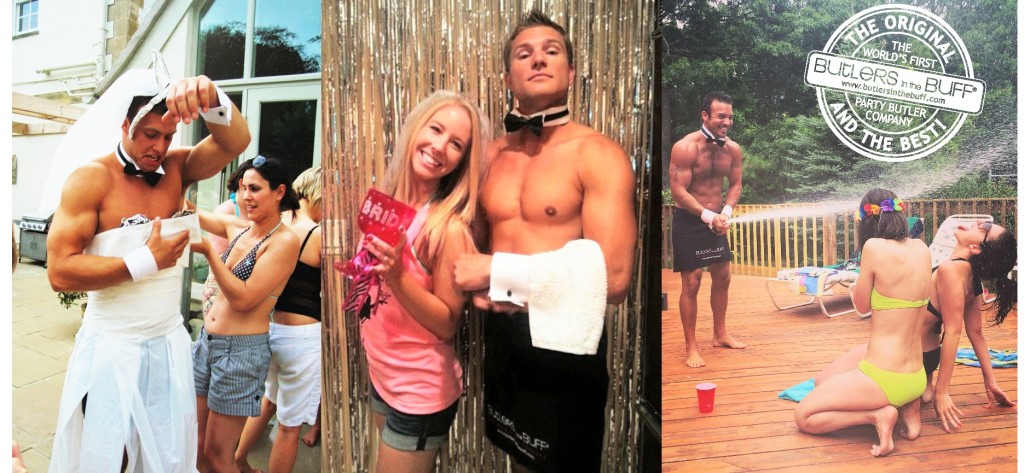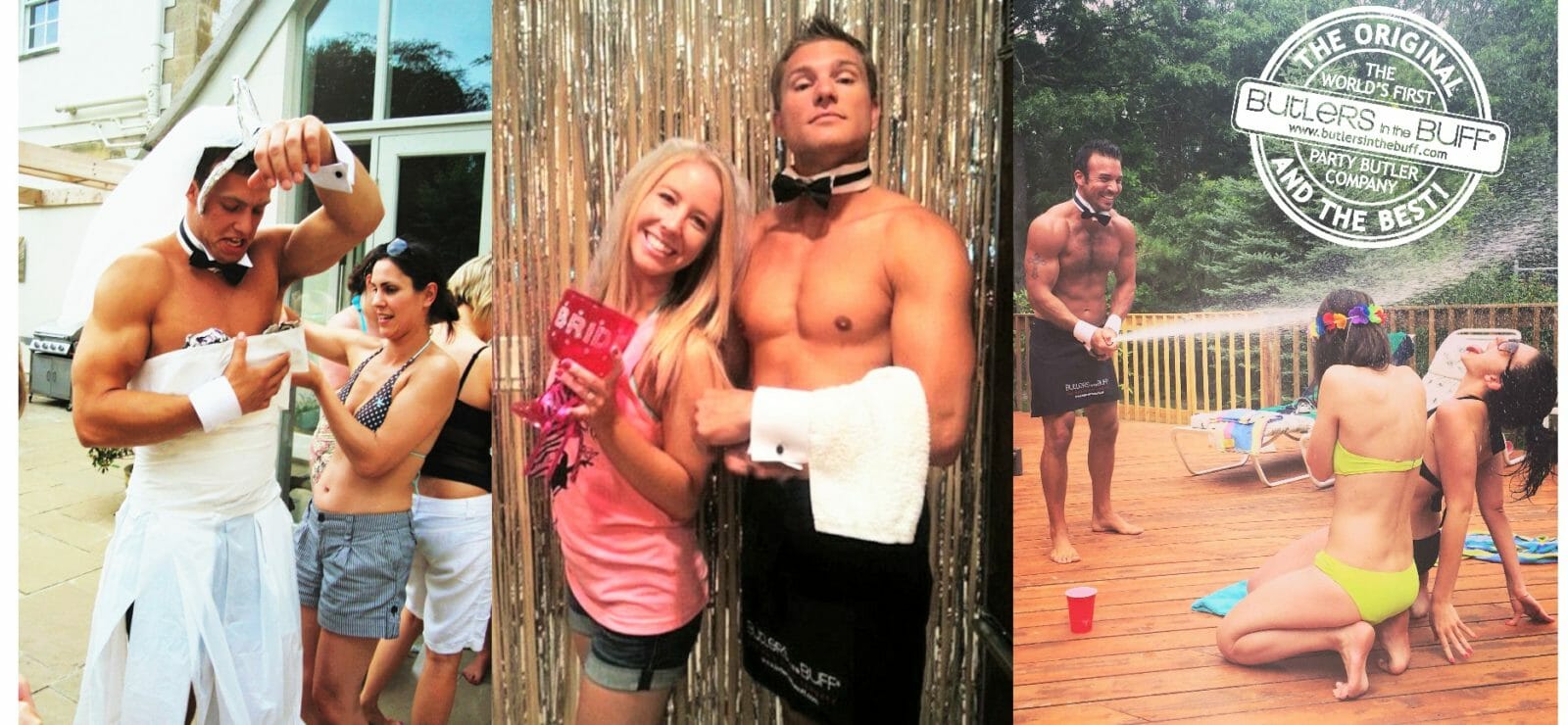 Our favourite activities are: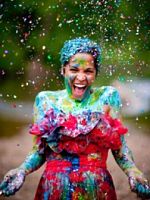 The Jackson Pollock splatter wall- This is perfect for all abilities! Hang a large piece of primed canvas between two posts and lay out pots of paint in a variety of bright colours. Use brushes to splat the canvas with colour. Awesome when its organised with music! Plus everyone can contribute to an art piece that can be divided up and stretched on smaller frames for a keepsake!
Naughty Pottery Barn- Use oven-bake clay and have a competition to create the best rude mug or teapot! If you can get hold of a pottery wheel you can get even messier and creative or hire some help and instruction to make really useful pieces.
Have your Butler in the Buff hand out the supplies and equipment, as well as judge any competitions. He'll only be too happy to hand out prizes or even contribute a cheeky bum print on canvas!
Bachelorette Party Activity #3 Naughty and Nautical
Choose a cheeky vintage nautical theme and head for Long Beach! Take a private guided tour of The Queen Mary during the day and walk in the footsteps of the classic Hollywood A-listers. Then book a high-seas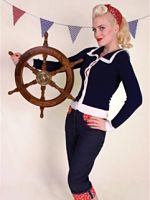 adventure of your own with Horn Blower Cruises. This charter company will take your bachelorette party out on one of their fabulous yachts for a dinner cruise at sunset! Wrap up the night at the fabulous Grandpa Johnson's on Hollywood Blvd to splurge on bottle service and some VIP treatment!
Bachelorette Party Activity #4 Get Tipsy in Temecula
The Ponte Vineyard Inn is a hidden gem and perfect for a girls getaway weekend. There's more than thirty wineries surrounding the inn so touring is easy to do. Plus there's horseback riding and hot air balloon rides on offer through the concierge. Pamper the girls at the Grapeseed Spa that is conveniently next door!
Bachelorette Party Activity #5 Cooking and Cocktails with Eatz
Culinary arts and cosmos-the perfect combination! A pro chef from EATZ will guide your bachelorette party through a fabulous menu of your choice (they even do sushi!) All equipment, ingredients and wine or cocktails are included. Just pick the date and your menu.
Hire a Butler in the Buff
Bachelorette Party Activity #6 Beautifully Burlesque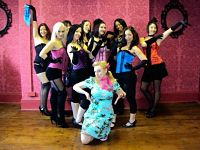 This is an opulent send off for the glam bachelorette who likes it risky and fabulous. Spend the day with Girlie Show photography getting pampered and made up to pin up perfection! Ideal for smaller groups so that everyone gets plenty of attention and service. Hire a Butler in the Buff to pour the champagne and hand out snacks to keep everyone going. Then head out for a night on the town with hair and makeup ready! Recreate the Great Gatsby and go old style Hollywood at the Emerson Theatre, where opulent golden era decor meets all the gorgeous modern day tunes. Check out Burlesque LA for up and coming burlesque performances and events from cabaret style dinner and a show to makeup classes and burlesque lessons from Hells Belle's.
Bachelorette Party Activity #7 Laugh out Loud
This is a great way to start the evening on the Sunset Strip before hitting the nightclubs.Laugh Factory plays host to the hottest and up and coming comedians so there is little risk of disappointment. Choose either the VIP lounge for a chilled out atmosphere or go front and centre to really get your group involved! The Comedy Store is also a favourite and famous stop for comedians on tour as a venue that helped launch the careers of Jim Carey and Chris Rock and brought the limelight from New York and Vegas to the west coast.
Bachelorette Party Activity #8 Bingo Ladies
This ain't your grandma's bingo! If your bride to be is edgy and likes to serve the sass than your bachelorette party will have a ball at Hamburger Mary's drag queen bingo! This is an early evening event that is an absolute riot! Fabulous hostesses are accompanied by 'celebrity' ball callers (no pun) like Paris Hilton and Lady Ga Ga. The game gets down and dirty with the winners getting pelted with losing game cards and rude -but stunningly creative-responses when '69' is called making this activity one for the books. This is defiantly $20 well spent-great for the bachelorette on a budget with proceeds going to charities so you can feel like you're doing some good too.
Bachelorette Party Activity #9 Clubs on the Strip
Right, so you've probably been reading through wondering where the clubs are at. Remember this is a blog for activities and we save the club for last as a cherry on top rather than dragging your group from bar to bar until you can't remember the gorgeous nightclub you originally planned to end up in!

Party like a celebrity at The Standard. The rooftop club is where the gorgeous people of the Boulevard go to dance to the tunes of the most elite and talented DJ's in the world. If you're after a sleek, Ibiza style night out make this club you destination. For a classic Sunset Strip experience head to the Avalon for a dance floor that is throbbing with hot house tunes and bodies beautiful. Book bottle service to guarantee entry and a good time.
Bachelorette Party Activity #10 The Detox
After your night of debauchery, everyone in your bachelorette party may be feeling a little delicate! Plan the morning after ahead of time with thoughtful additions like recovery packs for the girls to leave in the hotel suite. Cooling eye packs, Tylenol and bottles of water will be welcomed and once the girls start to stir they'll be more likely to go for a farewell brunch! The Blu Jam Cafe has the most delicious offerings that will re-boot and energise even those hardest hit with hangover. If it's a garden setting and fresh air that you're after head to Grub in Hollywood. They have a rather quirky and eclectic garden seating area. Try the Lemon Basil Cocktail-a refreshing brunch-time pick me up if you're after a little hair of the dog.
For more inspiration follow us on Facebook, Butlers in the Buff North America give us a tweet @btlrsinthebuff,  and join us on Pinterest!