Bachelorette Party Atlanta Idea #1 Classic Chic
Atlanta is truly in tune with its genteel roots where gentlemen are gentlemen and ladies are ladies….of course there is plenty of room to throw in some spice! Bachelorette parties don't always have to mirror the male version with pub crawls and male revues. Instead ramp up the luxury (even on a budget) and focus on the details for your evening. A great place to start is with the classic cocktail hour. Why not run with a black and white theme and create a space at home that will wow your guests. From lanterns and candelabras down to plumes and floral centrepieces the sky is the limit once you have a colour scheme or theme to build on. Have a couple Butlers in the Buff mingle with your party, serving cocktails and appetisers. They'll answer the door, mix cocktails, fetch and carry as a real butler would and even tidy up after! Now that's southern hospitality.
Bachelorette Party Atlanta Idea #2 Belle of the Ball
Your bride to be is: vivacious, loud and wants to celebrate with the beautiful people of Atlanta! Well there's nothing more opulant and sassy than a night out at the Opera. The Opera nightclub that is. Where the Bachelor and Bachelorette parties converge in Atlanta. If you're after challenges involving cheeky dares and bachelorette night challenges then head on over to midtown for a night of debauchery! There's plenty on offer in midtown for club hopping.
If a cocktail or three is more your style then head to JCT Kitchen their cocktail menu is extensive, the ingredients fresh and Southern inspired. Enjoy the true old world watering hole layout at Holeman and Finch public house. If you love soul food and cocktails then this is avenue not to be missed. The Sound Table is a great venue either as a cocktail hour stop along the way or a destination night club. With a fun vibrant atmosphere you can't go wrong!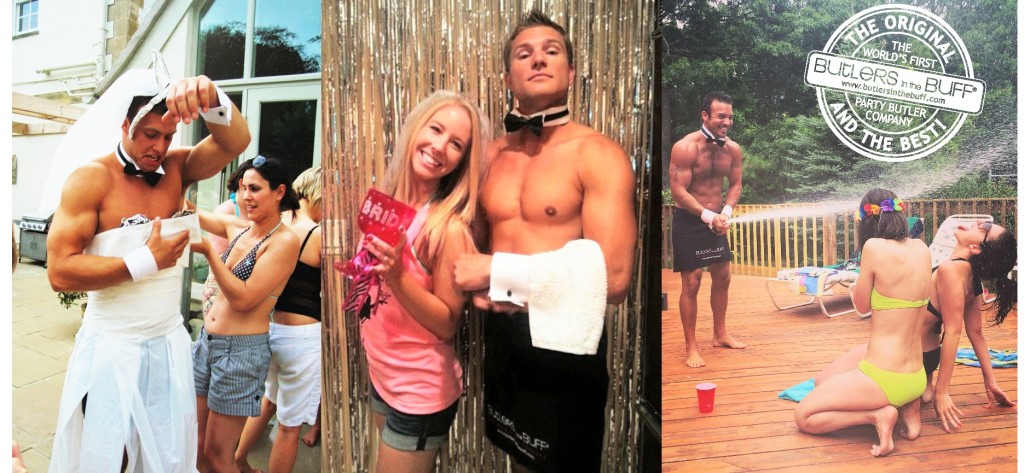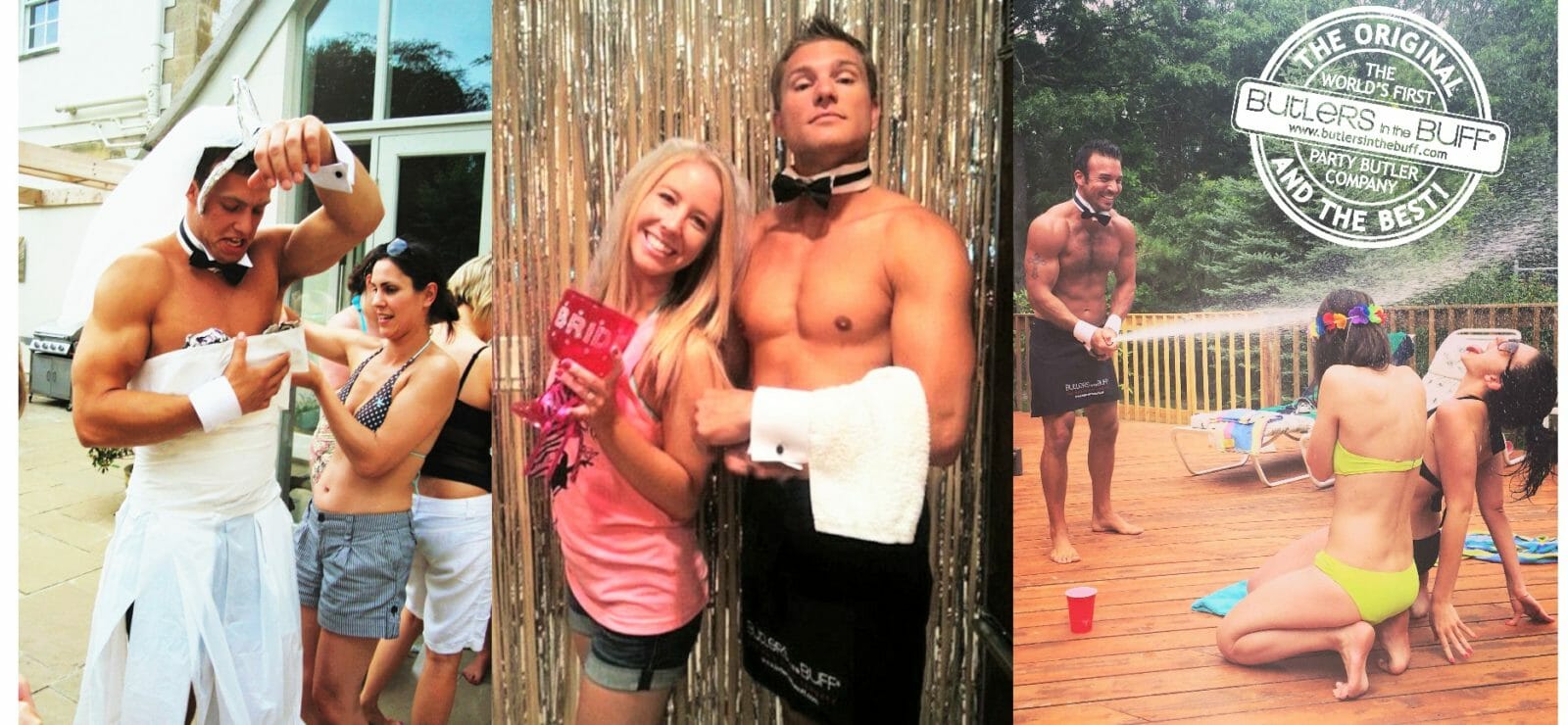 Bachelorette Party Atlanta Idea #3 Spa Spectacular
Staying at a spa hotel in Atlanta is a luxurious way to spend the weekend when it's just the girls. The perfect way to pamper your bachelorette party and really spend quality time in each others' company before the wedding. Surprise the girls with a Butler in the Buff serving up a champagne breakfast or hosting a cocktail hour on your first night together. The best spa weekend escapes in Atlanta are:
The Mandarin Oriental– rich decor pamper your visual senses along with indulgent themed treatment 'journeys'.
The Four Seasons– Indulge in their spa happy hour menu with complimentary Prosecco.
Loews-fabulous fitness classes and yoga on offer alongside a gorgeous Hammam style spa. Treatments are group friendly.
Hire a Butler in the Buff
Bachelorette Party Atlanta Idea #4 Culinary Creations
Break all the dinner party rules and host a state of the art culinary experience from your home. It's masterchef for your bachelorette party! Hire the professionals at Viking To Go and choose from their themed packages or create with an event organise a package that's all about the bride to be! Your Butler in the Buff can serve up your creations and top up your wine, ensuring that apart from the cooking class, no one need lift a finger!
Gather the girls and explore the foodie side of Atlanta! A food tour is a perfect low-key bachelorette idea and Atlanta's history of southern comfort foods mixed with all the cultures of a metropolis is a piece of culinary heaven! There's a surprise around every corner even for those who were born and raised in Atlanta. Atlanta Food Walks have an excellent selection of neighbourhood tours and can customise to suit you group.
Bachelorette Party Atlanta Idea #5 Best Atlanta Brunch
After a weekend or night of debauchery everyone might be feeling a bit delicate so a good detox with healthy drinks and healthy eats to revive everyone will be in order. The West Egg Cafe is a modern, funky gathering spot-perfect for a special brunch. Or if it's southern style you're after then check out Ria's Bluebird for a charming late morning nosh. Also if your group would rather lounge in the hotel suite your gorgeous Butler in the Buff could always serve up a fabulous champagne breakfast from room service!
Butlers in the Buff are also available to serve in theses fabulous cities!
Houston
New Orleans
New York
Atlantic City